Updated:
Paris Hilton Chic Casual Ponytail for Summer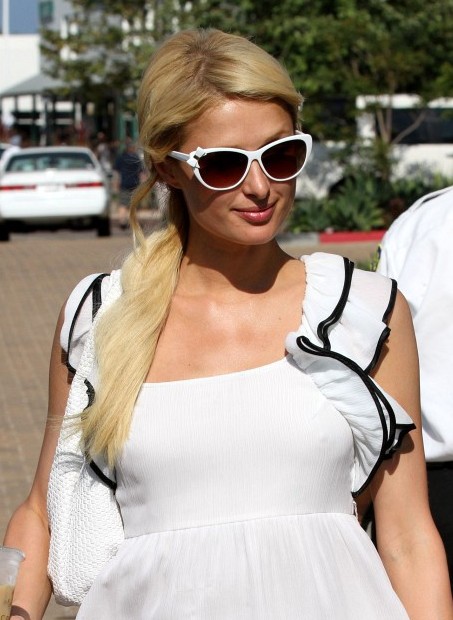 If you are looking for a simple easy hair style for the hot summer days, here is a simple easy side ponytail from Paris Hilton you may love, she looked casual and trendy in this long blonde ponytail.
To add uniqueness to the ever faithful ponytail, she has added an off-center large zigzag part. The hair is roughly blow dried keeping the natural curl of the hair. At the crown, the hair is blow dried using a round brush to add volume. The bangs are swept to the side and loosely tied back into a pony tail. A lock of hair has been pulled from the ponytail next to the ear adding to the casual nature of this hairstyle.