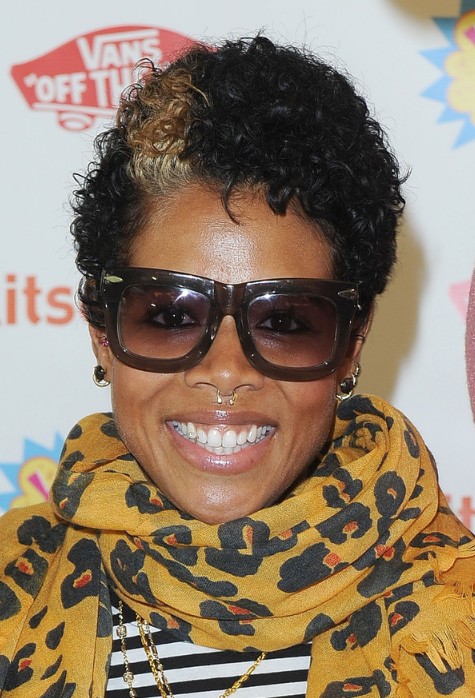 One thing is for certain…Singer, songwriter, and certified chef Kelis knows how to make a statement using no more than her hair and a few carefully chosen accessories.
Her naturally curly hair is cropped short in a fetchingly simple style.  With curls trained close to the scalp in a look that is cute all its own, Kelis has added more than a little flair by dying a single rectangular patch of her curlicues an eye-catching blond hue.   Statements number two, three, and four are larger than life brown-rimmed sun shades, a trendy leopard print scarf, and a host of earrings and necklaces.
This short naturally curly hairstyle is great for round, oval, heart, and diamond face shapes!!