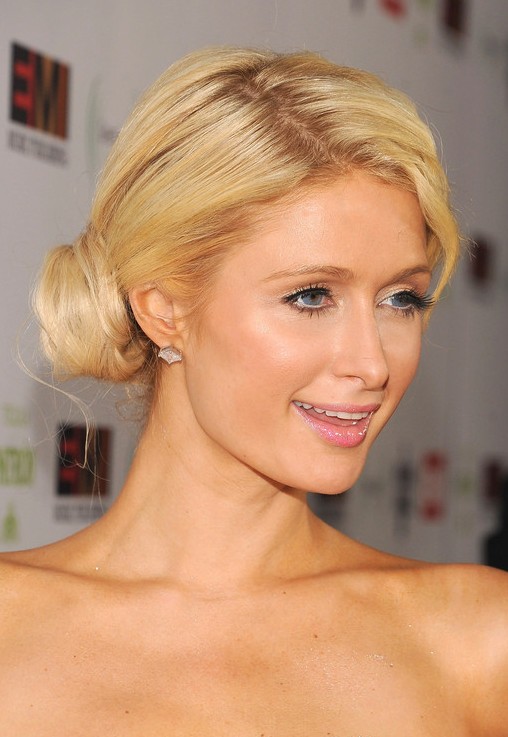 Sweet side bun updo hairstyle for prom
If you are looking for a perfect updo for prom, here is a great side bun from Paris Hilton you may love. Paris can't go wrong with this simple low off-center bun. The hair is parted to one side and roughly blow dried keeping a slight wave in the hair for extra body.
This can be achieved by scrunching the hair while blow drying. Once the hair is dry, it is pulled back into a low, loose ponytail to one side and tied with an elastic band. The ponytail is then loosely wrapped around the elastic band and pinned into place with a bobby pin. If you wish to go for a more romantic look, curl the hair of the ponytail using a curling iron in small sections. Then very loosely wrap each section of hair around the ponytail, pinning each in place with a bobby pin.
This is a great classic bun hairstyle wedding, also perfect for prom! A lot people love messy bun updos, but this casual sleek bun also looks beautiful, right? How do you think?