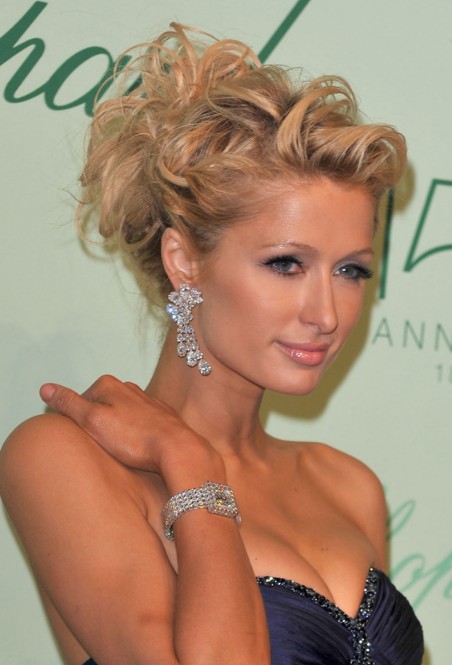 Looking for beautiful wedding hairstyles? Here is a great messy updo from Paris Hilton, she glammed it up with this ultra-messy, super trendy updo, which is great for wedding and prom!
Roughly parted to one side the hair is moistened with moose and put in hot rollers to curl the hair. Once set, sections of hair are twisted and bobby pinned on the sides bringing the hair towards the back to form a messy bunch of curls. The hair is rolled and twisted in sections giving an almost braided look. The back of the hair is twisted up in sections and randomly bobby pinned into place. Small locks of hair are pulled out ever so slightly to give the hair a more "piece-y" messy look.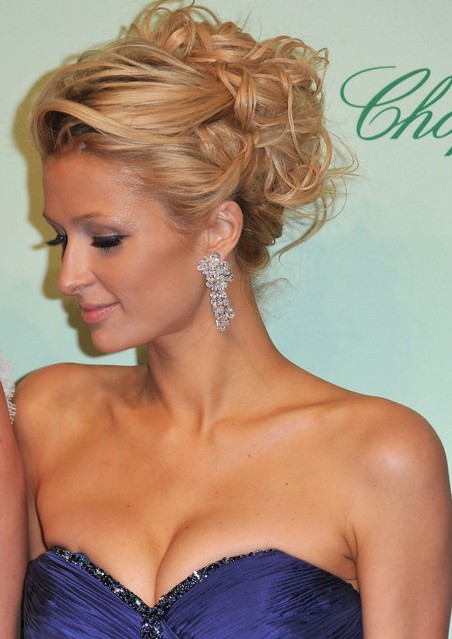 This elegant romantic messy curly updo hair style is ideal for prom and wedding, if you love it, why not try this one?