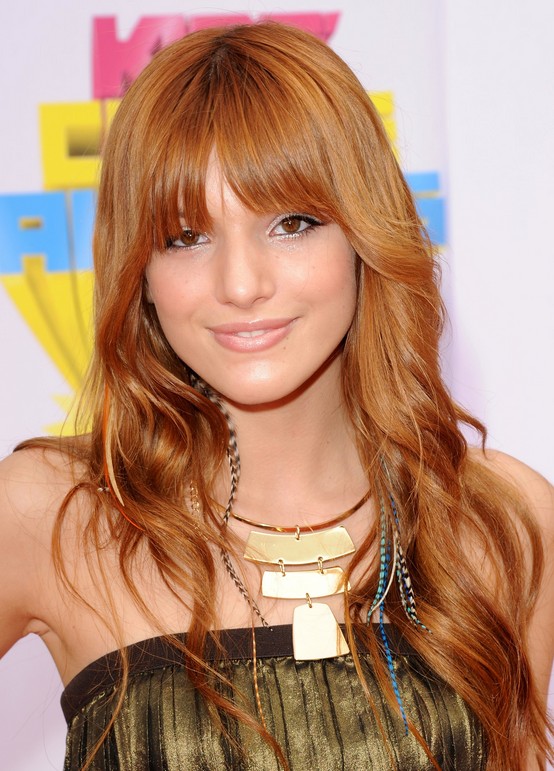 Girls' hairstyle Idea: Cute long copper wavy hair style with blunt bangs from Bella Thorne
Balayage is the absolute latest colouring technique and it's more subtle than ordinary highlighting or ombré!
Bella's fabulous light copper hair colour is a real scene-stealer wherever she goes and this young, trendy look suits her pale skin tone and face, with its prettily shaped chin, perfectly.
Red tones are good for anyone who wants to bring out the pink tones in their complexion and this colour suits a wide range of ages, too.
And red/copper tones also draw attention to your eyes, whatever their colour and Bella's copper tones really bring out the brown in her eyes!
Balayage has been used here to add slightly darker colour accents along the lengths of hair. And the artistically applied colour accents really emphasise the movement and texture in her contemporary broken waves beautifully!