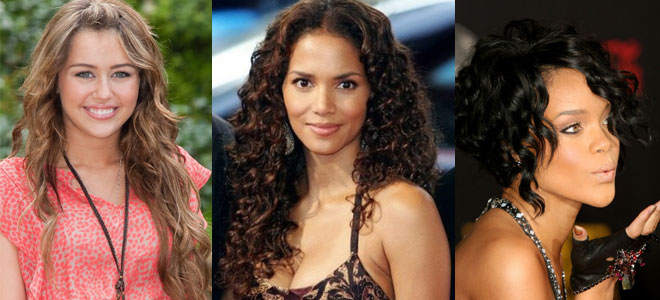 Are you off to enjoy the night out with the girls? Or will you be attending an office event? If you are getting ready to go to a party, picking the right hairstyle is just as important as choosing the dress that you would be wearing.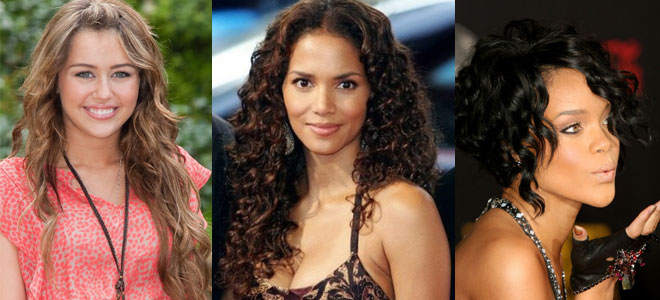 To look glamorous and trendy in any party, the safest choice is to wear your tresses in curls! The flounce and accent that curls will add to your style will give you a feminine and outstanding look.
Corkscrew Curls
This is a more intricate way of doing your curls. After blow drying your hair to make it dry, you need to create several 2 to 3 inch segments of your hair. Twist each segment and secure it with a bobby pin to keep them separated. Then, starting from the hair near your nape, subdivide each segment into two. Apply hair gel to each partition and twist them separately until the roots. After this, overlap each section over and over until you reach the ends. You can apply spray net too to make the style last longer. Continue doing the same until you have finished all segments until the crown area. The end result will be twisted curls which are perfect for more formal gatherings.
Tight Curls
This is a more hip and cool look which will certainly make you stand out from the rest. You can start styling your hair while it is still damp. Apply a generous amount of hair wax or gel which has a firm hold. Then, grab the smallest size of curlers and roll a segment of your hair to it. Make sure that each segment is rolled into the curlers until the scalp. Use a high setting blower on each segment of your hair to make them dry. Gently remove the curlers and then fluff your hair to give it more volume. This is perfect for night outs with the girls or a more casual party.
Neat End Curls
For a more sophisticated and classic look, curling the ends inwards is the best option. This will add more allure to any cocktail dress. While your hair is still damp, start blow drying your hair from the roots to the tips. Using a roller brush will make the task easier. Once done, get big size rollers and roll the tips to the middle part of your hair inwards. Each segment should be about 4 to 5 inches. Apply spray net to each segment to keep them together after removing the rollers. After about 10 to 15 minutes, carefully remove the rollers. You can give the ends a light twist to give more emphasis on the curled segments.
Yes, there are different ways to curl your hair for the party. Each type will give you a completely different aura. So, before picking the rollers, blower and brush, you have to decide first which type of curl you want. That way, you can achieve the image that you want to project in the party. If you really want to steal the limelight during the party, curly hair is what you should go for.