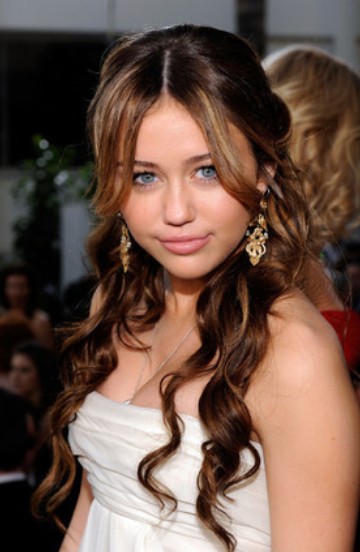 If you are looking for a hairstyle worn for special occasion, you should try this one. Prom hairstyles, half updos and hairstyles for any kind of formal party have one thing in common – they need to be simple, but long-lasting to really impress everybody around you.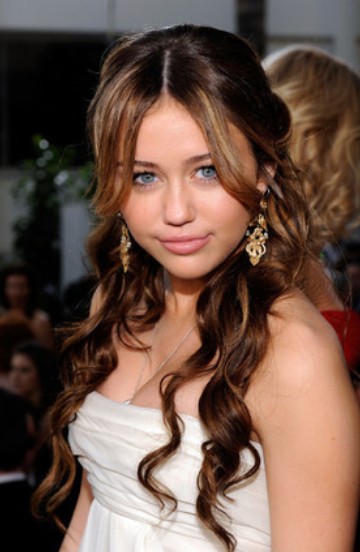 Too complicated hairstyles might be spectacular in the beginning, but messy or falling down after a while. This half updo is very simple and yet very elegant. It will work with many different hair lengths, straight as well as curly textures.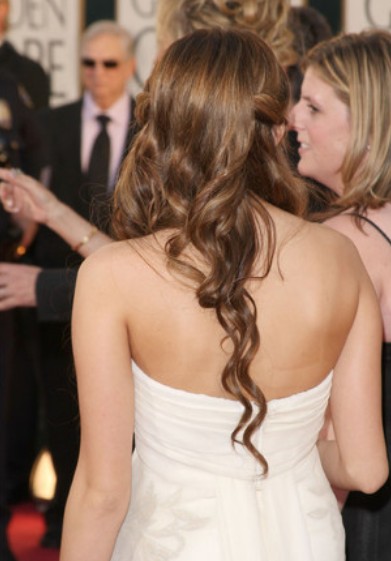 Divide the hair in the back into two parts, starting from the crown of your head and moving to the nape of the neck. Try to keep those two parts identical and partying in the back straight, otherwise your hairstyle is going to look a little too messy from the back. Secure one of those parts with an elastic band. As for the second part, take a small section of hair from near the temple and above your ear to clip it away. Divide the rest of the hair into two sections, one above the other. Make a ponytail from the upper section. Again use elastic band to keep your hair in place. Repeat the same preparations for the hair on the other side of the head.
Use your fingers to make a small hole in the ponytail, a little above the hair band, and pull the hair from the ponytail through that hole. Tug the hair from the outside towards the scalp. Thanks to that trick you created an interesting semicircular, croissant-like shape on your ponytail. For the rest of the hair use a curling iron to create fancy curls. Clip out the front sections and style them in similar way to give your face a nice frame. You can keep your hair loose or clip them a little bit to the sides or in the back. Head band or tiara looks fantastic with this hairstyle and makes it even more glamorous.