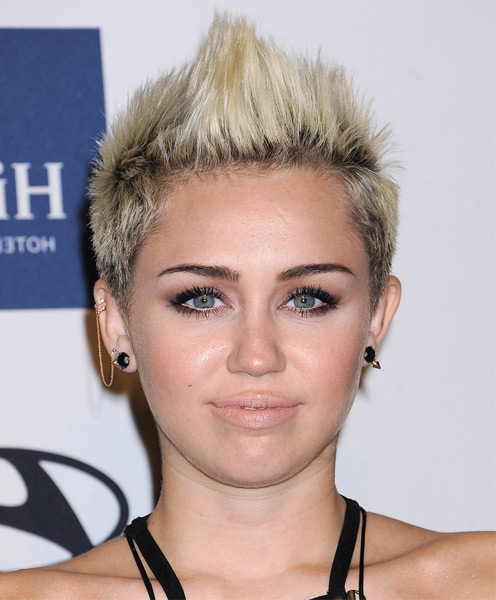 Celebrity short spiked haircut for women: the punky quiff cut.
Well, she had to grow up sometime! And what better way to show she's no longer a cute little girl than this fabulous urban chic shock of platinum blonde hair!
Actually, this is a really flattering look which shows off Miley's beautiful young face very well!
The beautifully textured razor-cut sides look like soft, but spiky, kitten fur and the dark roots tipped with blonde look sort of fluffy! And the short side points really accentuate her lovely eyes!
In addition, the straight-up quiff adds attractive height, texture and movement on top.  So, although it may not be a mother's first choice for a long-to-short make-over, it shows off Miley's edgy contemporary style flawlessly!