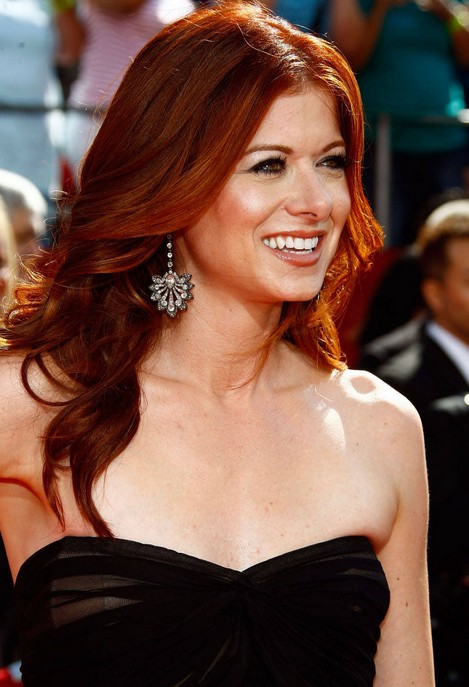 Casual daily red hairstyle for long wavy hair
Debra's deep copper-auburn hair is a real show-stopper wherever she goes!  She's right up-to-the-minute with this long casual style which allows her gorgeous red hair to stream down around her bare shoulders.
From a trendy centre-parting, Debra's hair is styled in smoothly flowing wings on either side of her forehead.  This is a good choice for anyone with a low forehead who wants to add a little length to the face.
By keeping the sides fairly flat and having the movement flowing back you can ensure there isn't too much hair for your face shape. Long, loose waves are always feminine and the perfect way to get a little extra style into long, straight hair! This wavy hairstyle is great for women over 40.
This is a great summer hairstyle. If you don't like this long hairstyle, why not check our short hairstyle galleries and medium length hairstyles category?