Updated:
Loose Ponytail: Romantic 2 Strand Braid Hairstyle for Girls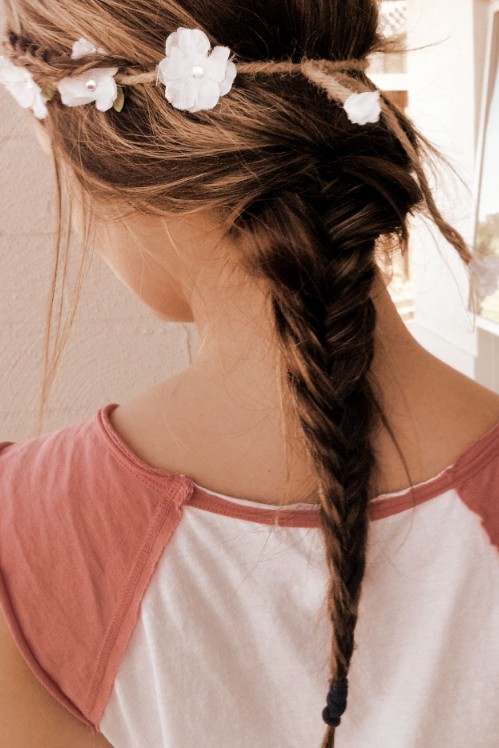 Summer Hairstyle Ideas: Cute fishtail braid!
For this romantic 2 strand braid, apply a light, texturizing product to hair for control and set aside the front bang area. Collect the remaining hair towards the back of the head and secure in a low, loose ponytail. Free the front strands, twist halfway down the shaft into 2 separate rope braids. Free the back hair, join in the front pieces, and proceed to create a loose fishtail braid. Secure at end. With fingers, loosen hair lightly at scalp area and adorn as desired.