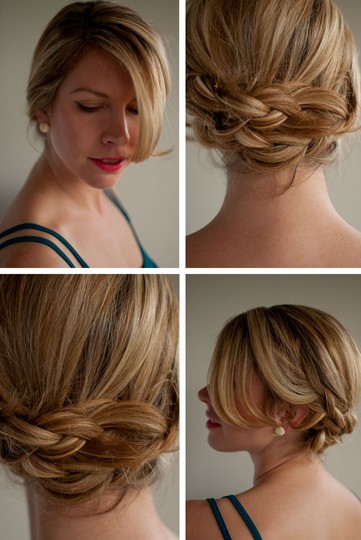 Summer hair ideas for long hair: romantic low braided updo hairstyle
This fabulous casual braided updo is perfect for day or evening wear, in a romantic hair design that will never look over-styled!
The front has a side parting, adding a touch of trendy asymmetry in the smoothly styled, long fringe draped casually over one eye. This pretty golden fringe ends in an attractive curve accentuating the mouth and cleverly echoing the softly looped hair above. The other side of the forehead is left bare; with the hair brushed lightly back off the face.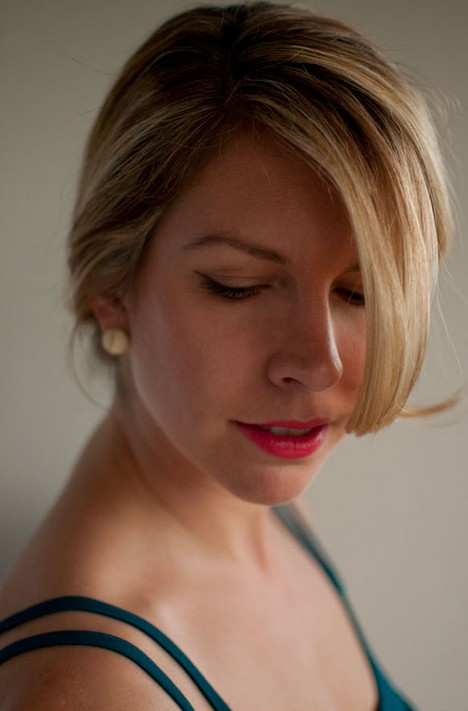 From the smooth crown, the hair is combed down and tucked into the contrasting 'messy' braids below. The loose braids are pinned into informal and excitingly multi-toned woven bands covering the nape and leaving a few untidy, pretty wisps accentuating the neck.
This fantastic style contrasts smooth sections with untidy braids and accentuates the flowing movement and woven patterns with an inspired mix of blonde highlights and dark lowlights. The result is a super-trendy example of casual chic! This is a perfect updo for wedding, prom, homecoming!
Find more braided updo hairstyles here.
If you want to know the low braided updo tutorial, please check it out here on hairromance.com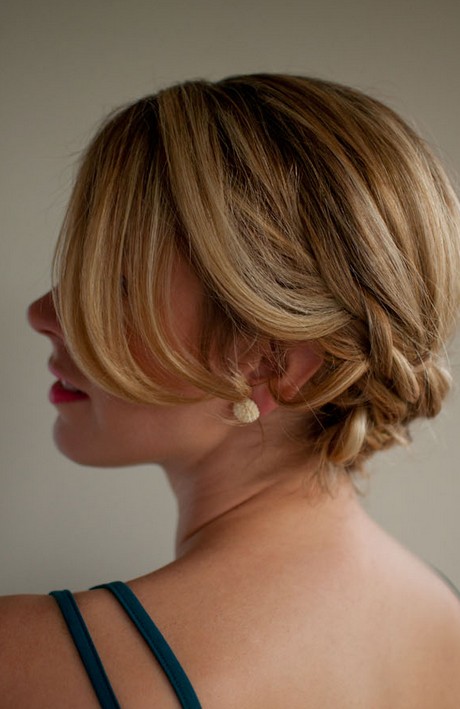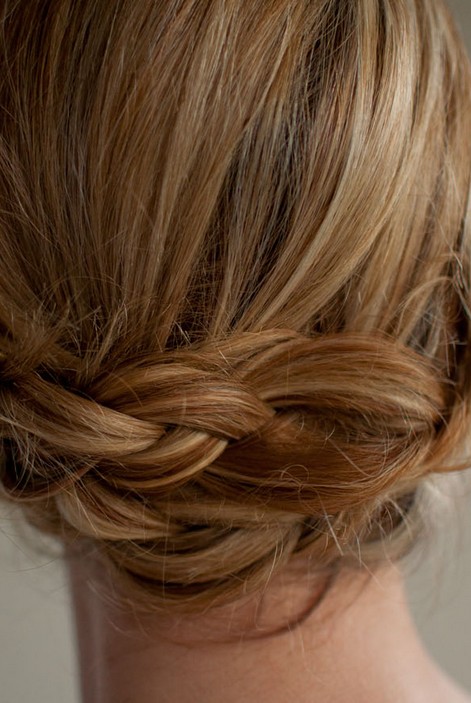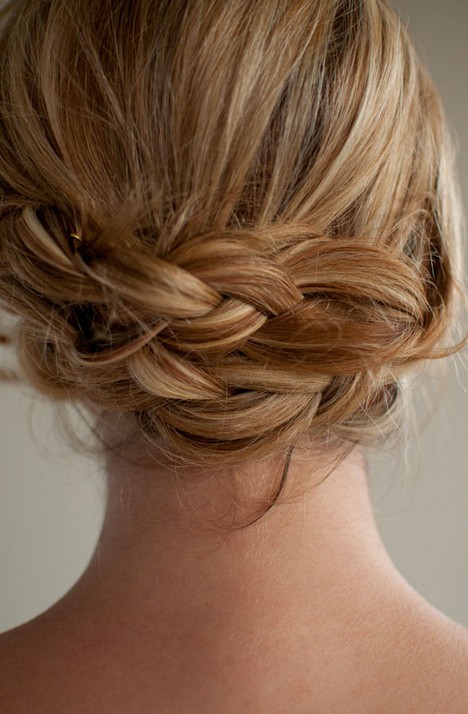 image: hair romance