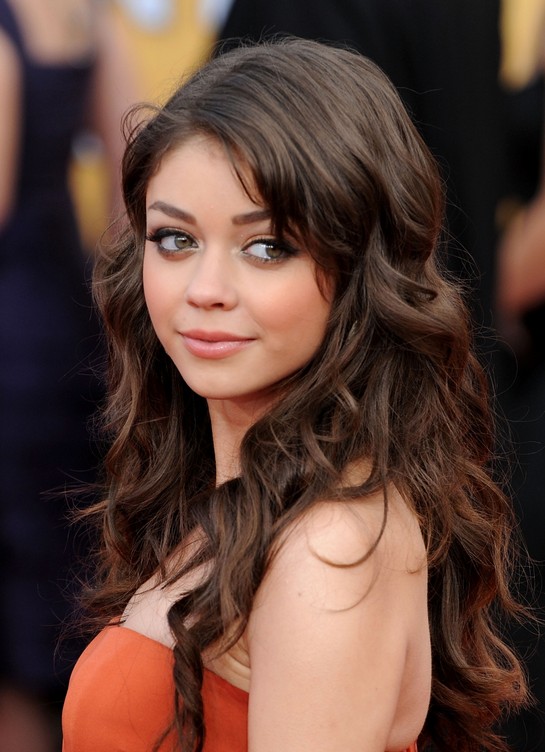 Simple casual long Brunette Hairstyle from Sarah Hyland
This youthful look is just right for Sarah displaying her lovely long hair in a simple, natural style!
The hair is cut in long layers, which is good for adding volume and tousled movement in long, heavy hair.  The parting is off-centre, creating an asymmetrical frame around the upper part of her face.  And the top is smooth down to the cheekbones, where the waves begin to add volume at the sides.
The fringe is styled to leave the forehead bare, with just a little bit draped over one side to soften the hairline and draw attention to Sarah's enormous Bambi eyes!  The rest of her hair is curled in loose, spirals cascading around her shoulders and back in a fabulously disordered finish!