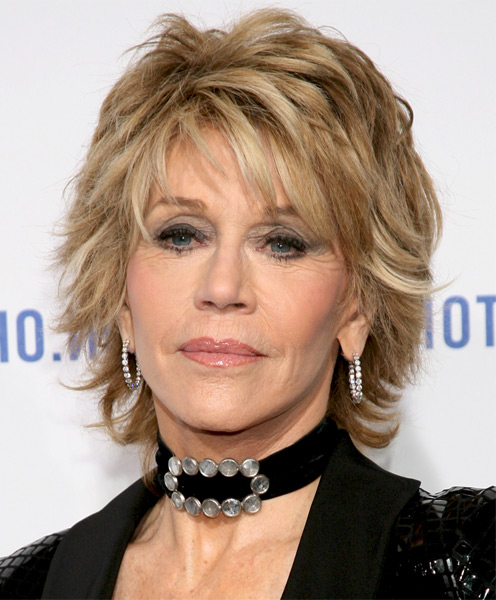 Medium hairstyle for women over 60 with thick hair – choppy layered messy hairstyle from Jane Fonda. With the right hairstyle, it doesn't matter how old you are, you can still be as trendy as you ever were! This choppy, layered style is ultra-trendy and has a totally up-to-the-minute blend of wheat and pale honey shades.
In particular, the style is flattering for seniors, with the focus kept on the upper part of the face and the tousled side layers lightly flicked up.
The fringe has trendy, defined strands that also cover forehead lines and is cut onto the face at the temples, to help disguise any inconvenient 'crow's feet'!
Over the years, Jane's hairstyles have provided an excellent guide on how to stay contemporary as you clock up the birthdays!  And this flattering look is an excellent example for all mature fashionistas!