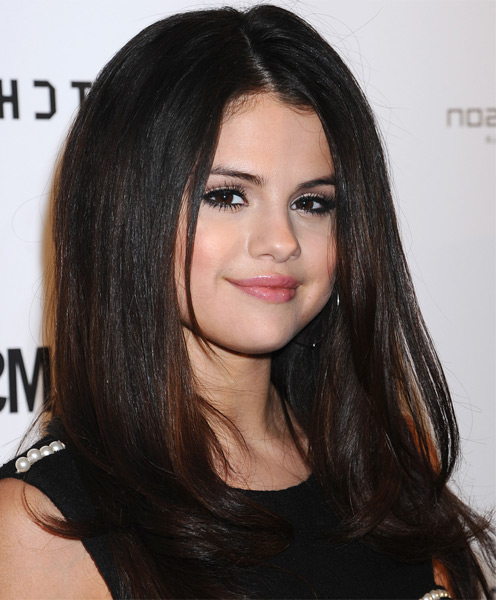 Cute long straight hairstyle for girls from Selena Gomez
Here's another smooth and sophisticated alternative to waves!
From a trendy center-parting, the hair drapes down beautifully in a one-length cut with lightly textured ends.
Shorter wisps soften the line around the face and the focus is all directed to Selena's lovely porcelain complexion, brown eyes and her lips.
The hair is blow-dried to add extra natural volume around the head and sides.  And the deep brown color matches the color of her eyes perfectly!
The hair is lightly curled under at the ends, giving a softer look than totally straightened hair, in this glossy, natural and contemporary hairstyle!