Updated:
Sera Hill Short Edgy Hightop Fade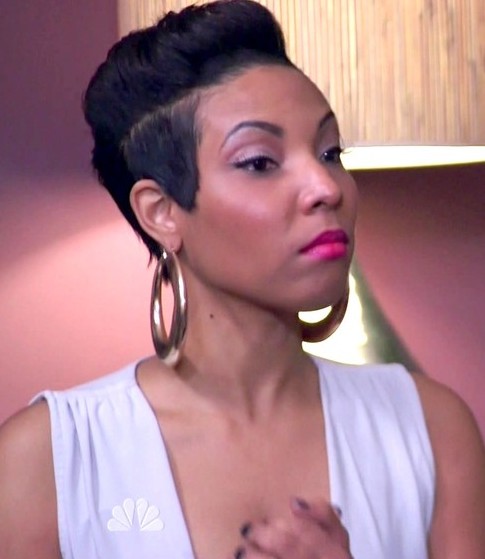 If you are still feeling below the bar with high heeled shoes, try using you hair to gain a few inches.
Adding height to your bearing is a little known beauty trick employed by Sera Hill.  The extra height combined with the upright posture the Sera Hill displays results in a look that is almost regal.  If you are a petite lady, you can mimic this style by using hairspray or teasing to raise your hair to new heights.  Normally hair-raising is a bad thing, but this time The Voice contestant Sera Hill shows us that hair-raising can be oh, so right!