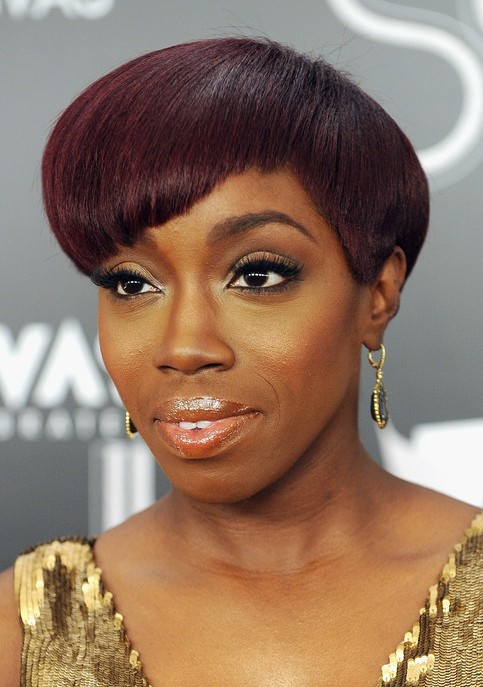 Trendy African American Hairstyles: Short Wedge Haircut from Estelle Swaray.
Estelle is a novel, original songstress.  So, it only stands to reason that her hairstyle should be more than the average snip of a scissor and of course, its burgundy color is in a class of its own.
The right side is left the longest, cut to just above her eye.  Scissored gradually shorter and shorter,   her hair level shortens to produce an asymmetrical line as short as mid-forehead on the left.  Just when you think that you have it all figured it out, her hair peaks and begins to become progressively longer again as it descends asymmetrically to hit in the middle of her left ear.