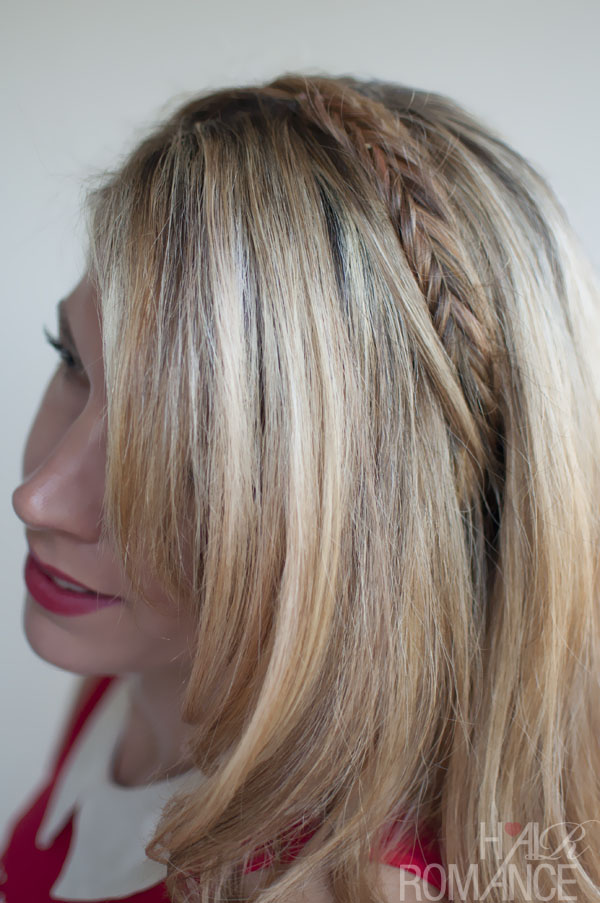 Have you tried the braided headband? The braided hairstyles are popular these days, and it's great to wear braided hairstyle in the warm spring! Here is a simple easy style from hair romance, yes, the Fishtail Headband Braid!
This beautifully smooth and simple hairstyle was given a trendy, fishtail hairband to add a touch of Boho style and individuality!
From a side parting, the hair was styled asymmetrically to drape glamorously over one side of the face, with a slightly graduated, long line moving down to join the sides. The back and sides are curved under at the ends to fall in loose waves around the shoulders.
From half-way along the side, a fishtail braid was created forming an attractive multi-coloured headband across the top of the head. The braid finishes behind the ear on the opposite side and creates a beautifully woven contrast with the rest of the smoothly styled hair!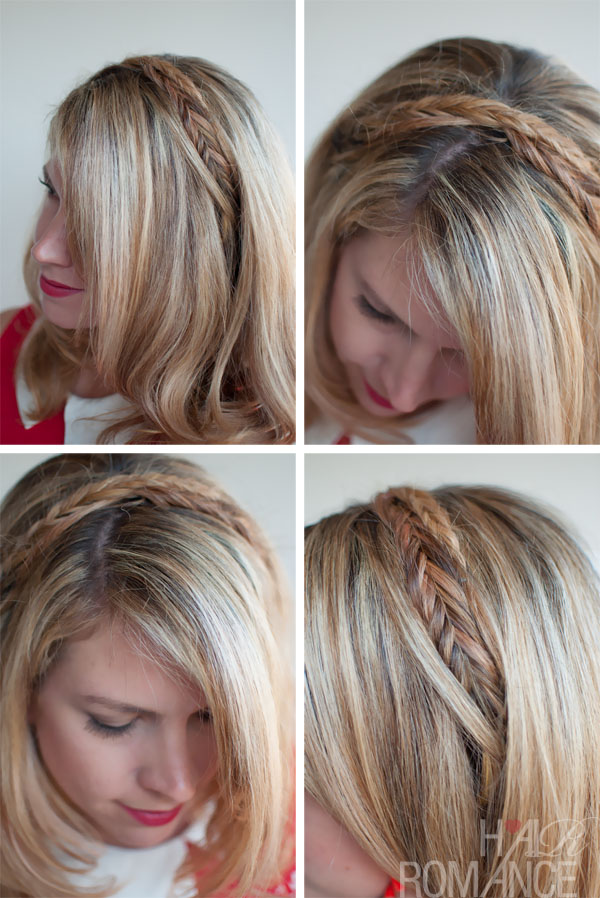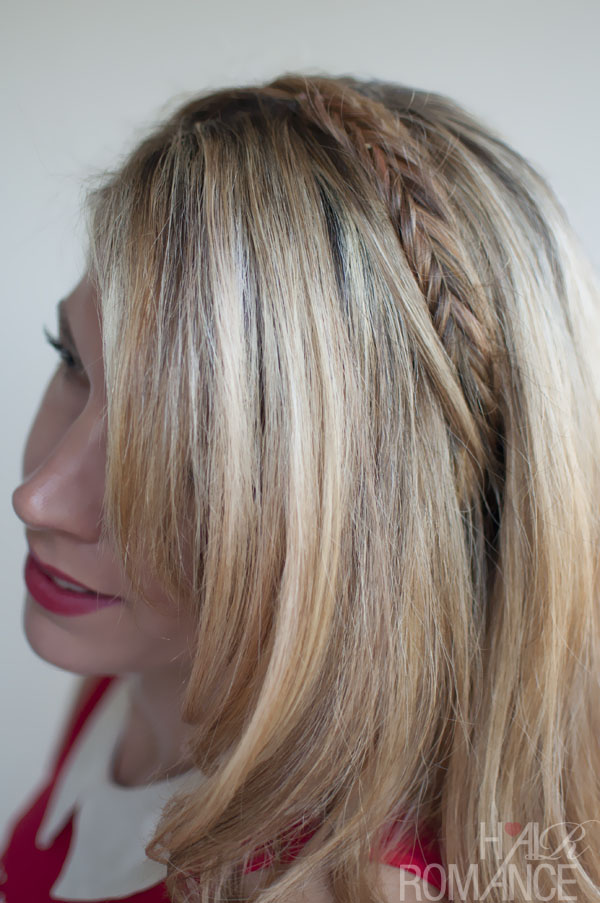 Rock a Cute Boho Braid in less than 5 Minutes!
Do you want to know how to style this beautiful Braided Head Band? You can find out the tutorial in this exciting ebook 30 Braids in 30 Days. This cool hair style book has 80 pages of all tips, tricks, cheats and techniques at your fingertips. Inside you'll also find the how-to instructions to the essential braids of this series such as the Dutch braid hairstyle, Waterfall braid hairstyles, Classic braids, French braids, Fishtail braid and the Hair Romance signature Twist & Pin technique. Check it out here.