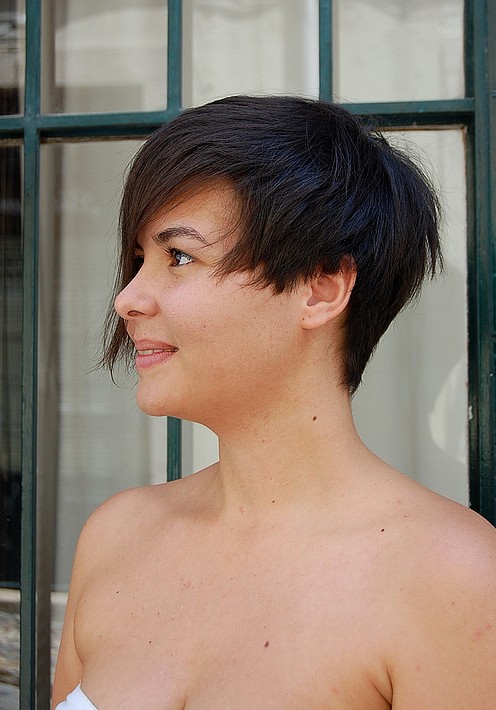 This fresh and ultra-chic style is perfect for anyone seeking a trendy and original new look! The hair was razored into short, expertly graduated layers at the nape ending in wispy textured ends. Then the hair above was stack-cut to produce a fabulous bump of volume just behind the crown!
Ragged
The longer side was lightly layered, then textured for a sharp, ragged outline. The short top layers were styled across the crown from a low side-parting, above a long, angled fringe with sharply textured ends.
Flattering
The fringe was graduated to leave a triangle, creating an attractive focal point at the corner of the mouth. The shorter side has short layers angled towards the face and styled to create another focal point at eye level, highlighting the client's cheekbone.
Perfectly tailored
The rounded profile contrasts with the cutting/styling which is based around three triangles. The forward styling on the shorter side is sophisticated and flattering, highlighting the client's lovely facial profile.
In this perfectly tailored cut, Sabine has used sharp geometric shapes to highlight the client's soft, youthful features in an exquisitely balanced design!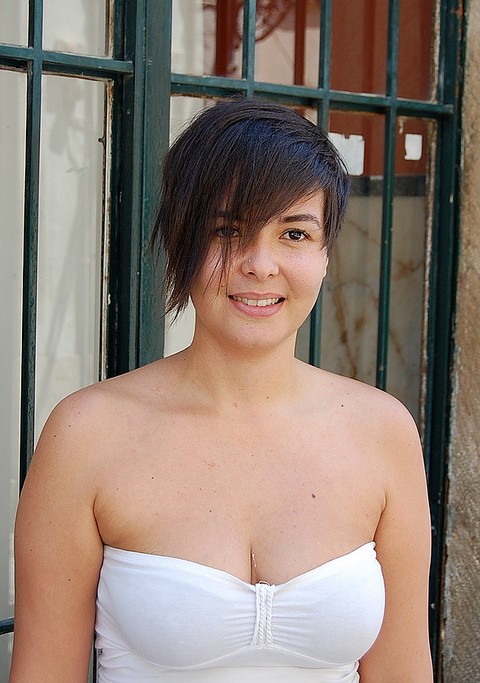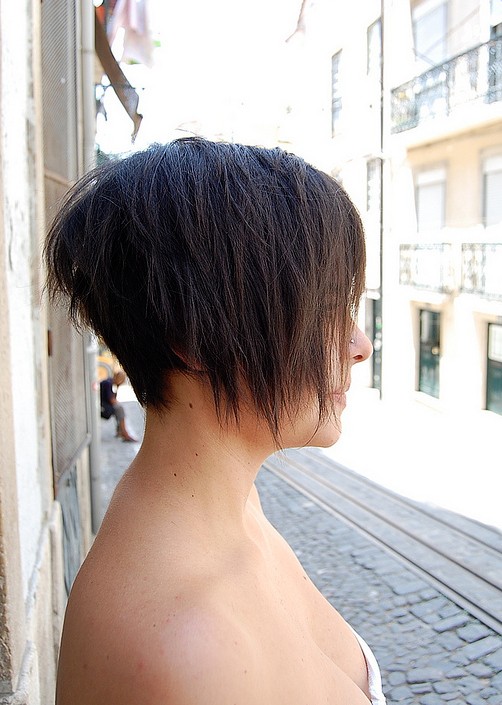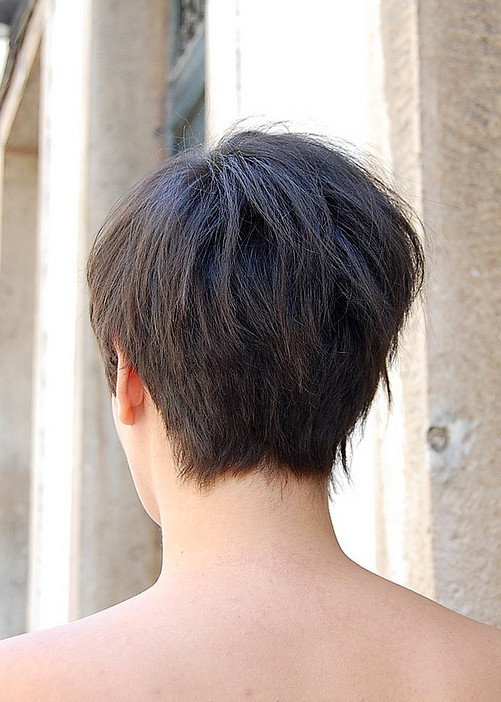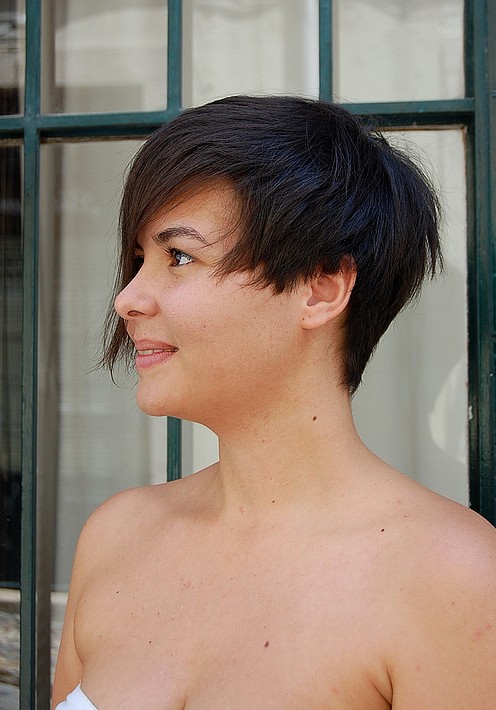 Don't love this bob cut? Here are more styles for you:
1. The Graduated Bob Hairstyles
2. Curly Wavy Bob Hairstyles
3. Popular Graduated Bob Hairstyles
4. Gallery of popular bob hairstyles
5. Latest bob hairstyles for women