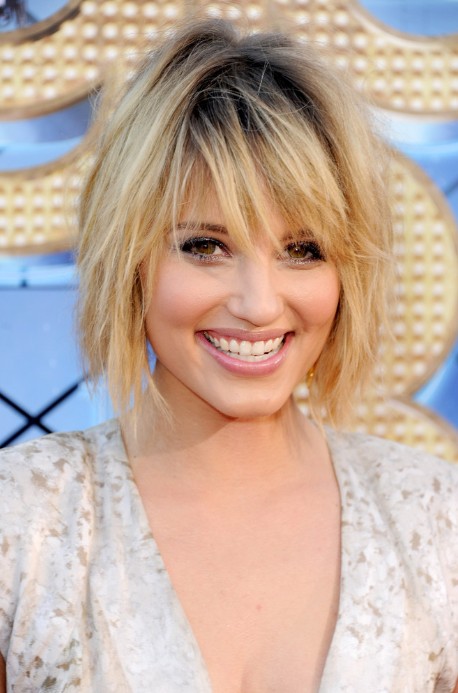 Looking for a new hairstyle for the hot summer days? Here is a great one from Dianna Agron! If you are ever headed for a movie premiere of a 3D movie in which you have a starring role, take some notes on how to stand out from larger than life actress Dianna Agron!
Dianna, who plays the role of Quinn, is wearing an electrifying blond bob with brunette roots for her exciting walk down the red carpets. She has long straight bangs behind which her hair is cut in a sexy, voluminous bob with virtually hundreds of layers to create a look that is all her own. And, what is the look in her sparkling hazel eyes? Could it be…glee?
How you do think of this new sexy side in a tousled layered bob with dark roots and razor-cut side-swept bangs?
Find more new bob hairstyles here.