Updated:
Heidi Klum Elegant Classic Bun Updo: Back View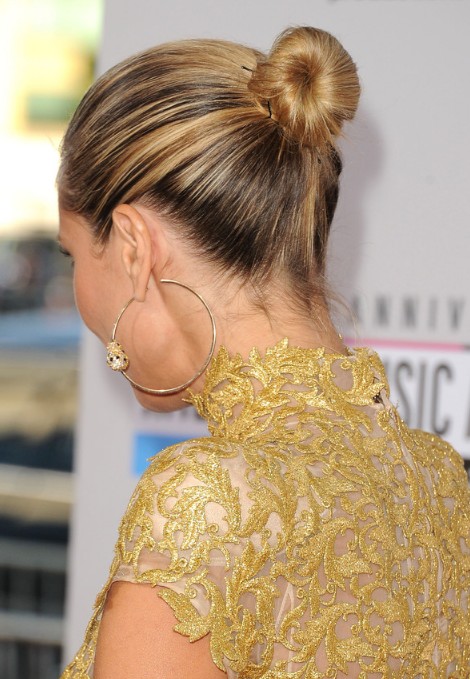 Celebrity Red Carpet Hairstyle: Bun Updo
Back view of classic bun updo: The classic hair bun updo is one of the easiest and cutest hairstyles, a lot women love to wear their hair up and do the bun updo, and there are many style of the bun updos. The bun updos are more than just the preferred look of dancers and ballerinas–a lot celebrities are also rocking variations of this chic style for red-carpet events. There are a lot of great buns in Hollywood. Here is a look from Heidi Klum, she looked great with her chic, slicked-back bun updo.