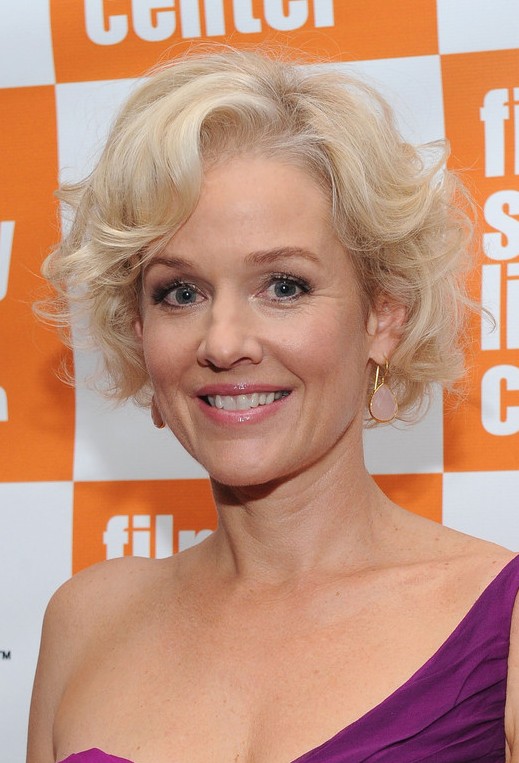 Latest popular short curly hairstyles for women over 40.
Penelope Ann Miller created an ultra glamorous look pairing her platinum tresses with a sexy violet and fuchsia dress one-shoulder dress. Like a certain style icon of a bygone era, Penelope Ann Miller has dressed up her platinum blond locks with the most captivating crown of curls.
The hair is more waved than curled in the very front where she has sprouted a decadent swirl from the part up and around to touch her forehead before whisking back at the eyebrows. Penelope Ann is wearing a one-shoulder purple dress with a darker violet swath that passes from shoulder to waist , and then down to hem like a scarf. Smart girl that she is, she has chosen just the right haircut to showcase, but not overshadow, this dreamy Hollywood look.