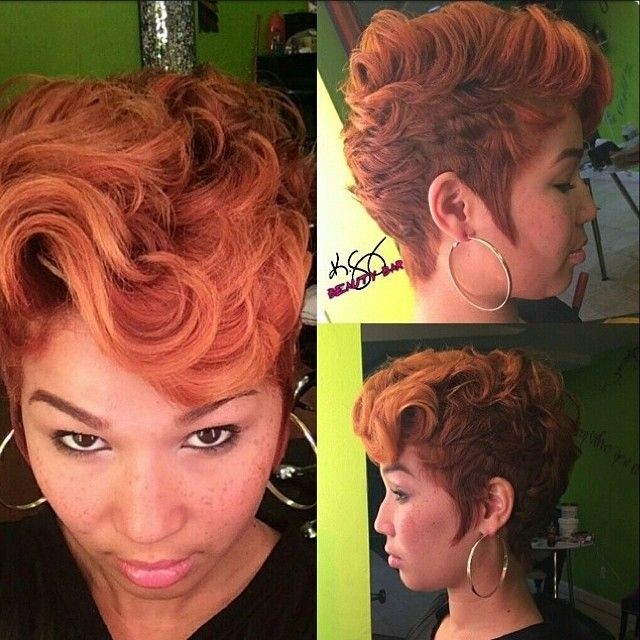 Trendy short red curly hair style for African American women
Like many of the latest 'do's, every side of this eye-catching short red hairstyle shows a different texture, colour and movement. It's just what you need for a great night on the town!
This innovative short curly haircut shows femininity through different curl types and textures and the gorgeous fade from warm, copper-brown to a blazing sunset-orange fringe.  If you want to dye your hair in ombre, find cool ombre hair ideas here. It's an inspired combination of several recent trends, expertly blended together to offer one of the freshest new short haircuts for 2015-2016!
The profile has wavy forward-combed texture dipping down into the softly curved, long side-points. The tips are combed onto the face on either side of the magnificent curled Mohawk making a dainty detail framing the face.
And as if that wasn't enough style in one jazzy hairdo, check out the 1940's wave rising and dipping over the forehead in a girly, 'curlicue' shape. It's a short hairstyle around the hairline, but has enough length on top to really 'go to town' with big, bouncy volume!
Find more cool hairstyles for African American ladies on hairstyles weekly!