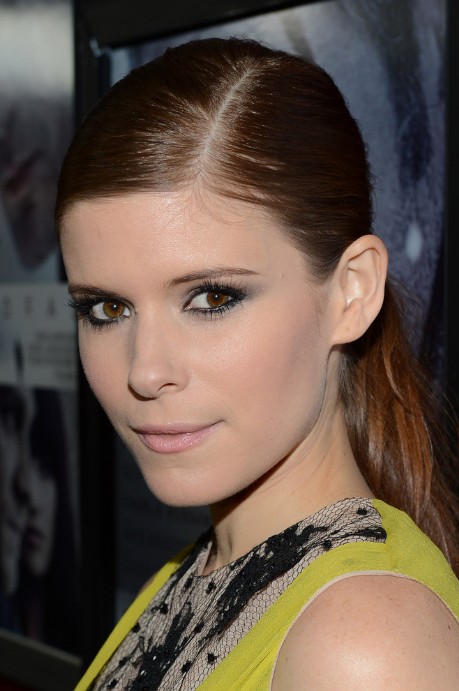 The weather is so hot now, a lot ladies cut their long hair short recently, if you don't want to cut your hair short and want to keep cool, the ponytail is a good choice. Kate Mara's sharp side part and slicked-back strands gave her classic pony high-fashion edge.
Looking as if her liquid eyes and hair were poured from the same batch of sweet, melted caramel from a celestial head chef, Kate Mara does a ponytail the right way. Adding a side part like Kate does here on her left side somehow dresses up a ponytail and takes it to the next level.
Ponytails can be worn at various levels. Kate wears hers low, just up a few inches at the nape. Kate's full ponytail hangs past her shoulders. Like a gift box of sweets for a sweetheart, Kate wraps herself in a sheer, yellow chiffon dress with a black lace underlay that peeps out from neck to hem.