Updated:
Short Pixie Cut for Mature Women Over 70 – Judi Dench Hairstyles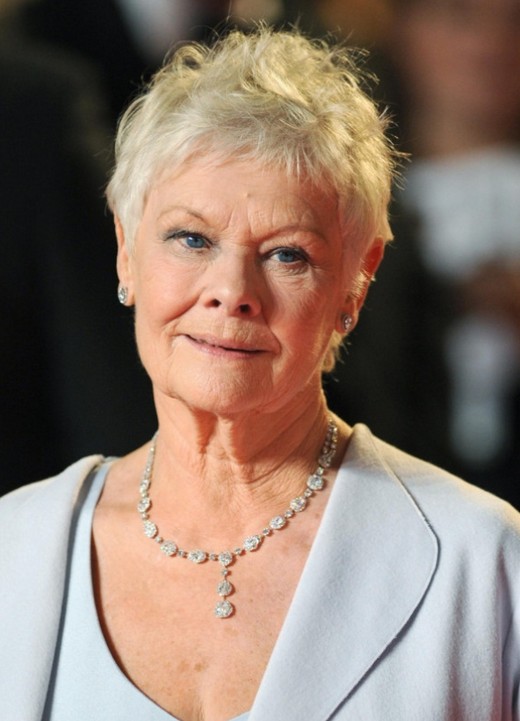 Here is one of the most popular short haircut for mature women over 70, the pixie cut. Judi Dench has played some strong, hard characters in films, but we know better than to blindly accept the tough exterior as the real thing.
Very often in her films and certainly in real life, we find this actress has a heart of gold. Seen here at Drury Lane for Shrek the Musical Press Tour, Judi is wearing her white locks in a fetchingly funky short pixie cut. It is the different layers snipped throughout give this hairstyle its sassy appearance. Judi is wearing a long, black wrap dress and carrying a black and gray scarf as a stylish source of warmth just in case the night turns chilly.