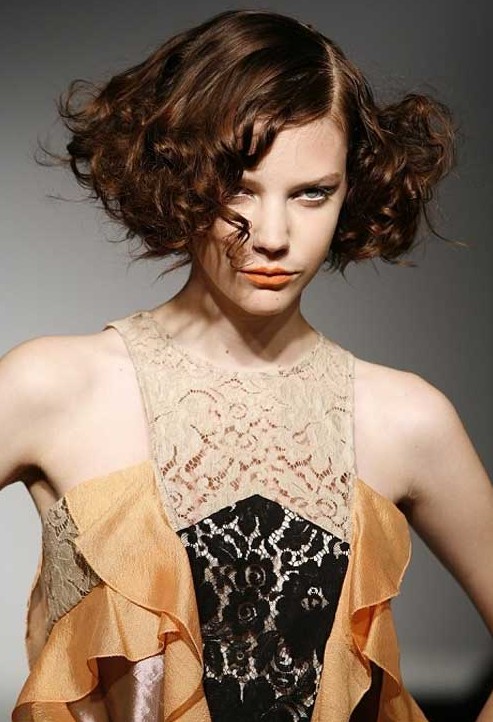 Trendy short hairstyle: side parted curly bob hair style

Looking for a new trendy short hair style for summer 2014? Try the curly bob this season!
Here is a curly bob, but not just contemporary – this gives a fabulously avant-garde look, we haven't seen before, to a simple bob cut!
The hair is cut with a few layers in the lower lengths to create the upward movement at the sides.
The side parting is very straight and defined, contrasting with the chaotic curls which have spikey tips creating a totally new and edgy silhouette!