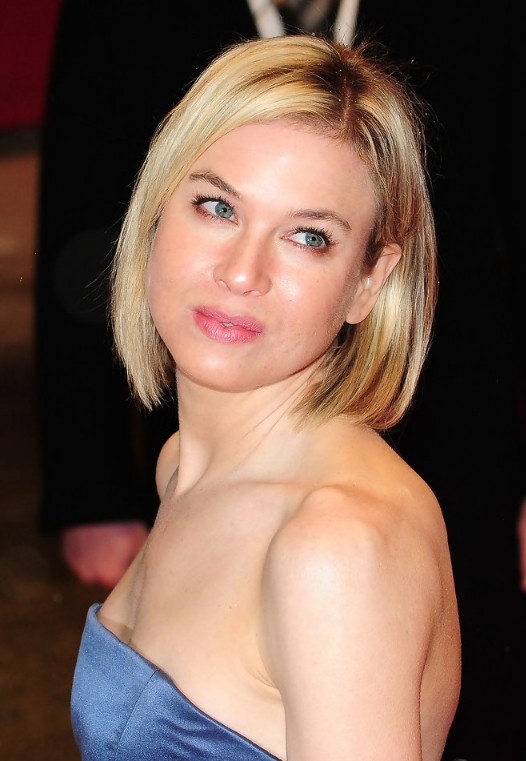 Best short haircut for women who love short sleek cut!
Renee is a fan of simple styles and this red carpet look is the perfect length for timeless elegance.
The parting is slightly off-centre and the hair is styled around the forehead line, just cutting off the corner on one side.  This softens the line and helps to create a more oval face frame to play down Renee's square face shape.
The beautiful pale gold shade is given added depth and texture from some subtle highlighting and the roots are a warm brown, rather than a harsher 'dark roots' look.
Cut to form a natural curve with textured ends tapering in below the chin makes this a flattering style, which complements Renee's natural beauty perfectly! Do you love this side parted short sleek bob haircut from Renee?