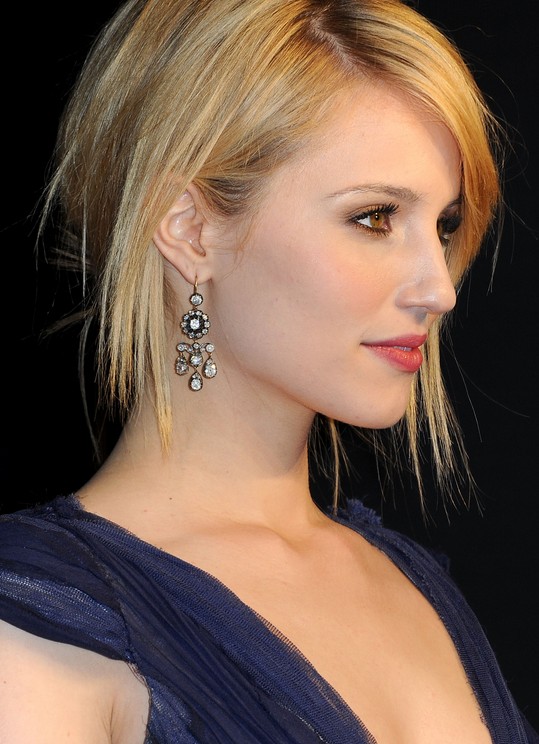 Here's a totally trendy shaggy cut that takes the classic bob and updates it for an edgy 21st century look!
The cut is created by razoring-in lots of layers with heavily textured spiky tips producing a rough finish.  The front has an asymmetrical side parting, a little crooked to underline the casual fashion look.
Dianna's hair has been lightly fastened at the back, making a spiky point of interest at the nape for a formal occasion. The shorter side is popped casually behind the ear where a gorgeous diamanté earring highlights Dianna's lovely profile and smooth skin.
Harmonised golden-blonde shades accentuate the texture in this ultra-modern cut and the edgy dark roots complete this fabulous contemporary look perfectly!