Updated:
Spunky Youthful Low Purple Ponytail for Long Hair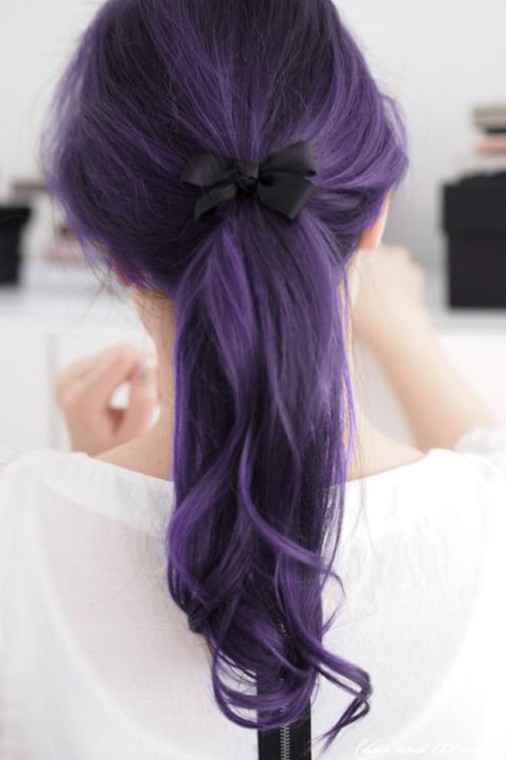 Latest popular ponytail hairstyles for girls: Low Purple Ponytail! This spunky, youthful ponytail is done in 2 sections.
Apply your favorite product and blow dry for maximum volume and softness using a large round brush. When dry, curl hair from mid-shaft to ends with large iron and use a soft pomade to finger comb hair. Separate the front from the back and secure the back section into a low ponytail. Bring the front/side hair back and join it with back ponytail securing it together with another band. Ruffle up the hair at the scalp for softness. Attach your favorite bow to a hair pin and secure in place.