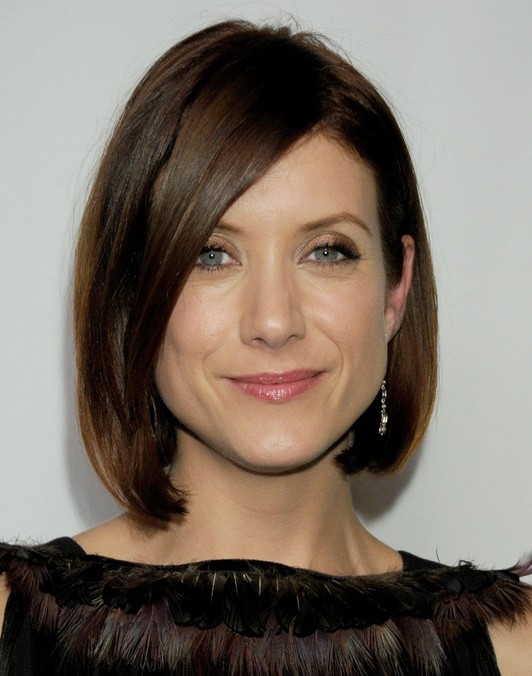 Most popular short haircut for women: stylish side parted bob hairstyle from Kate Walsh
This smooth, asymmetric hairstyle is hard to beat for classy, appealing elegance!
Cut to the same length all around, this is a style that accentuates the face and looks perfect with Kate's natural makeup look.  The side parting adds a nice touch of asymmetry, creating a long side-swept section that lightly covers one side of the face.
To add a touch of casual to the glamour, the other side is tucked behind one ear, revealing an elegant pendant earring for effortless style.
The hair is free of extra highlights or special colour effects and this keep the focus on Kate's lovely blue-grey eyes.  Simple elegance for an understated, classy look.
Do you love this look? And here is a gallery of bob hairstyles from Hairstyles Weekly, enjoy.