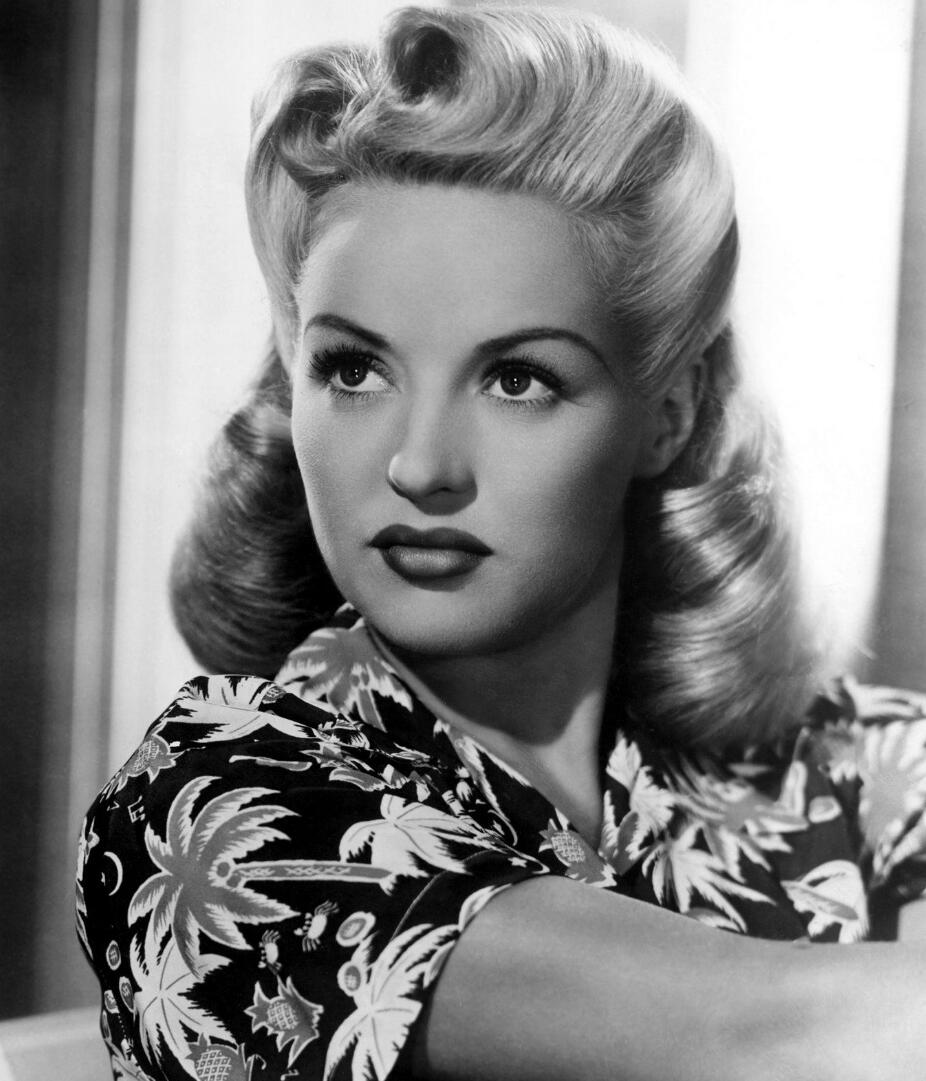 If you look in any magazine today, you will see stars gracing the red carpet with elegant and intricate hairstyles inspired by previous decades – and for obvious reasons! Some of the most gorgeous hairstyles belong to years past. They are styles so influential that they have stood the test of time – 50+ years later!
I have to admit that I have a fascination with "Old Hollywood" hairstyles. It's made up of equal parts respect and sheer awe – as these women sported these gorgeous curls and styles daily. DAILY?! I curl my hair once a week and think that's work. Women just don't wear 'em like they used to, and for that reason I'd like to take a moment to look back on a time when some of the most inspiring women in Old Hollywood wore their accessories…on their head.
Marilyn Monroe Hairstyles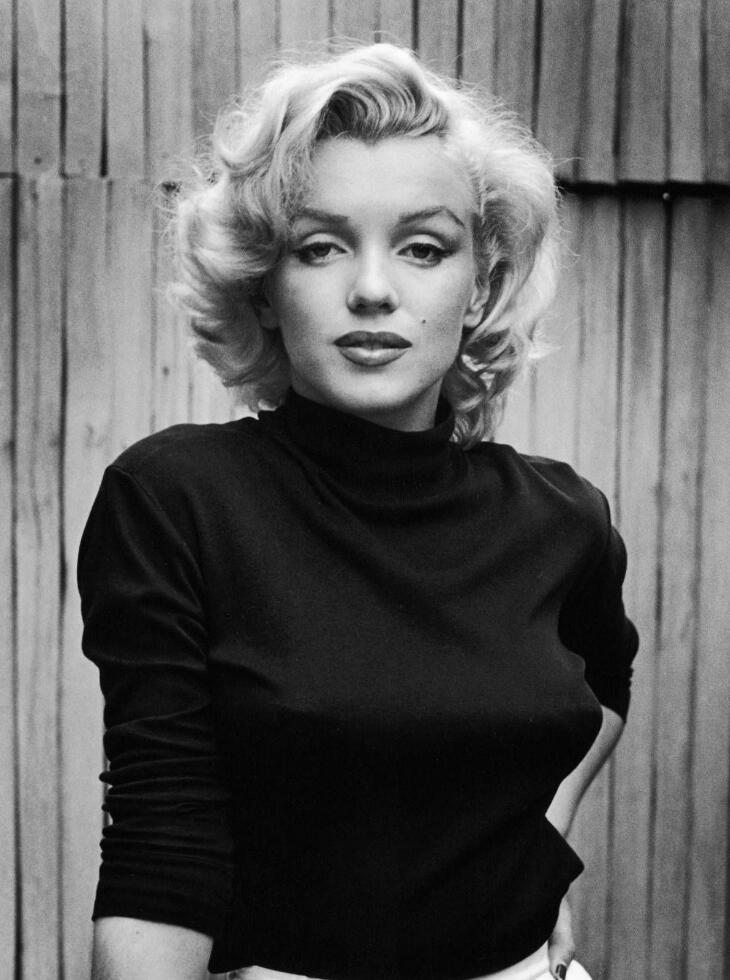 Does this iconic starlet even need an introduction? Marilyn Monroe is easily one of the most identifiable celebrities of all time. From her bedroom eyes, "Happy Birthday Mr. President", the white dress scene in The Seven Year Itch, to her curvaceous figure – Miss Monroe is anything but forgettable. However, one of her most well-known features has to be her tousled platinum blonde curls. Marilyn made short hair desirable in a decade famous for long hair. Her pin curls had an effortless look about them – like she just ran her fingers through them and walked out the door. Many stars have replicated her wild, flirty look through the years and it's not hard to see why!
Louise Brooks Hairstyles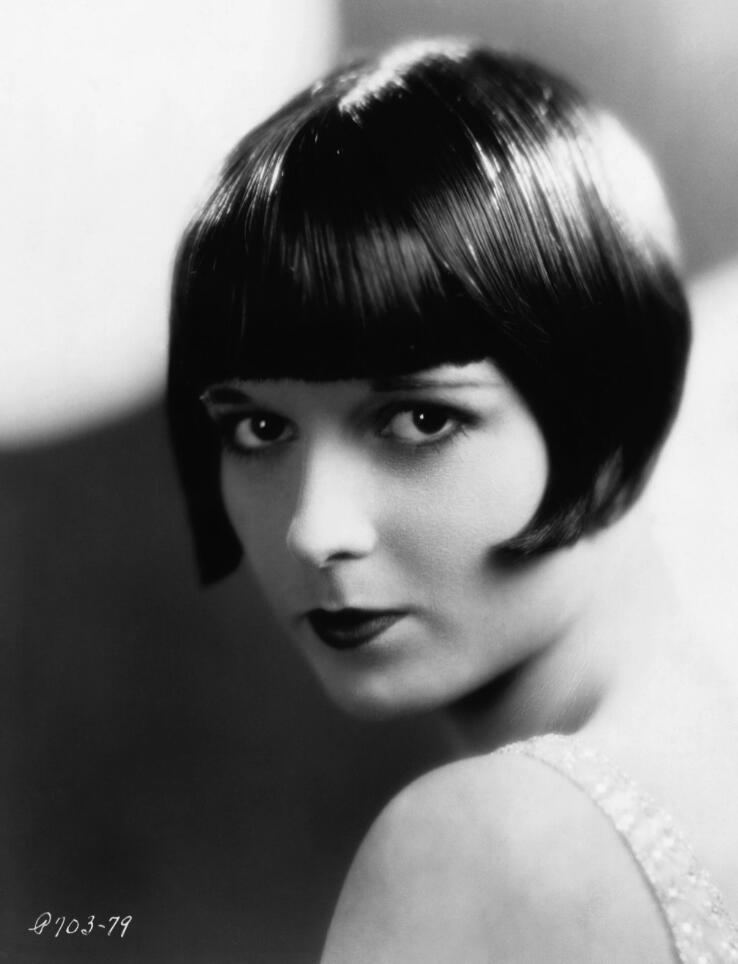 A model, dancer, and actress in the Roaring 20s and 30s, Louise Brooks knew how to put on a great show. She had a large fanbase that followed suit when she stunned the world with her famous black bob. She made the bobbed haircut wildly popular, and created "the flapper girl movement" – which was iconic 1920s style. Not only was her sleek black bob her signature hairstyle, but she took it to the next level with typical flapper accessories like hair bands and feathers. Her bobbed hairstyle continues to be one of the most influential hairstyles of all time. Katie Holmes is the perfect example of a modern-day Louise Brooks enthusiast!
Rita Hayworth Hairstyles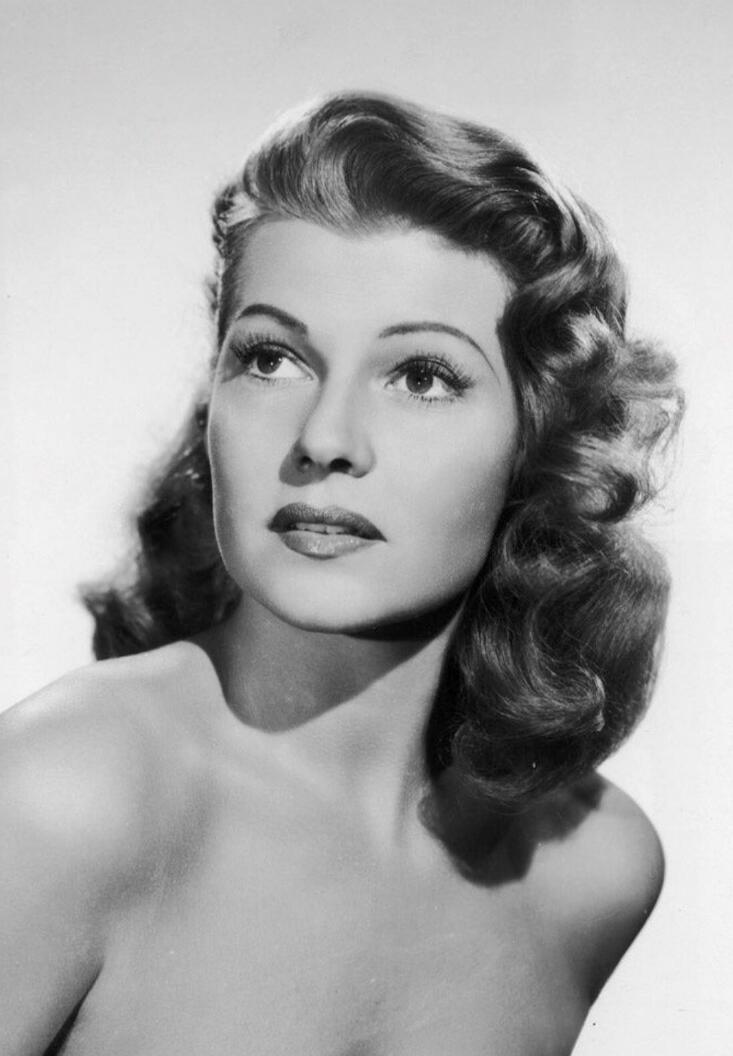 Margarita Carmen Cansino aka Rita Hayworth, was easily one of the most gorgeous women in 1940s show business. Born of Spanish-Irish descent, Hayworth dyed her naturally dark hair red after critics started labeling her as "too exotic". Even though that would get her far these days, they WERE the 1940s – and Americana reigned supreme. Post hair-dye, Rita's roles started rolling in and she eventually became a classic "American" pin up. Her signature style was long and flowing finger curls, which to this day are still a big hit on the red carpet. We're a big fan, red OR black hair!
Billie Holiday Hairstyles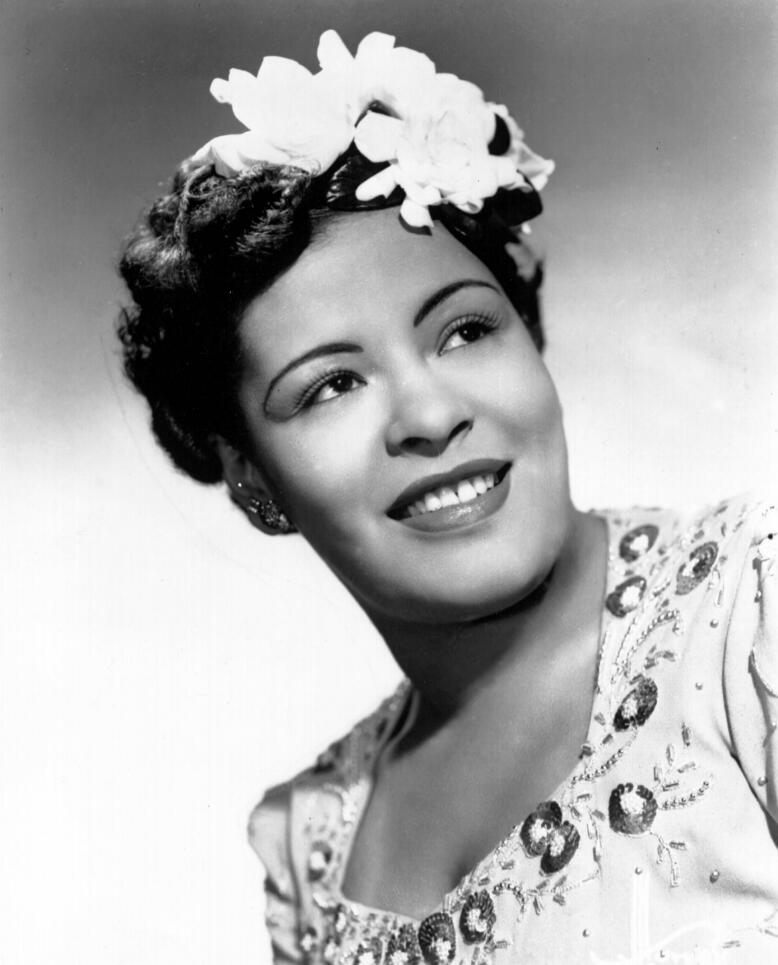 Billie Holiday was a jazz singer of 1930s & 40s. The gorgeous crooner is said by many critics to have changed the art of American pop vocals forever. Another path she paved forever? Flower-adorned updos! Miss Holiday famously and regularly wore fresh gardenias in her hair, paired with an updo full of luscious cocoa curls – or a simple sleek bun. Can you imagine how great she smelled? She was such an effortless beauty, and made flowers in the hair a staple. Gorgeous!
Betty Grable Hairstyles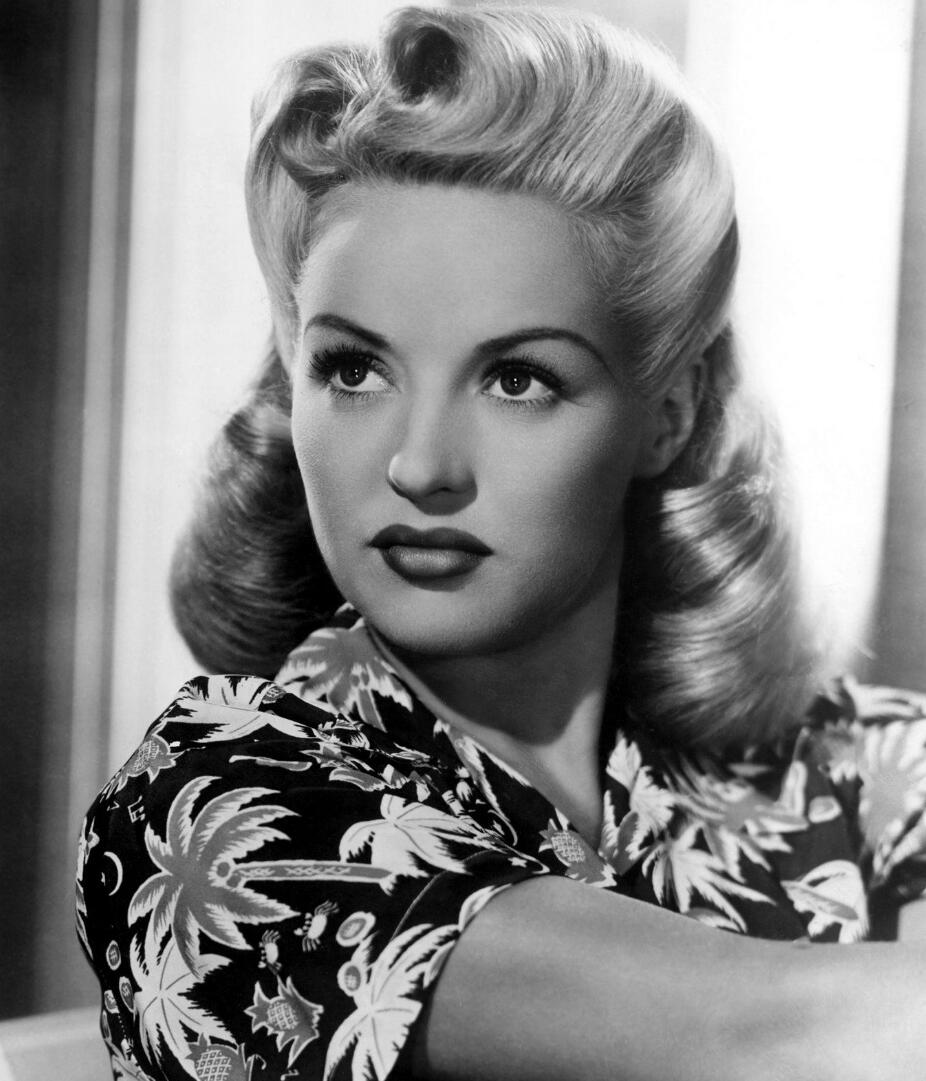 A pin-up model, actress, and singer of the 1940s, Betty Grable's hair was iconic of the WWII era. Her golden locks were always done up in luscious curls, victory rolls, or flirty, curly updos. Her hairstyles and pouty red lips paved the way for pin-up style during this era and for years to come. It's not hard to see why Miss Grable was the poster girl of the GI Generation, especially with those million dollar legs! (No really, she insured her legs for $1 million dollars, and they were gorgeous.) But we think she could have insured that luscious coif, too!
Brigitte Bardot Hairstyles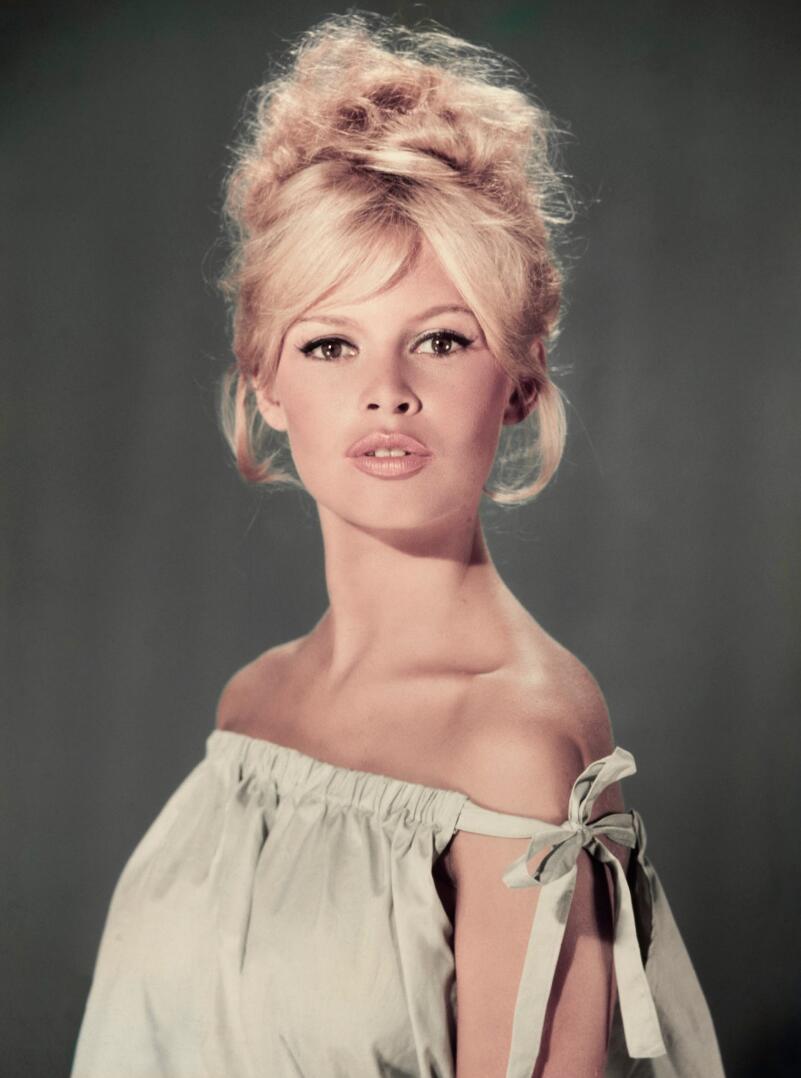 French model, actress, and singer Brigitte Bardot was an iconic symbol of the 1960s. She mastered the "come-hither" sex kitten look with her hairstyles, cat eyes, and pouty pink lips. Most notably, BB broke the hairstyle mold for the time period with her thick, long, and voluminous head of hair – which was a big change from the conservative curls of the 1950s. Her long luscious curls and sex kitten updos are some of her most famous looks that are still coveted to this day. But another thing we still covet most about Bardot's hair? Well…ALL OF IT. The length, the mega volume, the blonde – she has the head of hair that most girls dream of and is proof that Disney Princess hair is a real life thing! It's no surprise that she was one of the biggest hair icons of the 60s and of all time. (Right, Kanye?!) We love that hair, BB!
No matter what year it is, these hairstyles will always be timeless, elegant, and gorgeous. A big "thank you" to these leading ladies of great past for leading the way in the art of beautiful hair – and for continuing to inspire us now and for years to come.