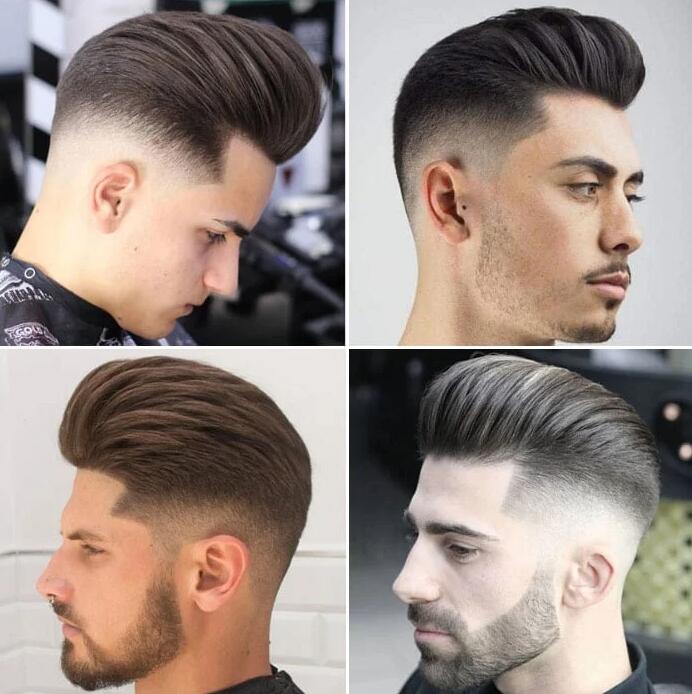 Originally made famous in the late fifties and early sixties, the pompadour has been one hairstyle that has truly stood the test of time. From Elvis to Danny Zuko and Ronald Reagan to Macklemore.
The Pompadour Cut: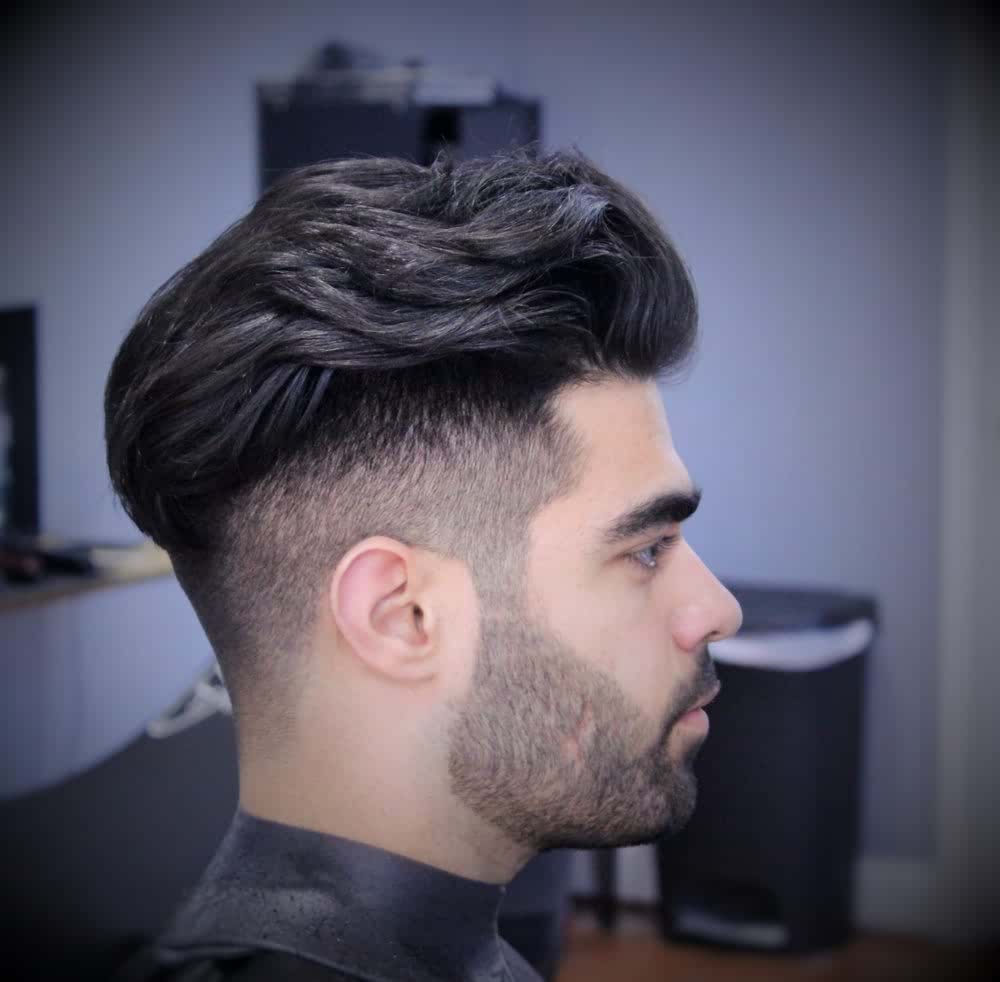 This fairly simple style begins with a great cut. A traditional pomp starts with short sides with a lot more left on top. Generally, there should be enough on the sides to either comb down or push back.
Lately though, we have seen many men buzz down the sides cleanly all over or get a clean fade.
The amount you leave on top is of personal preference, but you definitely want at least four to five inches to really give your pomp that pump!
Leave it too much longer and the style will lay flat or just be too much to work with and it may require bobby pins to hold back. (Don't leave it much longer, trust me.)
The Pompadour Style: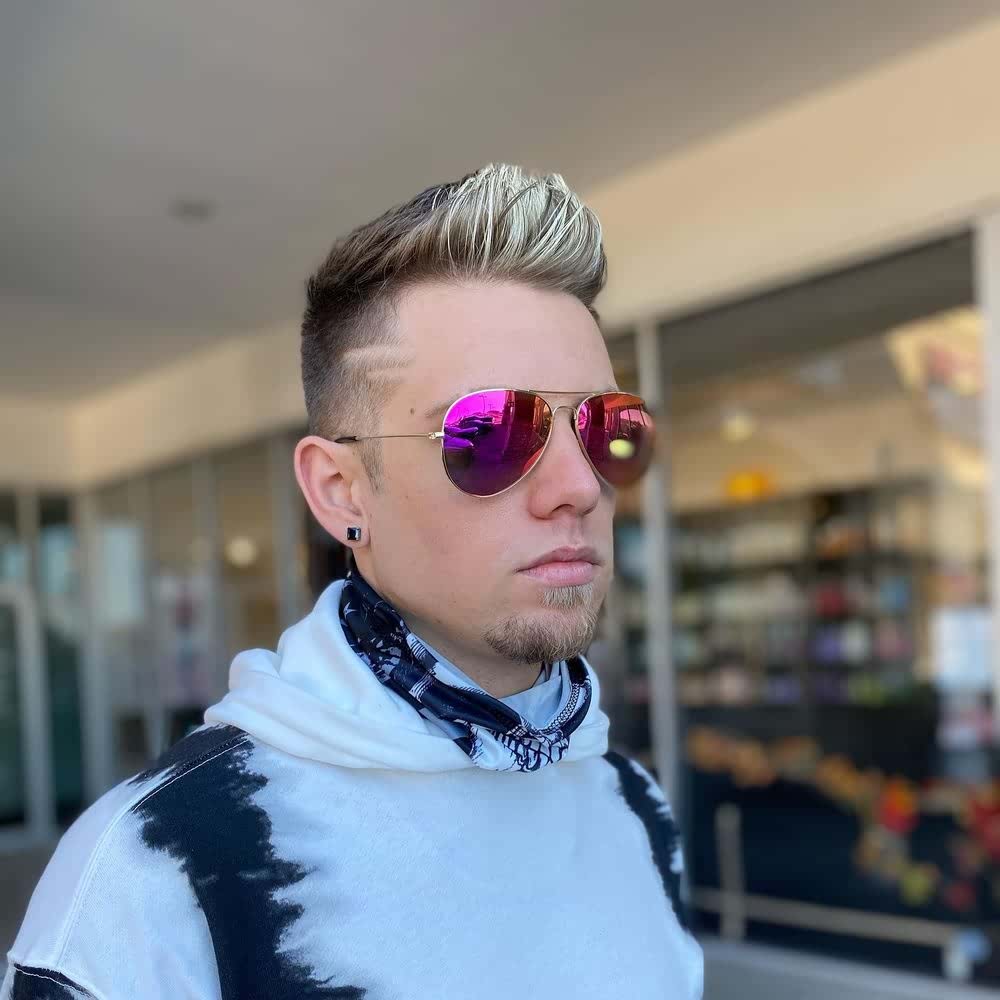 To get the prefect pompadour, you will want to break out the pomade. And if you have finer hair you will want to use a lighter product so as not to weight your hair (down defeating the purpose of your new look).
If you have thick hair, you are going to need a heavier pomade just to push it in the right direction (at least that is what mom tells me – she's a stylist, btw). For the perfect pompadour, try a molding mud or putty – they're perfect for adding texture and hold without getting a crunchy look.
After you get out of the shower, towel dry your hair and apply a small amount of the pomade into your hand, rub it in to emulsify and then apply to your hair, focusing on the top portion of your 'do. You will then push back or to the side using a comb to begin style.
Then, you will want to place the hand not combing on top of your head and slightly push forward. This will give you the bum that is so desired for this style. Using a medium heat blow dryer can help with the volume of the bump as well.
Lastly, you can choose to leave your hair pushed back or give it a slight part, which is how most men are wearing it these days, but the slick back is the most traditional form of the pompadour.
The Finish: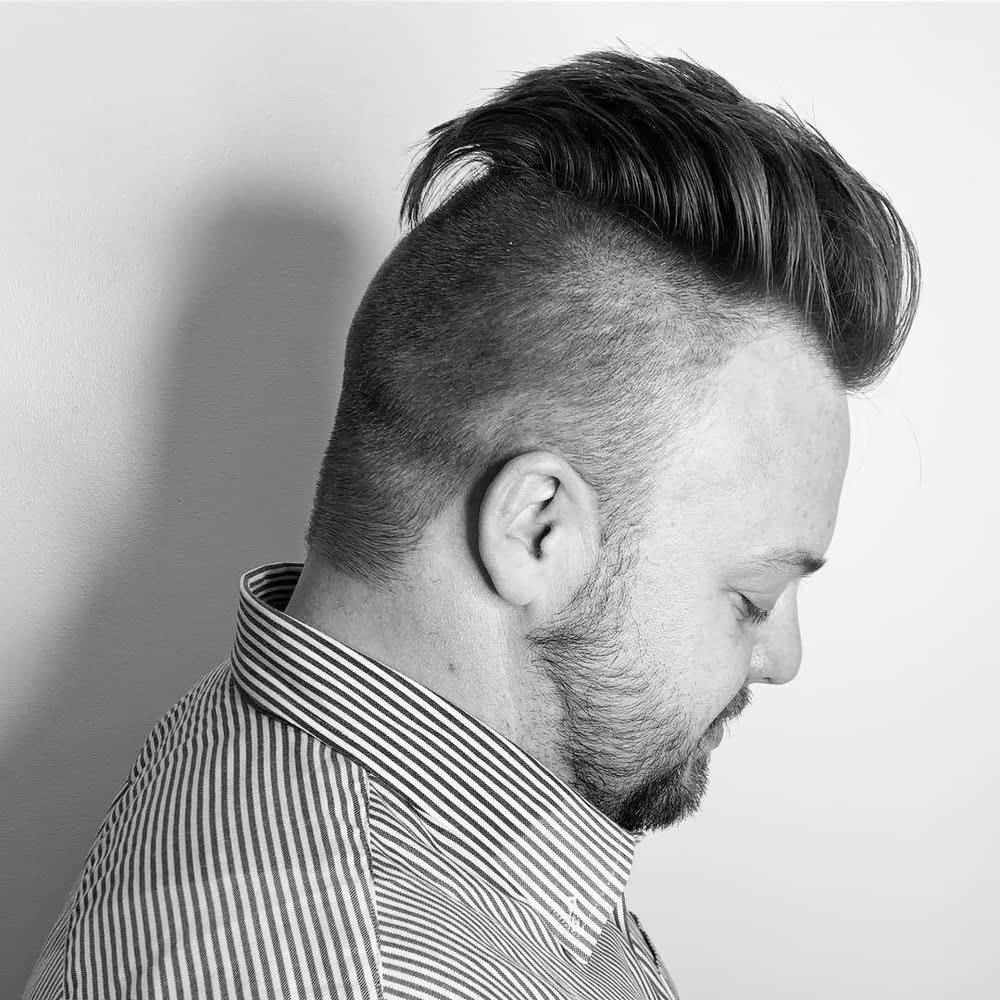 To polish this style and finish it out, you are going to want to use a light hairspray – one that has a great finishing spray that will help the hold, while maintaining your shine and helps out in humid weather by not allowing it to frizz out and take away from the volume.
And there you have it gentlemen, the perfect pompadour.  Now, you are ready to take on a concert, hang out on the yacht, or hit the bars with old school hairstyle made fresh.