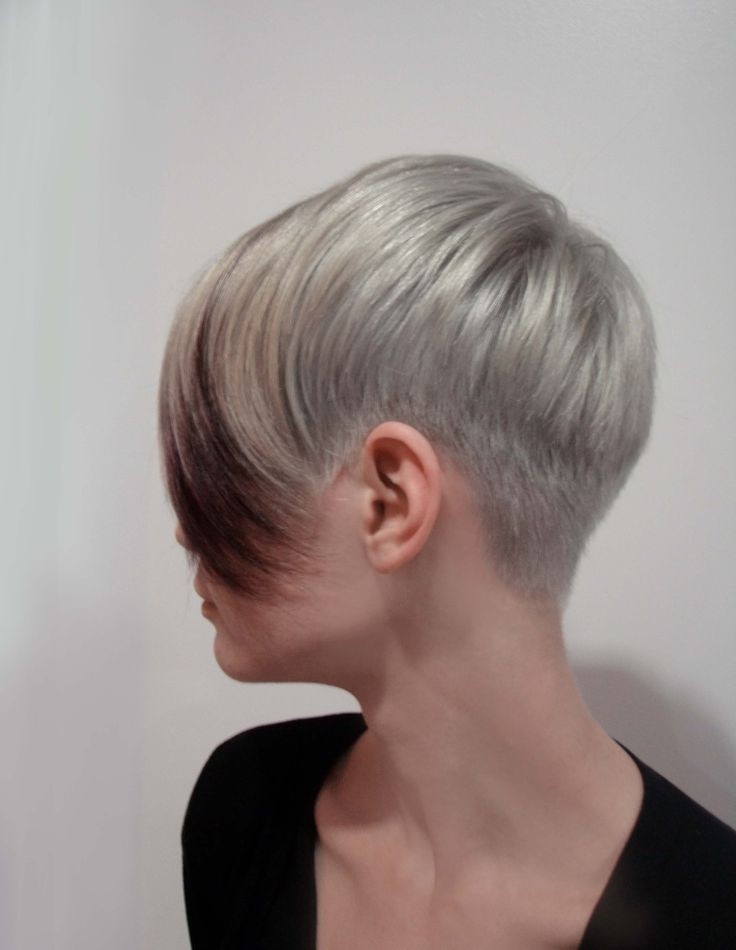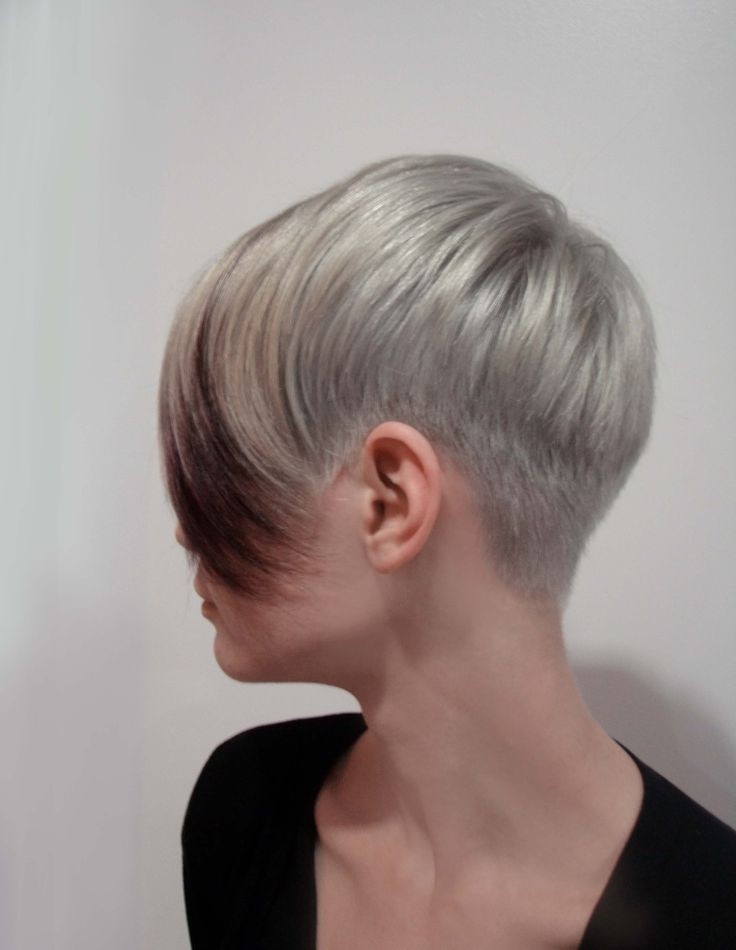 Wow! Who would have thought of combining these two colours – but it works really well! Bold and beautifully styled, this short haircut is eye-catching and perfect for starting over with a fresh spring style! Super-cool silver, and warm, rich brown combine to make this chic look destined to adorn the heads of many trendy women in this year.
The model may be young, but this is a style that any age can wear. What a fantastic way to jazz-up naturally grey or white hair! The back has a bowl-cut section in a semi-circle around the crown above a short graduated nape, adding plenty of interest and a nice round shape.
But it's the long graduated fringe that's the real attention-getter at the front and side! Smoothly swept to one side with feathery, textured tips and a mink ombré going from light to dark, emphasising the dainty points.
I can see this style and colour-technique catching on in a big way, with the fringe highlighted in luscious deep purple or any other colour you fancy. It's a short haircut that's also suitable for fine or thin hair, because it doesn't depend on volume to make a high-fashion style statement!