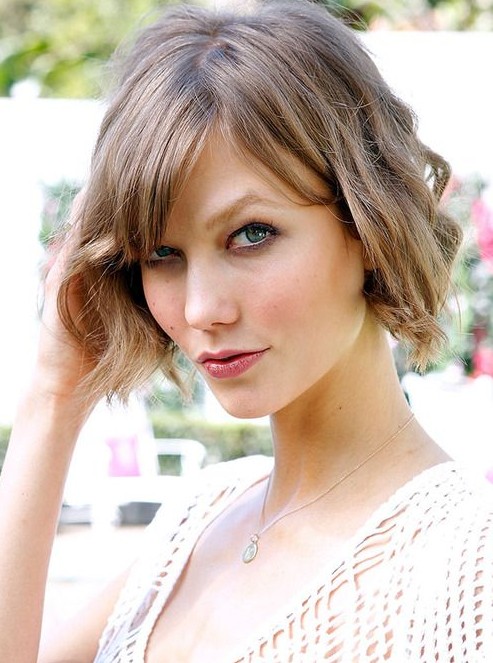 Celebrity summer hair ideas: the chic short wavy bob cut from Karlie Kloss
Here's Karlie with a trendy futuristic bob that features some fantastic, fine blonde highlights and choppy textures.
The hair is cut to chin-length with textured tips for a spikey finish at the ends. The short centre parting becomes a divided fringe with defined strands on one side for an asymmetric touch. The mix of bends, angled waves at the back and choppy outline make this a highly textured hair design that emphasises the smooth perfection of Karlie's complexion.
This is a simple and easy to maintain short cut, suit oval, heart face shapes.