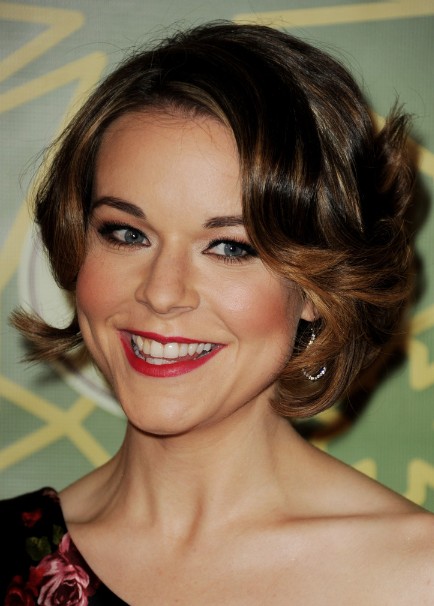 Latest popular short haircut this season: the short curly bob. Tina Majorino's hair is at an all-star party in Pasadena, CA is a rare treat for the eye.  With the glossy shine of her loosely curled bangs coaxed to rest on each side of her face looking like satin slopes for sliding, her hair has an air of fantasy and fun.
The attractions do not end at the lustrous bangs; her hair is cohesively curly throughout and features strands of wonderful mocha and chocolate highlights.  We suddenly notice a smattering of cinnamon freckles across her nose, smiling almond eyes, and raspberry red lips.  An absolutely delightful sight to behold!
If you are looking for bob cut, here is a gallery of bob hairstyles, and here is the latest hair trends!