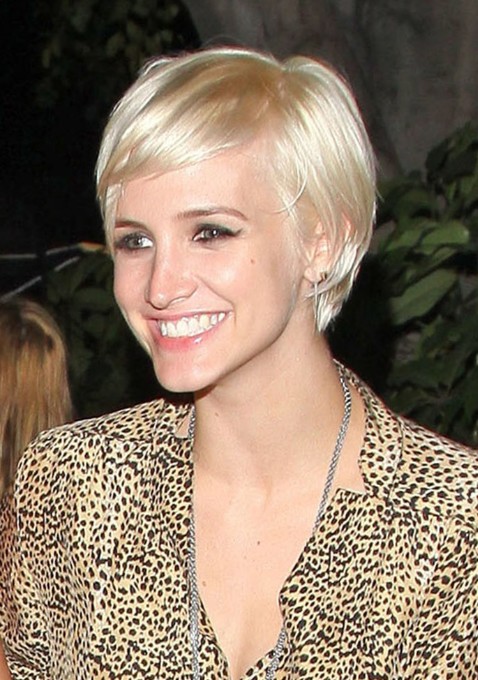 A sweet summer ready short haircut for women. This is one of the most popular short hairstyle this year, if you are going to cut your hair short, this short straight cut is for you.
Singer Ashlee Simpson is as luminescent as one can be, seen here hanging out with her buddy, the famous socialite Nicky Hilton. Her hair is fairly glowing it is so shiny, an effect achievable only when hair is kept moisturized and healthy. To bring out the shine of your hair, choose a shampoo and a conditioner that is specially formulated for your specific hair type.
If your hair is dry, you may want to add in a leave-in conditioner after washes and a monthly deep conditioning treatment to your hair maintenance routine. Protect against heat damage by using your curling iron on the lowest setting.
This short side parted blond pixie cut is great for Oval, Oblong, Square, and Diamond face shapes.