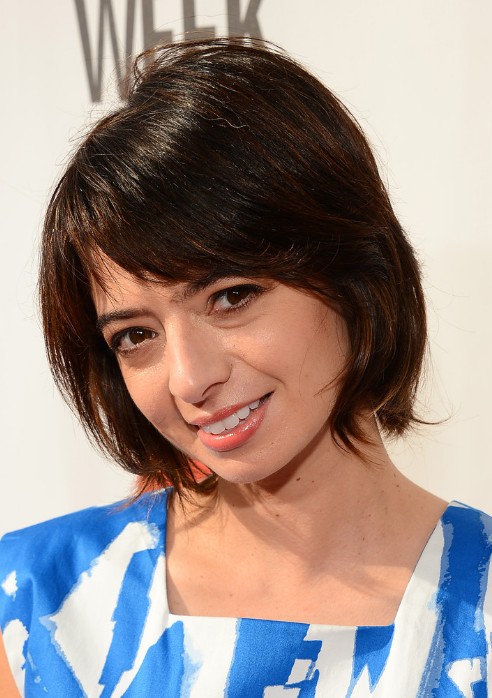 Trendy layered short bob haircut with side swept bangs for women from Kate
Kate has fabulous thick hair and this face-flattering layered cut is perfect for her hair type! If you are looking for a new short hair, this cut is for you!
The hair is sculpted by expert layering that creates attractive volume around the crown and is thinned down to the heavily tapered ends.  The wispy tips break up the solid lines and create a contemporary uneven outline accentuating the Kate's nicely shaped chin.
The asymmetry of the side parting creates the trendy, side-swept graduated fringe just covering the brow.  The flowing line down from the fringe to a flat wave at the side keeps the focus on Kate's lovely, brown eyes.
This smooth, but casual style is the perfect complement to Kate's natural makeup look! This is a simple easy everyday haircut, I love it so much, how about you? Well, if you don't like this one, here is a gallery of bob haircuts, check it out here.