Updated:
Sylvia Brindis Hairstyles: Short Sleek Pixie Cut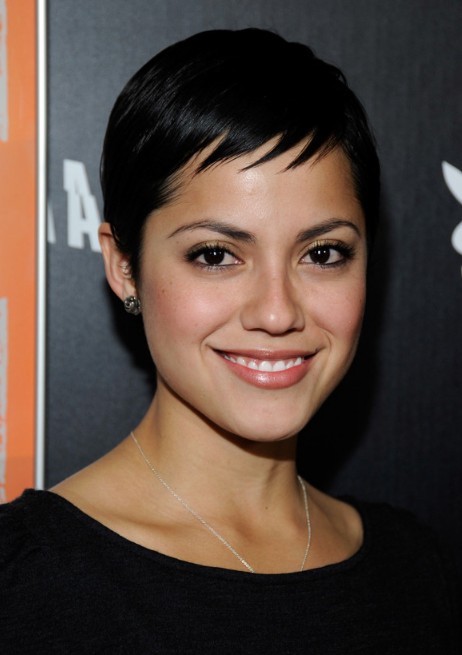 Most popular short haircut this year: the pixie cut. Who's that beautiful Pixie at the premiere of Haywire with actor Johnny Whitworth? Her name is Sylvia Brindis, but that's about all we know. Who ever said that blondes have more fun! Tell them to think again! Actress Sylvie Brindis' hair is as black and shiny as an onyx gemstone.
Her short, comely pixie cut is parted on the side, and combed to mold to the shape of her lovely head. Her short bangs feather beguilingly across her brow. The sides are gently tapered, ending at the lobe of her ear which is adorned with simple and elegant silver knot earrings. With her arched black eyebrows and dark eyes lined to perfection, we can see that a new day has dawned for ebony locks.