Updated:
Taylor Swift Loose Updo with Flower Power Headband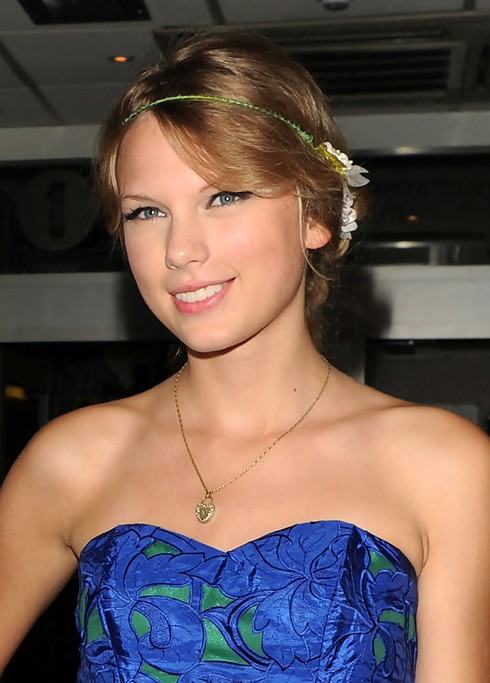 Diamonds are said to be a girl's best friend, but perhaps flowers are a close second! Simply by adding a flowered headband like Taylor Swift's to your hair, you can transform an everyday hairstyle from boring and basic to exciting and beautiful.
Taylor's sweet headband is a green rolled strand in the front to suggest the stem of a flower and white and yellow petals to allude to spring fresh blooms at the side. These colors reflect the green background of her royal blue dress, and the flower theme is completed by the swirling blossoms of the bodice and skirt. Flower Power!