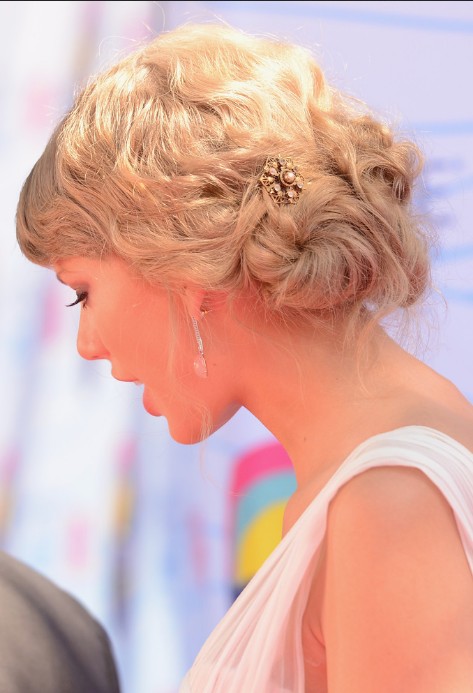 Wedding Hairstyle Ideas: Taylor Swift Fancy Romantic Twisted Bun
While the appearance of this up-twisted coif is visually complex, the process to achieve this winning look is surprisingly uncomplicated.
Starting off with a short, diagonal part on the right side, Taylor Swift's wavy hair has brushed to create a smooth, uniform finish. Next, starting at the nape of the neck, the hair has been separated into two even portions. Each portion has been twisted around to form a loose bun fastened into place with an ornate starburst pin. Dangling pink stones and soft pastel lip color allow the spotlight to remain on this deceptively simple coiffure. There's nothing to it!