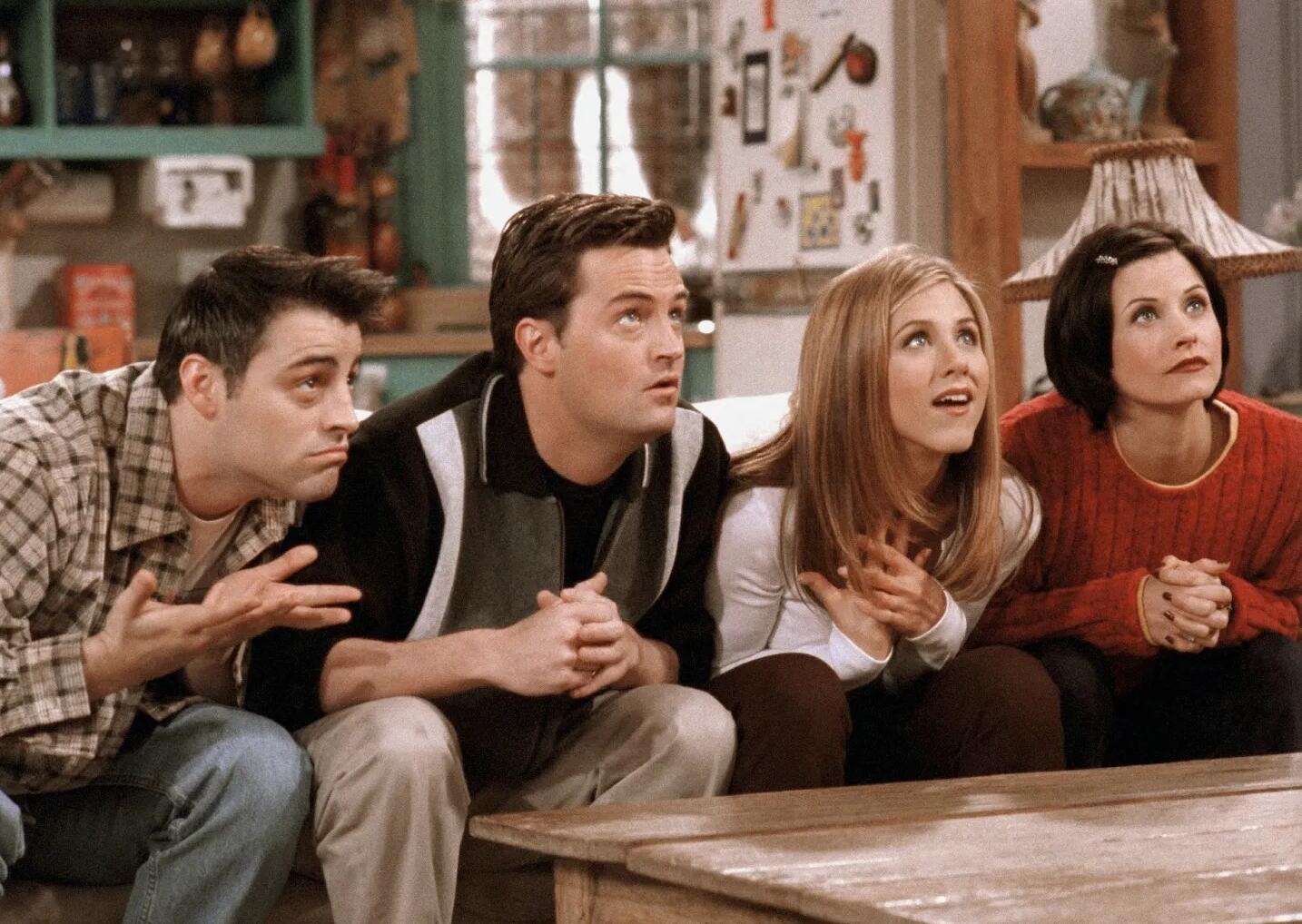 Isn't it something when millions of people get inspired by TV locks? Hoards of people coming to you for the same cut/color/style. So what are the most iconic television hair moments? We break it down for you right here.
Jennifer Aniston as Rachel Green in Friends
One of the most iconic TV hair moments belongs to Jennifer Aniston. How many time did stylists hear, "I want 'The Rachel'", after Aniston donned a layered look on Friends. While she continues to be a hair icon, no one will ever forget one of the biggest hair trends in television history.
Farrah Fawcett as Jill Munroe in Charlie's Angels
This Angel sported a sexy do on this 70's hit that has become iconic through the ages. Fawcett's layered feather cut inspired thousands of women to change their hairstyles, so much so that it has become a classic marker of identifying that classic 70's look.
Maureen McCormick as Marcia Brady in The Brady Bunch
Marcia, Marcia, Marcia. How many girls flat-ironed the hell out of their hair to achieve Maureen McCormick's iconic Brady look? Shiny, blonde and long- what more could the masses want?
Shannen Doherty as Brenda Walsh in Beverly Hills, 90210
New girl Brenda Walsh came to California with a "rebellious" hairdo that obviously didn't fit the norm – she was a brunette with bangs. Now maybe her simple style didn't wow TV viewers, but it was so iconic to the show that Shannen Doherty was reportedly fired for cutting it.
Keri Russell as Felicity Porter in Felicity
What curly-headed girl didn't swoon over Keri Russell's locks in Felicity? She gave hope to the masses, and helped stylists show their clients that they could embrace their natural texture. Hearts dropped when she chopped those trademark tresses, but we've learned to forgive (but never forget those gorgeous curls!).
Sarah Jessica Parker as Carrie Bradshaw in Sex and the City
Whether she wore it wild and curly or sleek and sophisticated, SJP's do was always longed for by fans of Carrie Bradshaw. Always effortless and cool, curly haired women saw inspiration and guidance from this icon.
Lisa Bonet as Denise Huxtable in The Cosby Show
Who didn't want to be as cool as hip teen Denise Huxtable? Whether she rocked a short-cropped cut, long dreads, or flowy waves, this It-girl rocked it. Who wants to bet that stylists saw their fare share of Denise Huxtable/Lisa Bonet hair requests?
Katey Sagal as Peg Bundy in Married with Children
Ooh boy. Katey Sagal really embraced the character of Peg Bundy when she, week after week, donned her character's trademark big, red hairdo. So did anyone ask for it in salons? Maybe. Does anyone not remember this look? Doubtful.
Marge Simpson in The Simpsons
God bless Marge Simpson and her towering blue beehive. While it might not be everyone's cup of tea, Marge's do stands for individual style and confidence. And she's definitely inspired the return of the bouffant, mini-beehive, and other big-hair updos of late.
What other TV darling deserves to be on this list for her iconic hair?