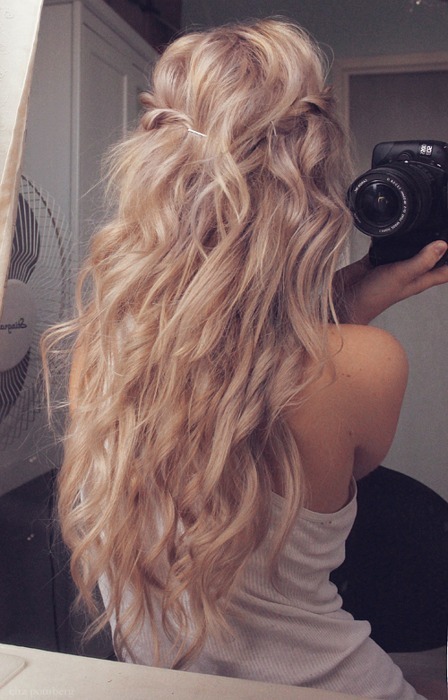 Best Hairstyle from Tumblr This Week
Here's a fantastic trendy look which combines cleverly harmonised blonde shades with large broken waves to produce a breath-taking cascade of beautifully styled hair!
The hair is cut into long layers expertly graduated to produce a long V-shape at the back and attractive shorter waves at the front to frame the face.  Strands are taken from the temples and casually twisted to form a pretty circlet beautifully highlighted by the amazing, swirling mix of colour.
The loose waves are styled separate and strongly defined, which boosts the volume of the hair and creates a breath-taking and romantic cascade of rippling waves.  The beautiful highlighting accentuates the fantastic movement and texture in this perfect example of contemporary, creative hair design!
Find more beautiful hairstyles on our site: Hairstyles Weekly!