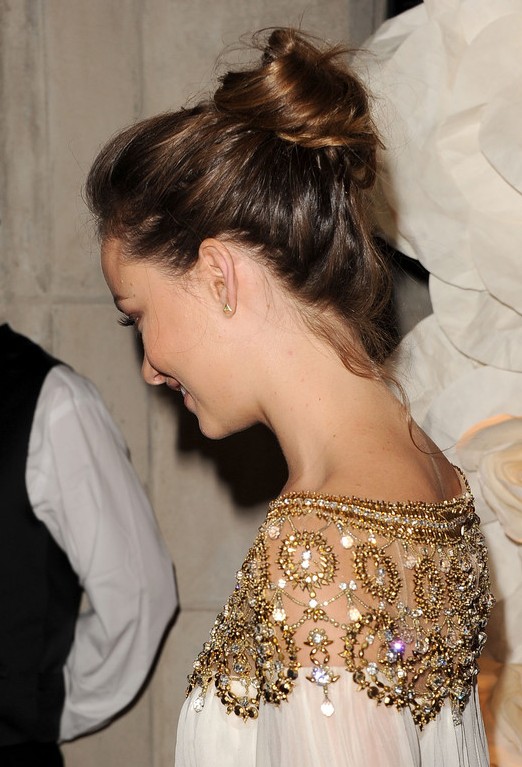 This trendy topknot is just as good for a formal occasion as for every day wear!  Olivia has her hair scooped up into a simple, informal style which creates a great style balance with the ornate decoration on her gorgeous gown.
The hair is swept back from the face and fixed in a casual twisty bun, just behind the crown.  This creates flattering crown height and the glints of balayage highlighting add an extra touch of contemporary style to the untidy bun.
And emphasising the neck, the tendrils left free at the back soften the line in this attractive, relaxed hairdo that's just right for a restaurant dinner for two!