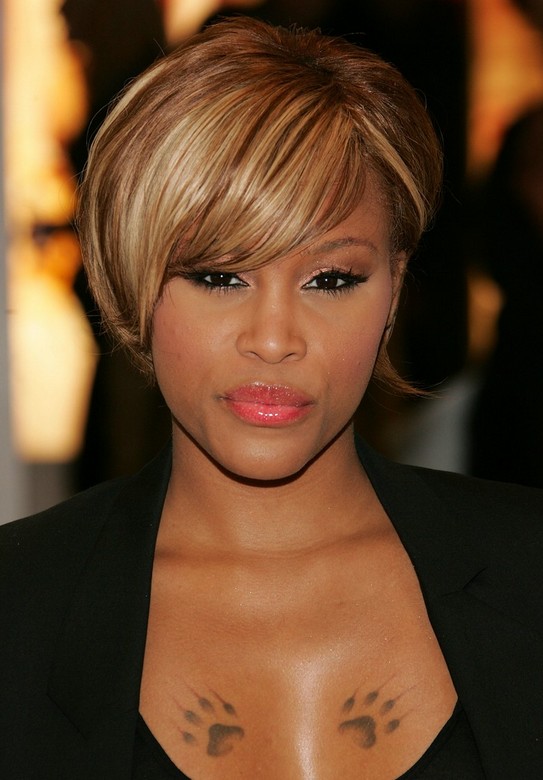 Layered short straight bob hair style with side swept bangs for thick hair
This sleek, beautifully tinted short hairstyle is a perfect match with Eve's feline eyes and gorgeously warm skin tones!
Contemporary asymmetry flatters Eve's slightly long face-shape with a side parting and side-swept parting.  This breaks up the length of the face and the trendy, extra-long fringe lightly covers the eye-brow on one side, before joining the straight, smooth sides.
The other side is tucked seductively behind one ear, with a cute flicked-up strand balancing the proportions perfectly!  The crown and sides are lightly back-combed, creating the attractive rounded silhouette and width at the sides, before curving in to a point just below the earlobe.
The caramel base color is densely highlighted with golden blonde, with more of the lighter shade around the face to soften the line and accentuate Eve's lovely eyes!
This is one of the most popular African American short haircut this year.