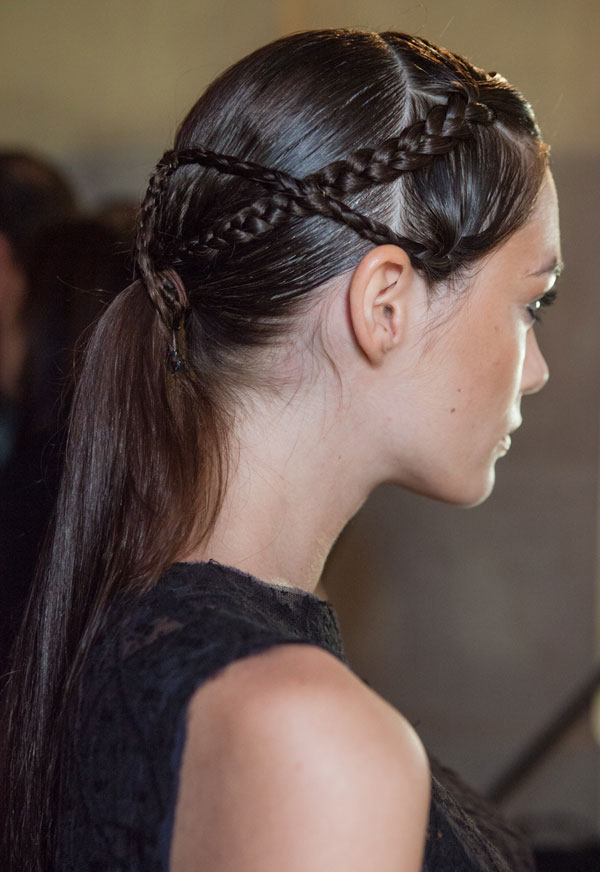 Side view of braided low ponytail
This is another fabulous, new hairstyle seen all over the fashion runways recently!
A parting is made from ear to ear over the top of the head and the hair is combed back and then fastened just above the nape.  The front hair is sectioned with very clearly defined partings and then braided into plaits that are arranged to form an innovative criss-cross pattern decorating the head.
This beautiful style creates a very sleek and elegant head shape that accentuates the face. However, the tightly controlled top is softened by the super, creative contrast provided by the long, loose pony-tail!