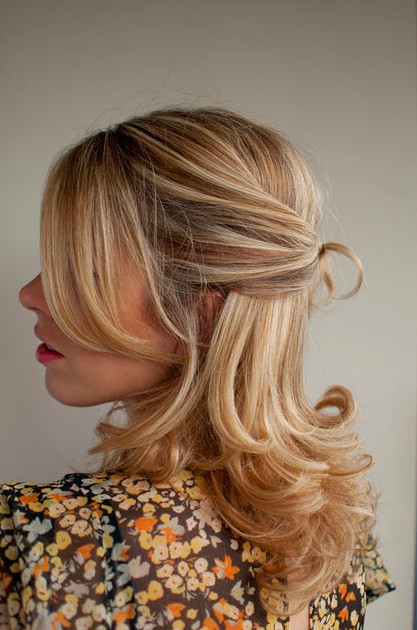 Elegant Wedding Hair Styles: Half-Up, Half-Down Hairstyle Twisted & Tied in a Knot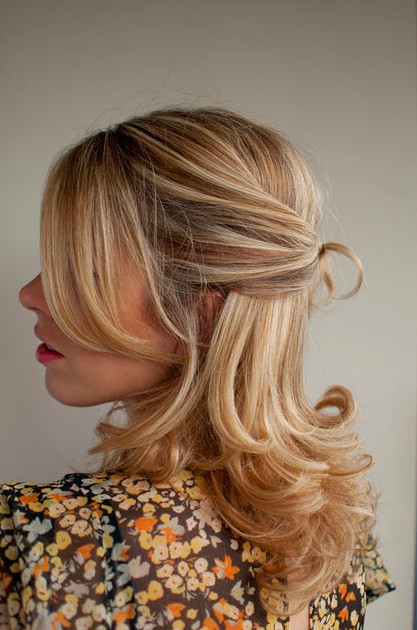 This deceptively simple half hairstyle was transformed into ultra-trendy urban chic with the clever colouring techniques, the twisting and the witty hair knot!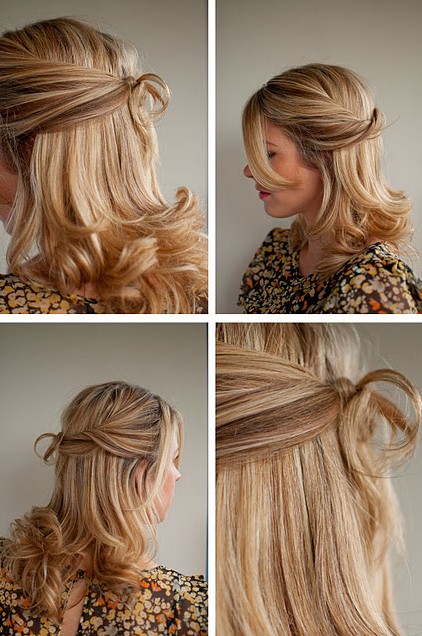 From an asymmetrical side parting a section of long, curved fringe drapes softly onto the face in a casual sweep of smooth, golden hair.  From each side, the hair was gathered up and loosely twisted into two very attractive, striped bands of golden and light brown hair around to the center back.
The multi-highlighted twisted sides are secured at the back with a fabulously innovative knot of hair, ending in pretty pin-curls to create a super back detail!
The rest of the hair falls casually around the shoulders in long layers, which are beautifully accentuated by the loose curls at the ends of each layer and lightly tousled for a relaxed look.
This fabulous style is a perfect example of how beautifully judged colour blending and contrasting, trendy twisting and imaginative details are creating completely fresh 21st century hairstyling!
Do you want to know how to do this half hairdo in details? Check it out here