Updated:
Vanessa Hudgens Medium Curly Hairstyle with Side Swept Bangs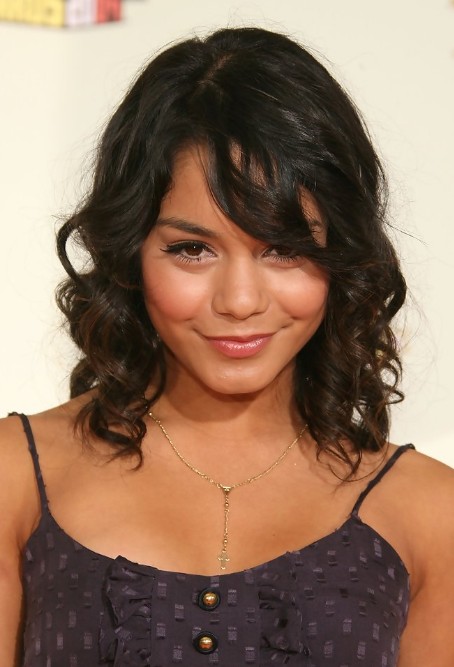 Here is a cute medium curly hair style with side swept bangs from Vanessa Hudgens, if you are going to cut your long hair a little shorter but don't want to sport the short cut, the medium legnth hair styles are good for you, and here is a style from Vanessa Hudgens, you may love this chic hair with bangs.
Medium curls accentuate the dark vibrancy of Vanessa Hudgens's overall windswept style. Bouncing lightly around the face, the medium curls lend a certain hint of playful abandon the curls can portray without too much fuss. To create a funkier look, the center parting can be used, as this will allow the hair to fall slightly drooping into a mass of complimenting curls framing the face. Dressing the hair up with shiny hair ornaments will further enhance the glamorous look for an evening out on the town. If the intended look is meant to, project cool and cozy, then medium curls are the best choice to make.