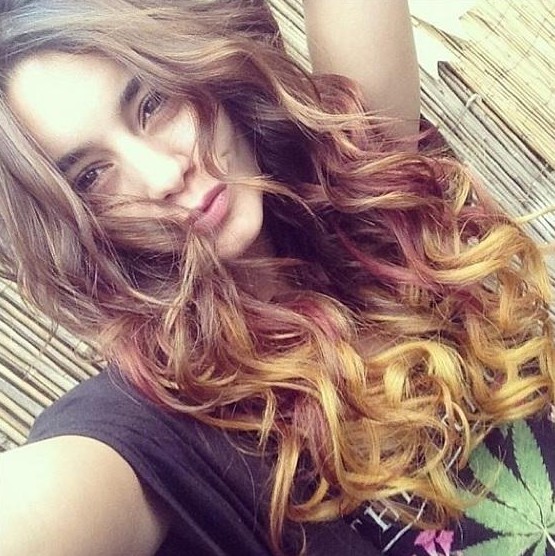 Sexy ombre hair trend: the Autumn Ombre!!!
Vanessa Hudgens rocks awesome autumnal tricolour hair. I guess the simple ombre Is so out of style for her, so she found out a new way of highlighting your hair and looking like a pumpkin for Halloween.
The ombre hair trend has been around for a while now, with the whole dark on top, light at the bottom lived-in look being worn by everyone from celebs, to high-street fashionistas.
Never one to shy away from a new trend or daring new look, which means that she is a source of inspiration for many a fashionista, including myself.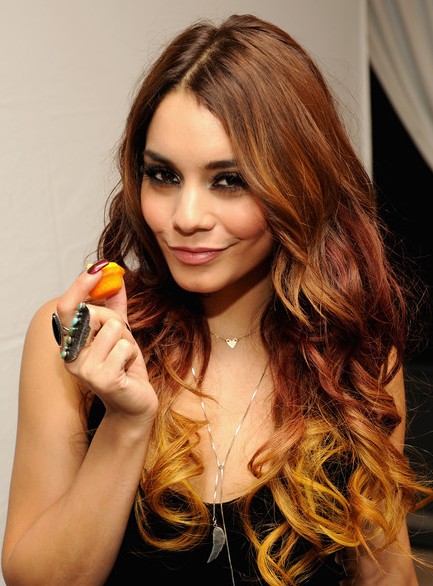 Being so stylish, Vanessa has long been a fan of the ombre hair trend that has been popular for the last year, but with her latest hair makeover she has taken the dip-dye to the next level. In a gorgeous warm colour palette, Vanessa has kept her hair rich chocolate brown at the roots, which is blended with a coppery red in the mid section, which is then blended into a honey blonde at the tips. Tri-colour perfection.
Vanessa has upped the ombre game by keeping her naturally dark brown colour through the roots, which she's blended into a deep crimson red colour through the mid-lengths, to add something a little different to her look. Do you love her new look?