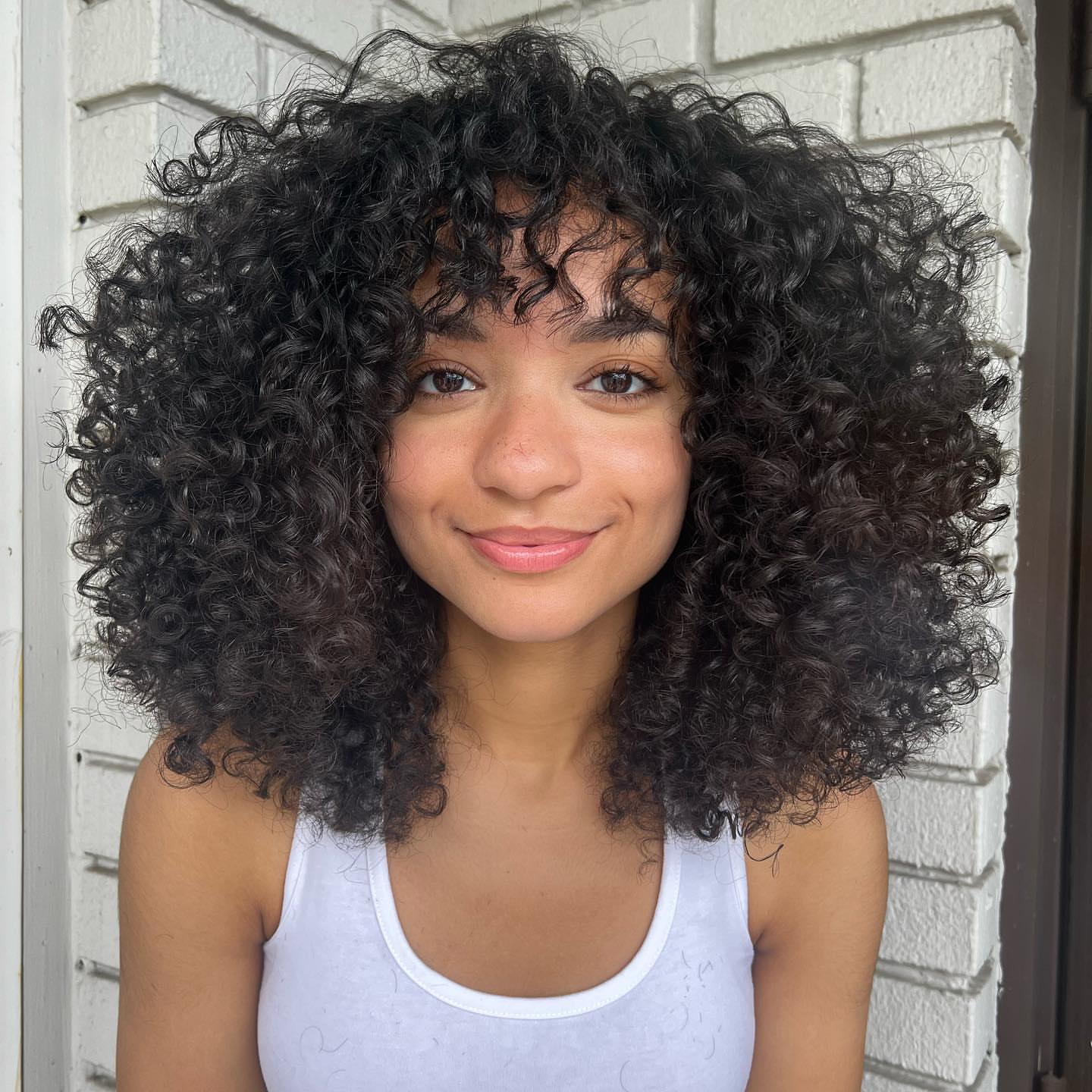 Curly hair is both a blessing and a challenge. While natural curls bring a unique flair and individuality to your appearance, they can also require specialized care and attention to look their best. That's where specialized haircut techniques like the Rezo Cut come into play. But what exactly is the rezo cut, and why has it become the curly hair community's latest buzzword?
What is the Rezo Cut?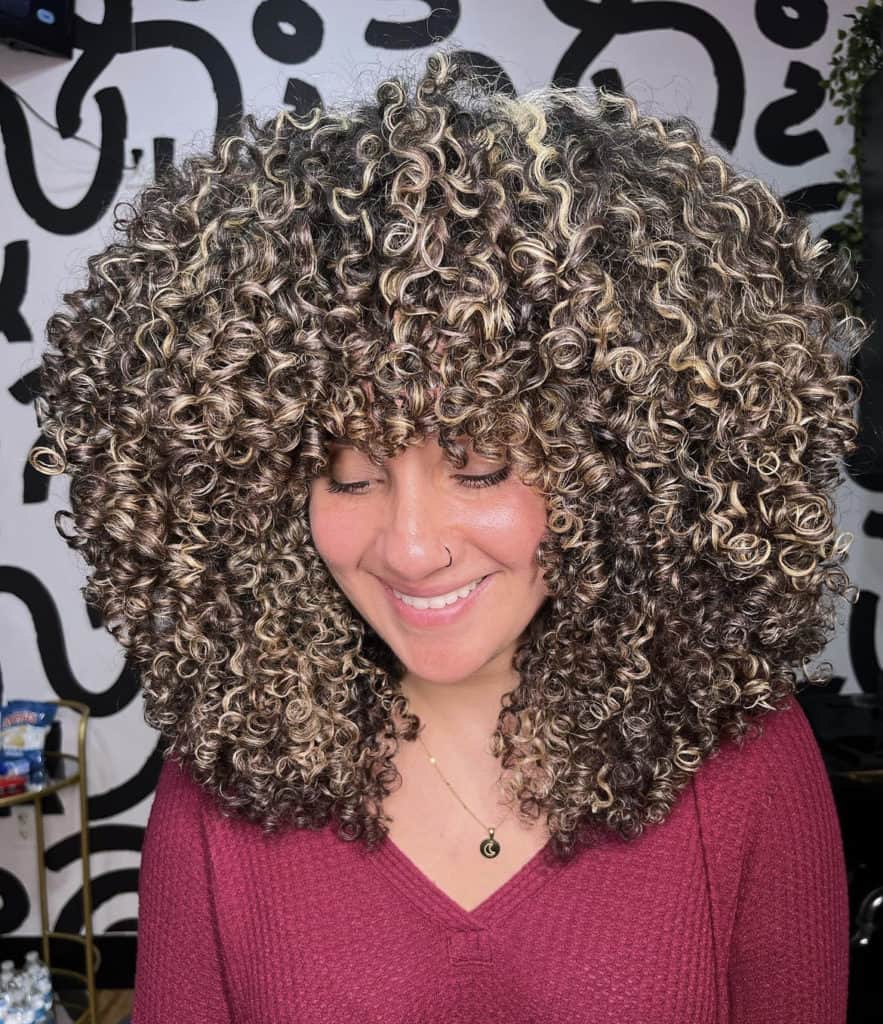 The Rëzo Cut stands as a unique hairstyling technique that prioritizes meticulous precision cutting, with the ultimate goal of crafting effortlessly natural layers. Created by Nubia Suarez, a master stylist with over 30 years of experience in the hair industry, the Rezo Cut aims to give curly-haired individuals a tailored haircut that promotes balanced volume, health, and curl definition. This cut focuses on even weight distribution around your head, which enhances your curls without sacrificing length.
Unlike traditional haircuts that are often performed on wet hair, the Rezo Cut is executed on dry hair to better understand how each curl will fall naturally. Suarez's philosophy emphasizes respecting the "integrity" of each curl, ensuring they spring back to life, revitalized and more defined than ever.
Why Choose a Rezo Cut?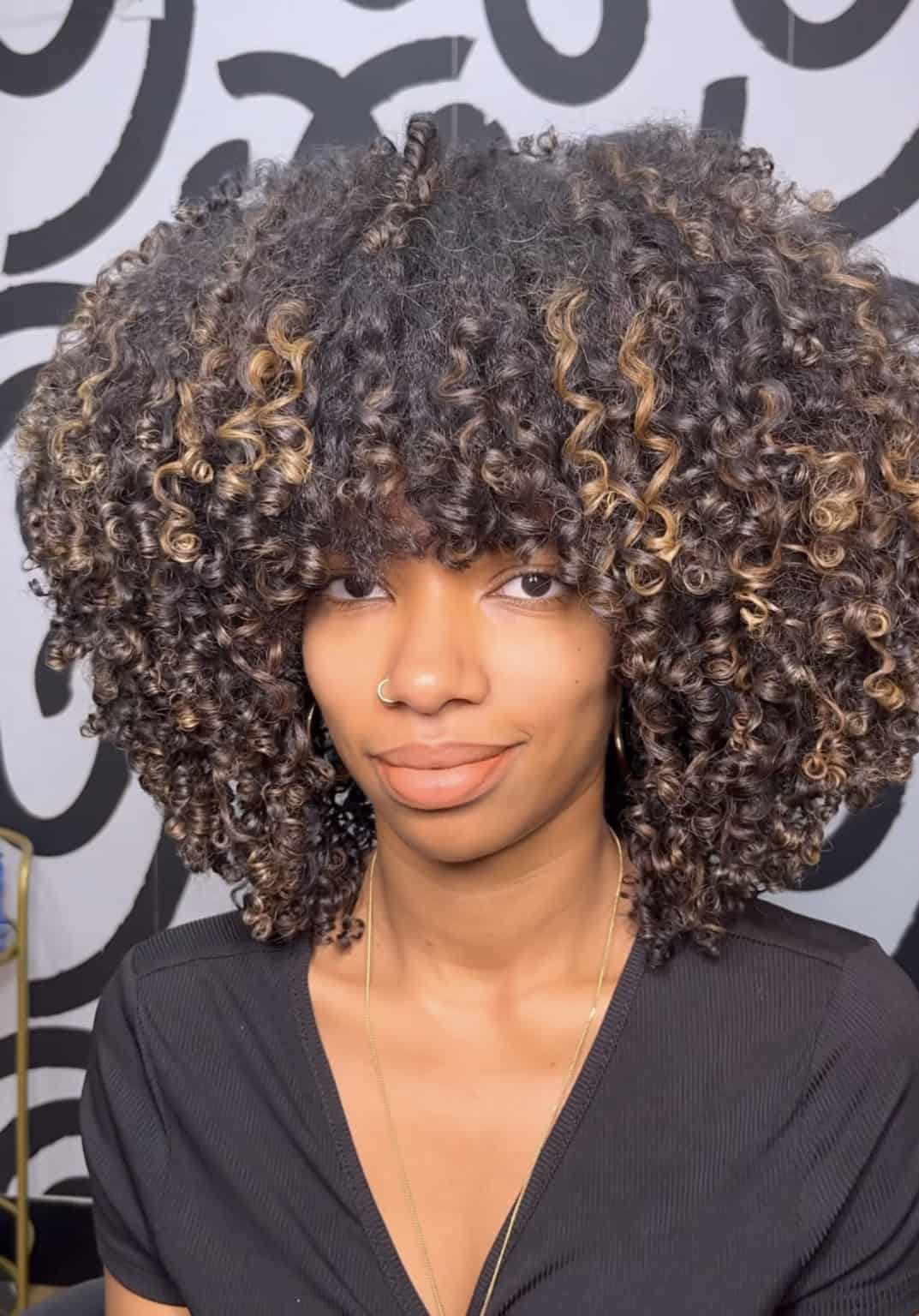 The Rezo Cut is highly recommended for people with naturally curly hair who desire more defined curls, volume, and shape. It is particularly effective for those who find their curls clumping together or appearing uneven, as the cut focuses on defining each individual curl.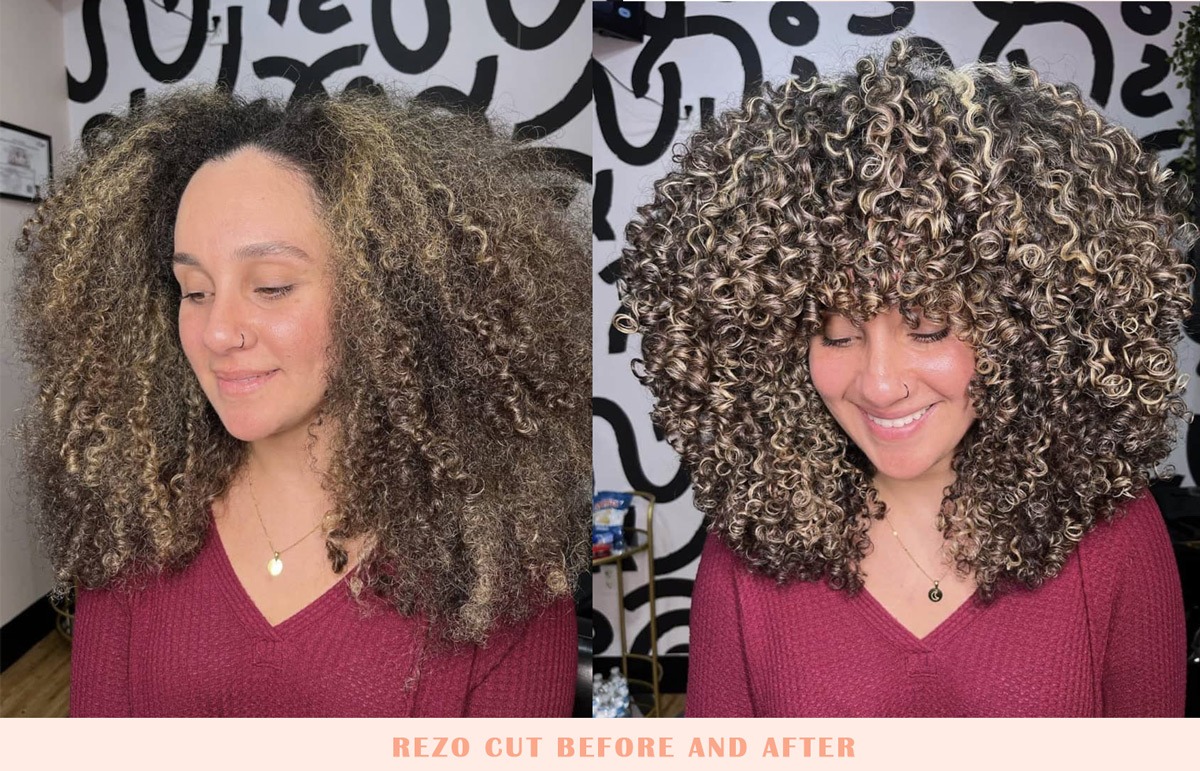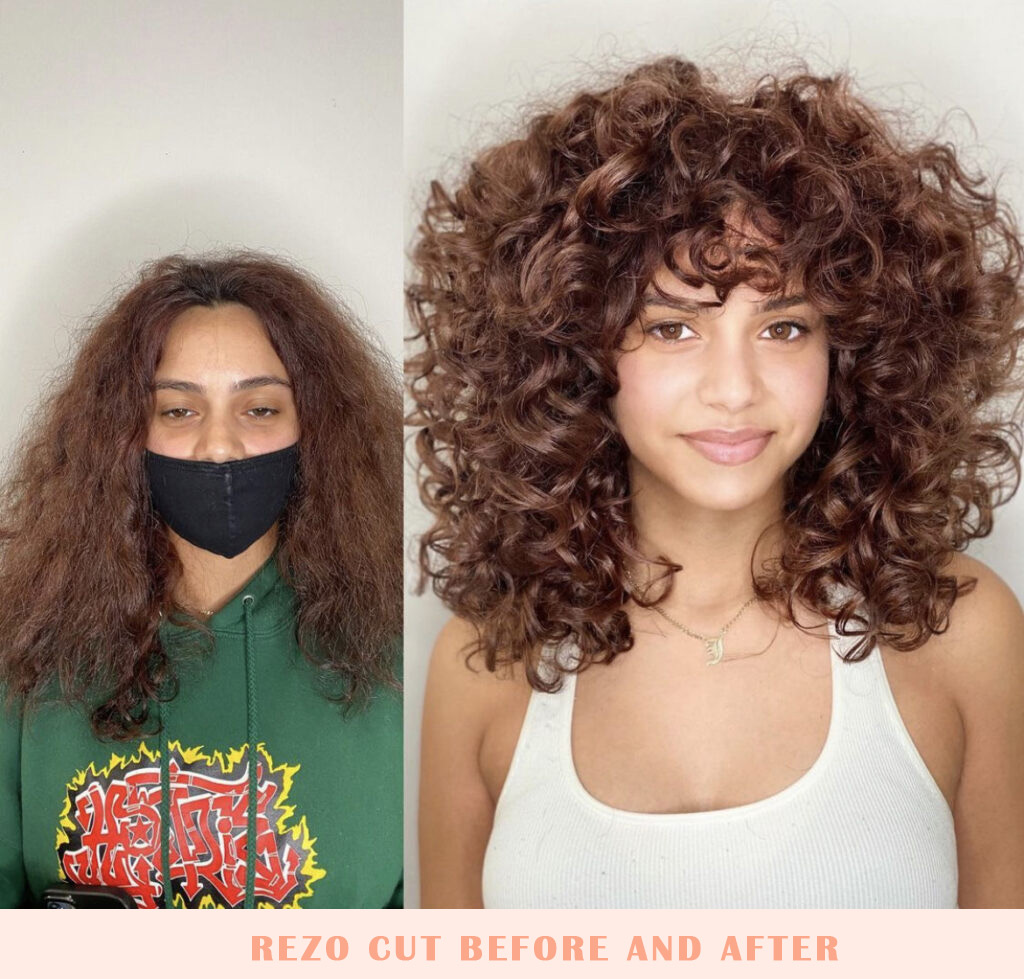 Celebrity Influence
Celebrities like Zendaya and Tracee Ellis Ross, known for their iconic curls, have made public statements about the importance of personalized curly haircuts. Though not explicitly endorsing the Rezo Cut, their embrace of unique techniques validates the need for specialized care for curly hair.
Stylists Weigh In
"Curly hair is not a trend; it's a lifestyle," says renowned stylist Cassandra Wright. Though not everyone has access to celebrity stylists, the Rezo Cut offers a way to enjoy high-quality curl care at local salons trained in the technique.
20 Rezo Cut Curly Hair Ideas
Before taking the plunge, check out these inspiring Rezo Cut curly hair ideas:
1. Voluminous Bob Rezo Cut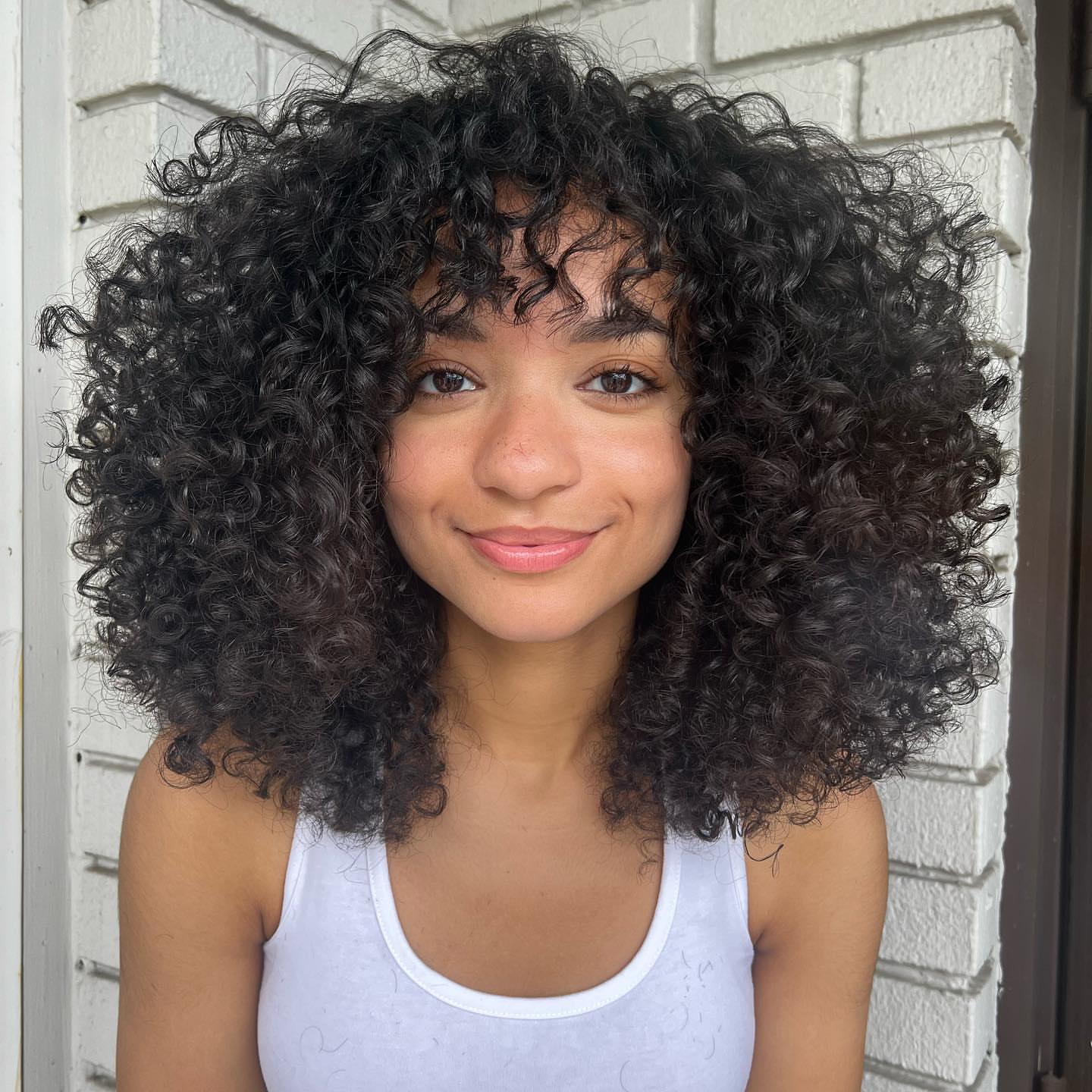 Picture a bob cut—a classic, right? Now, imagine adding luscious curls to the mix. Mind blown? Welcome to the Bob Rezo Cut! It's a sultry twist on a classic hairstyle, where those straight lines meet glorious curls. So, if you're wondering whether you can rock a bob and keep those curls, this cut answers with a resounding "Yes, darling!"
2. Short Rezo Cut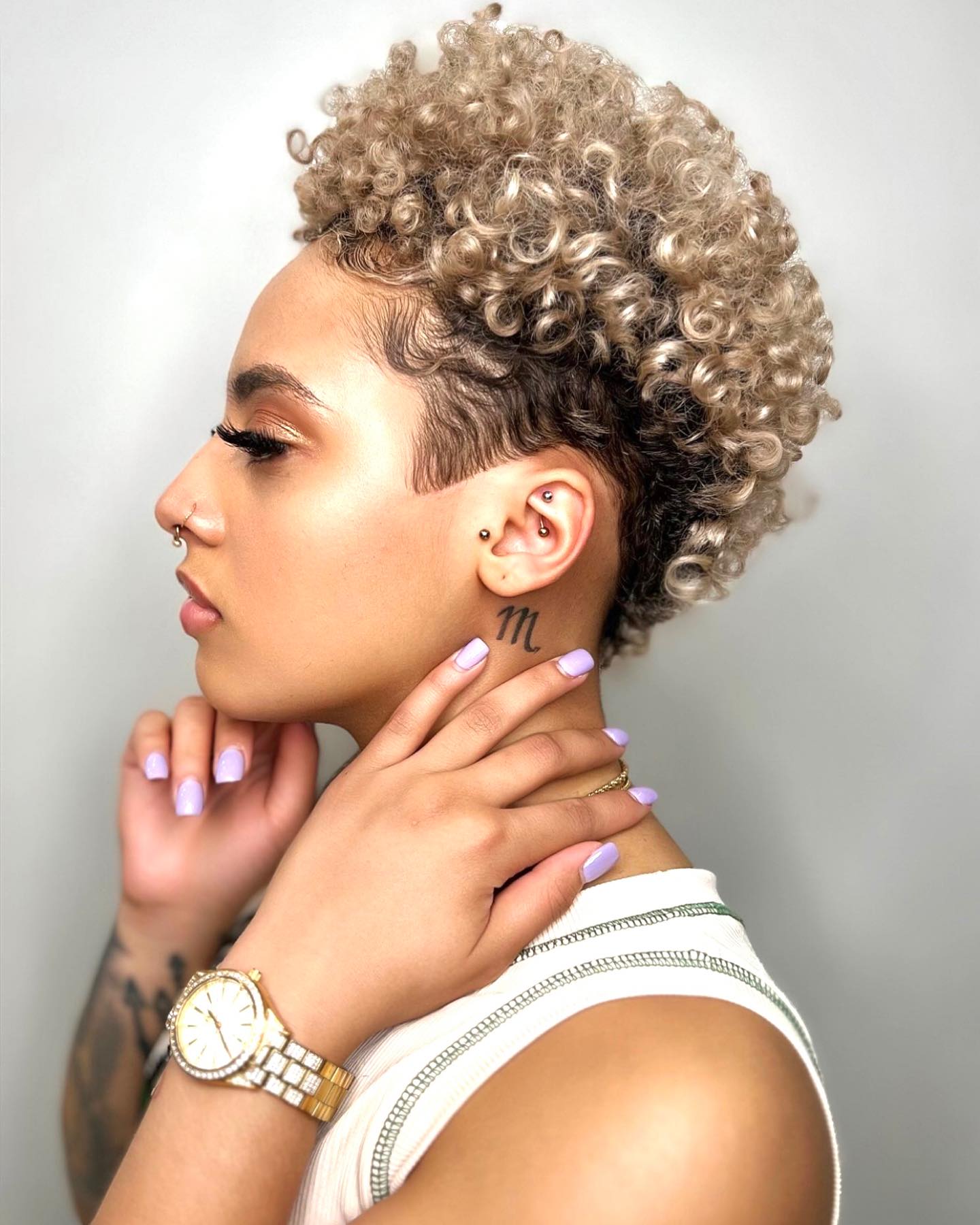 Ideal for those who love the pixie look but also want to show off their curls.
Hey, pixie lovers who also cherish their curls—this one's for you! Imagine a marriage between the chic simplicity of a pixie cut and the wild beauty of curly hair. With a short Rezo Cut, you can flaunt your tight coils or looser waves without surrendering to a traditional short 'do. It's like eating your cake and having it too, but for your hair!
3. Asymmetrical Rezo Cut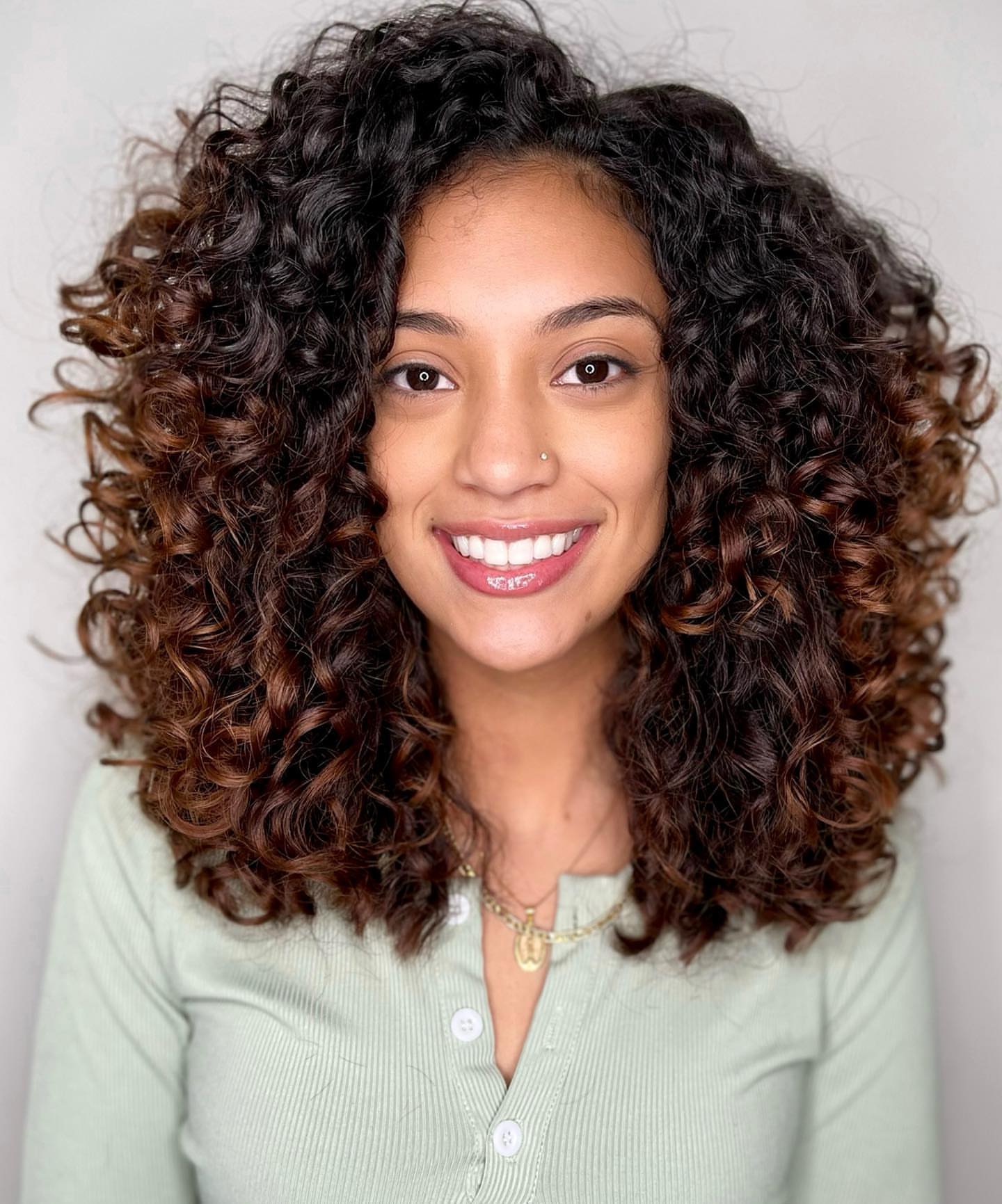 Perfect for an edgier appearance. Who says symmetry is everything? If you're all about that edgy, avant-garde style, let me introduce you to the Asymmetrical Rezo Cut. This look gives you that cutting-edge asymmetry, making you a walking piece of modern art. It's the hairstyle that says, "I don't follow the rules—I make them."
4. Layered Rezo Cut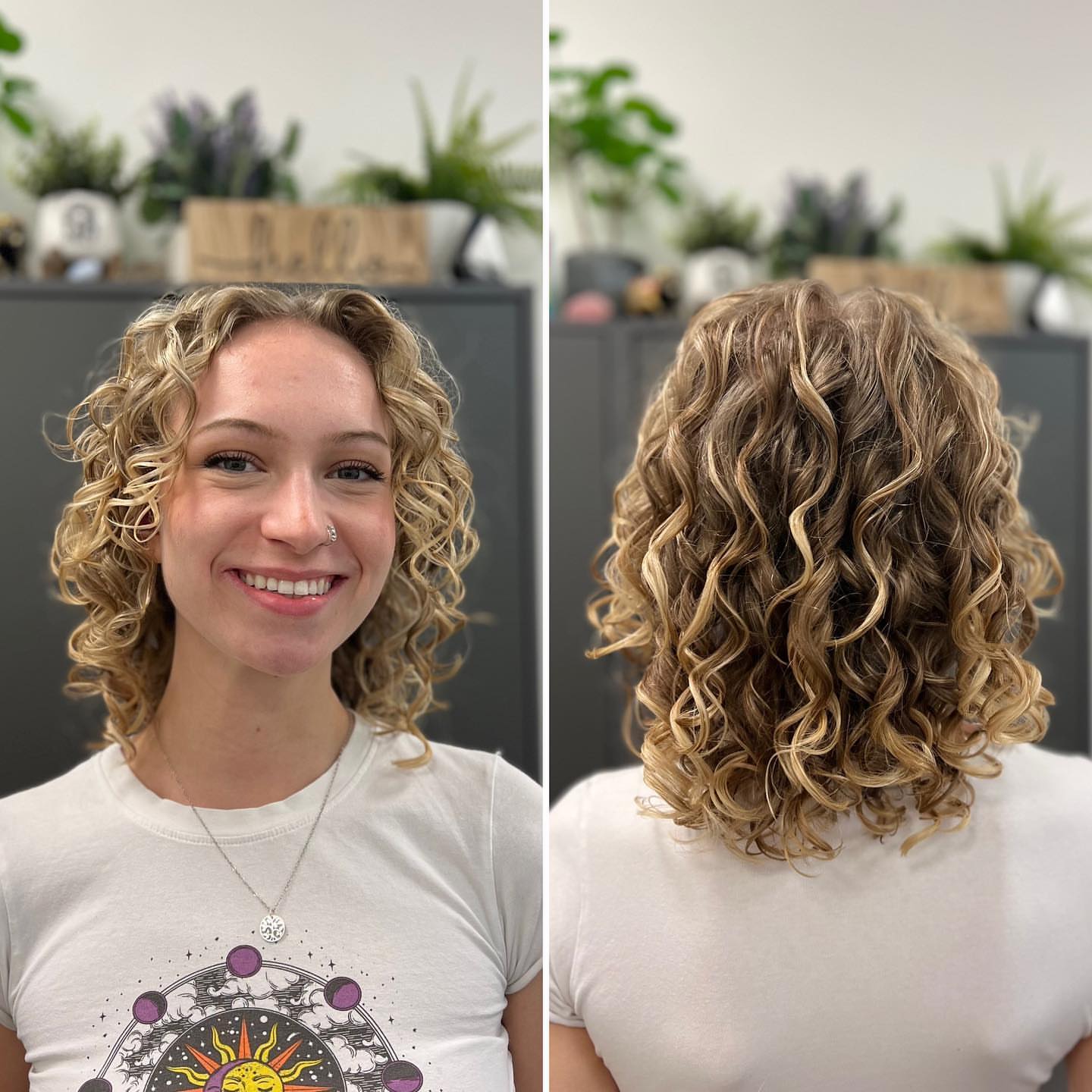 Layers help enhance the curl pattern, making it bouncier. Ah, layers, the unsung heroes of the hairstyling world. When added to a Rezo Cut, layers elevate your natural curl pattern to celestial heights. The result? Curls so bouncy they could practically leap off your head. It's like turning the volume knob on your hair up to 11!
5. Blonde Rezo Cut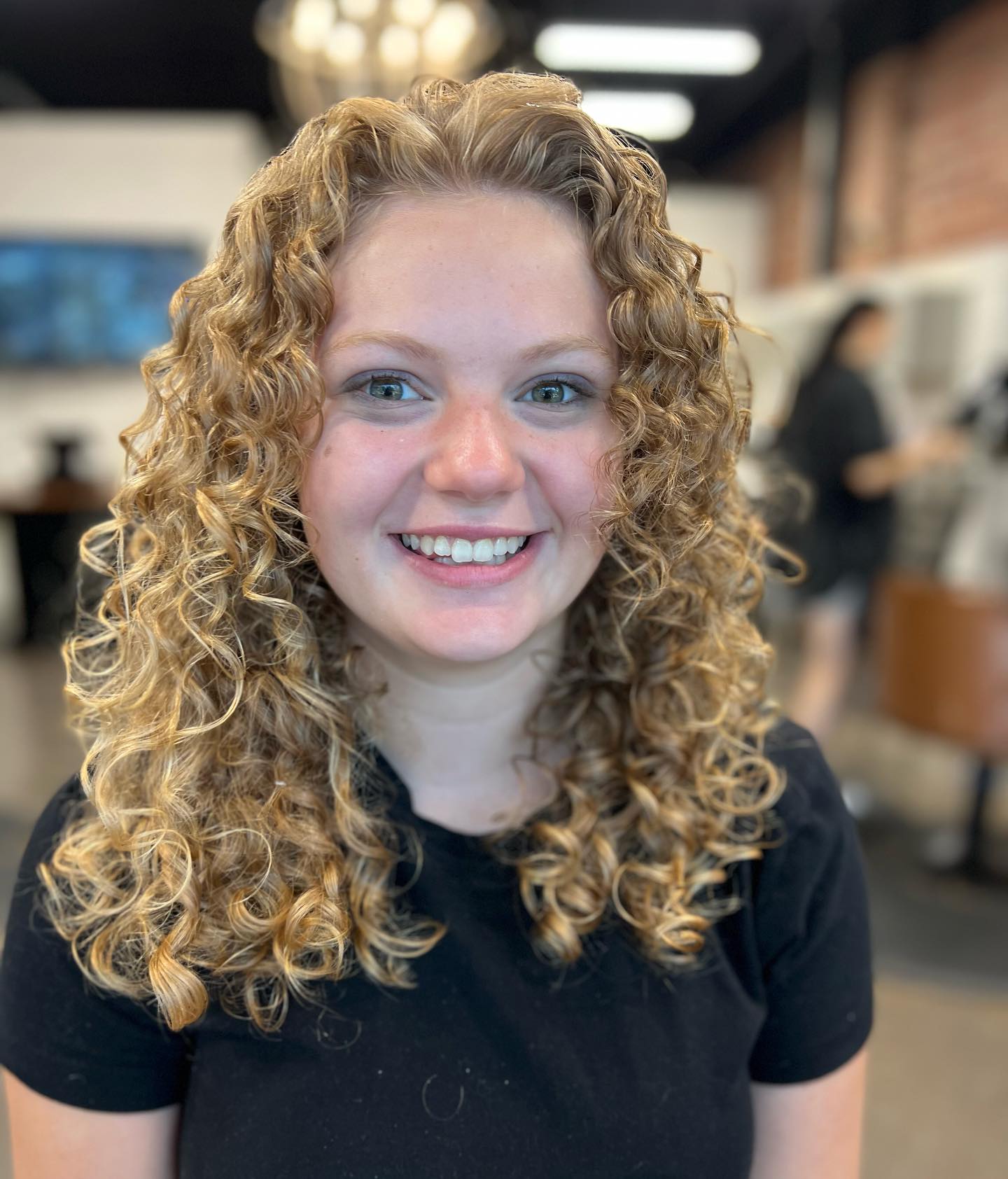 Blonde curls shine exceptionally well with this cut. Blondes have more fun, they say. But blonde curls with a Rezo Cut? That's a whole new level of fabulous! This cut brings out the vibrancy in blonde shades, making each curl look like a swirl of spun gold. It's the Midas touch for your curls, no alchemy needed!
6. Side-Part Rezo Cut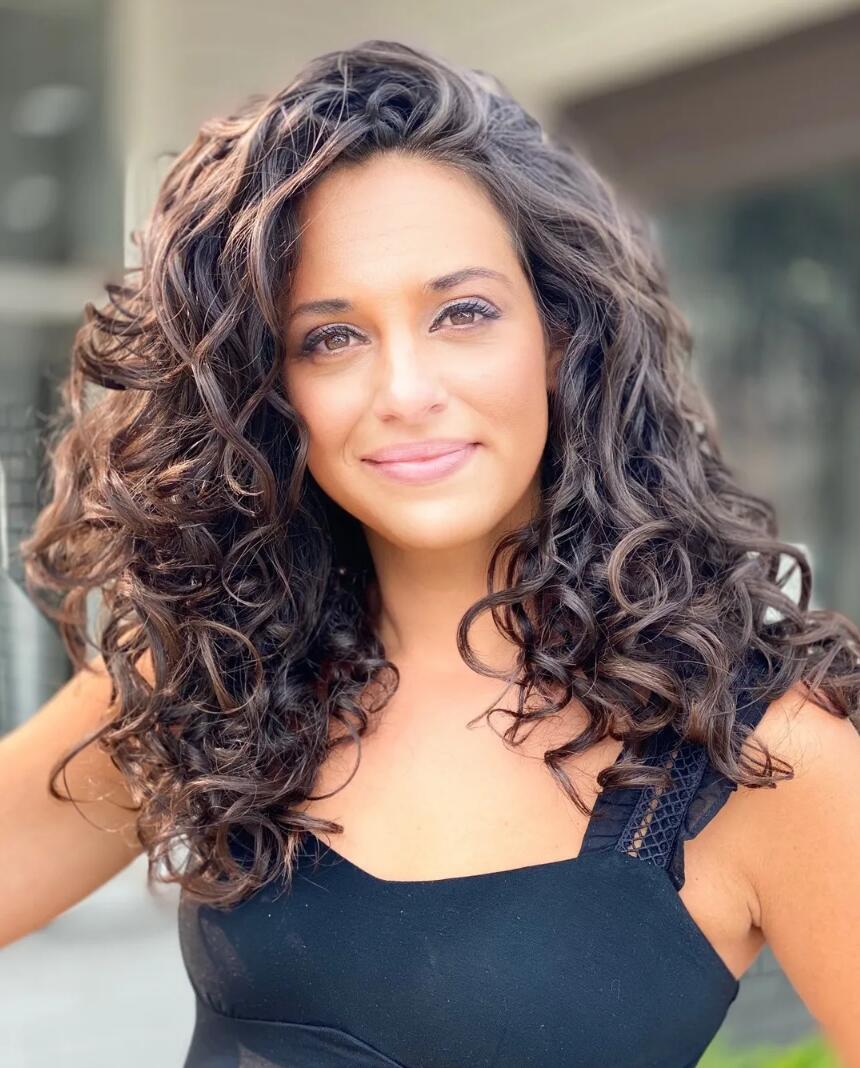 The cut works well with a side part, adding a romantic flair. Take a dollop of vintage, a sprinkle of modern chic, and what do you get? The Side-Part Rezo Cut. With a side part, this cut effortlessly transforms your look into something that whispers "timeless romance." Your curls will practically write love letters to everyone you pass by.
7. Pastel Rezo Cut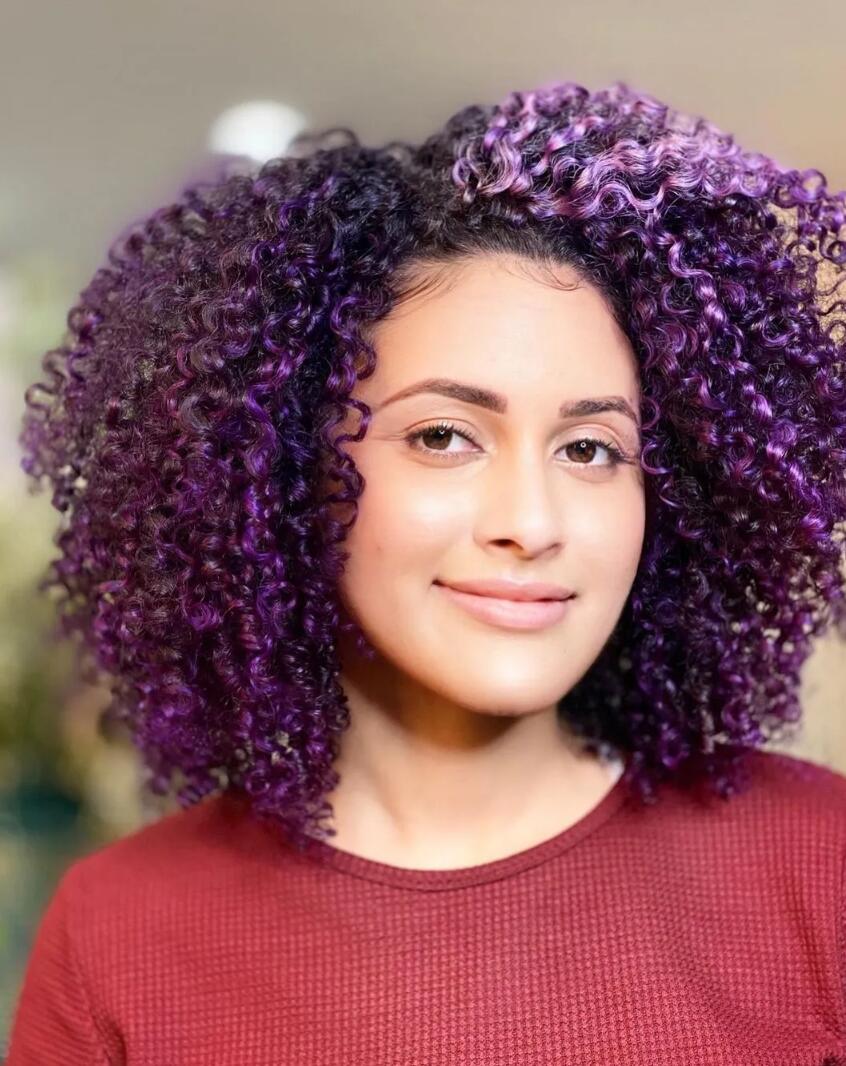 Imagine your curls in a lovely shade of pastel. Black and purple, a sultry yet mystical combo like a midnight sky touched by a cosmic paintbrush. Imagine this dreamy fusion saturating your curls. That's the Pastel Rezo Cut for you! It's where the imaginative world of unicorn dreams meets the sophisticated realm of fashion-forward hairstyling.
8. Rezo Cut with Undercut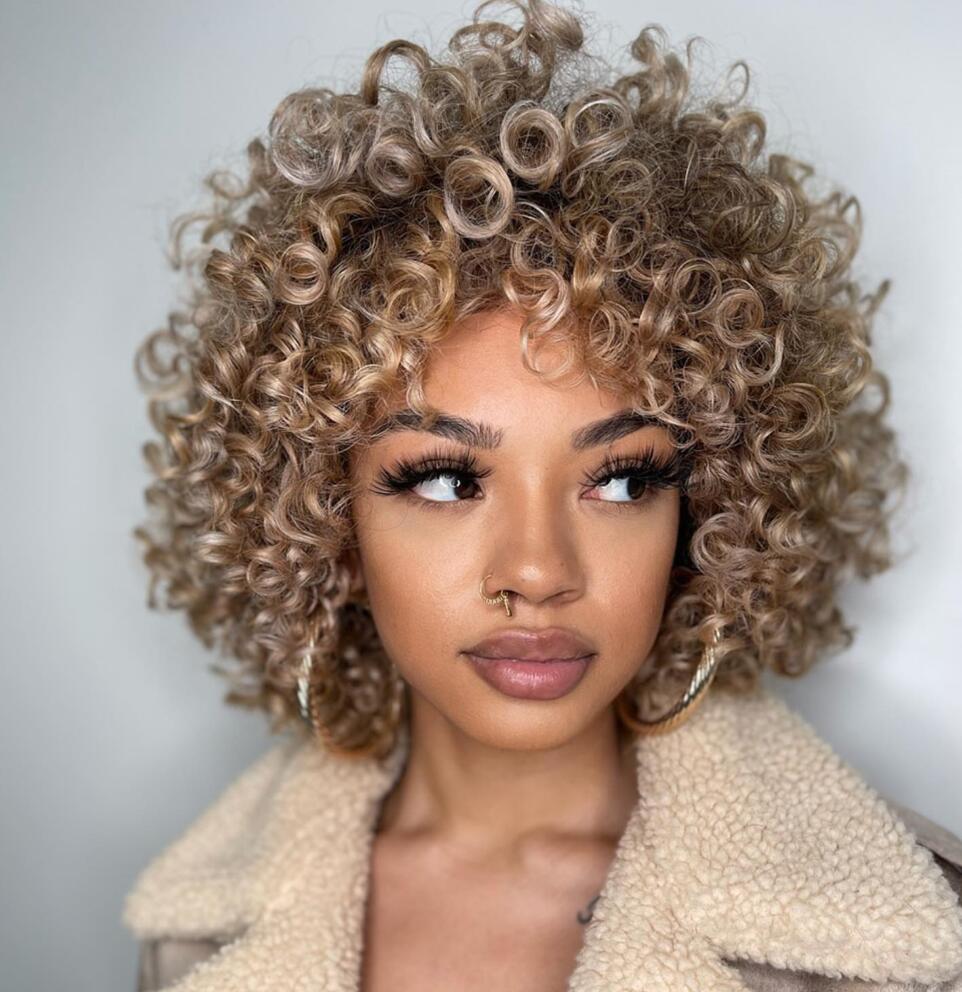 It's like the Rezo Cut donned a leather jacket and hopped on a motorcycle. For those with a daring streak, adding an undercut to the Rezo Cut is a clarion call to your wild side. Forget mild and meek; this style is for people who walk into a room and command attention.
9. Classic Rezo Cut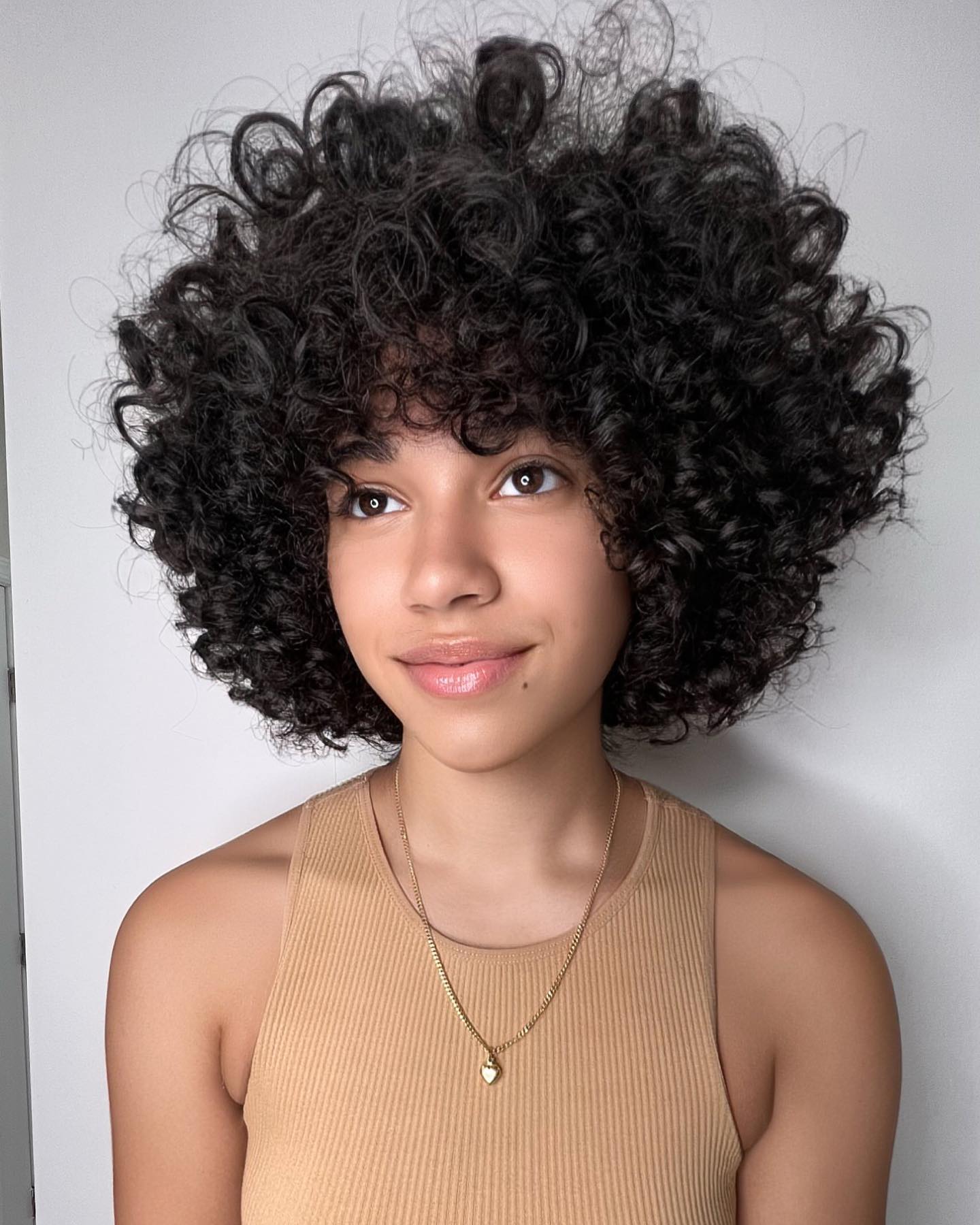 The original, and for many, the best.
The Classic Rezo Cut is where it all began—the holy grail of curly haircuts. If you're a purist at heart and want your curls to feel like they've stepped straight out of a curl Bible, stick to the original. It's the Mona Lisa of haircuts: imitated but never duplicated.
10. Rezo Cut for Wavy Hair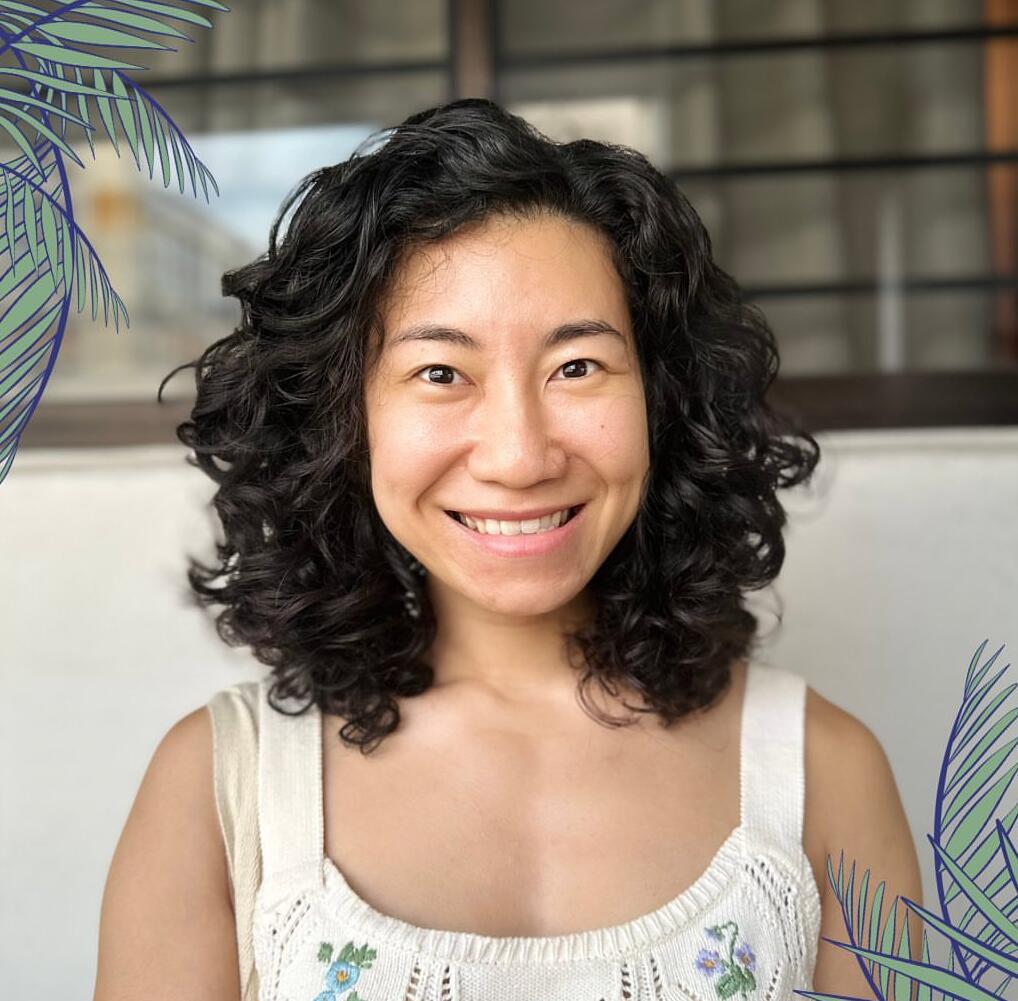 Yes, wavy hair can also benefit from a Rezo Cut. Whoever said the Rezo Cut is only for curly girls needs a reality check. It's 2023, people! Wavy hair can absolutely get in on the Rezo Cut action. Not only does this cut amplify the flow of your waves, but it also ushers in a certain "je ne sais quoi" to your look that only wavy hair can. It's the Rezo Cut's friendly wave to, well, waves!
11. Rezo Cut for Coily Hair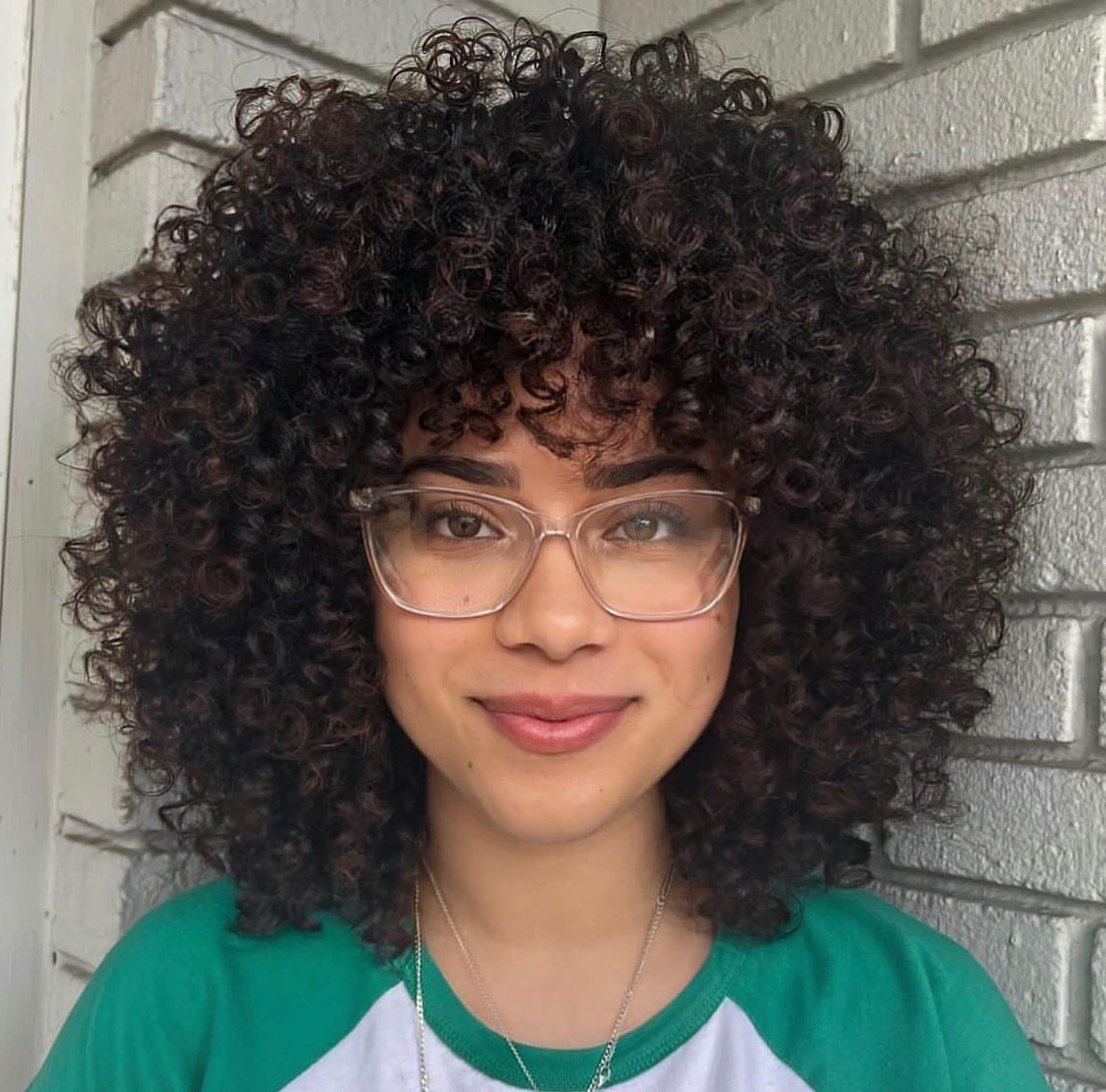 Experience the volume like never before.
Ever wished your coily hair could belt out a soulful ballad? The Rezo Cut for coily hair is your crowning glory's very own standing ovation. The cut not only frames your face but gives each coil the space to breathe and be free. It's like each coil is singing, "I Was Here," and the volume, my friends, is simply incomparable.
12. Rezo Cut with Lowlights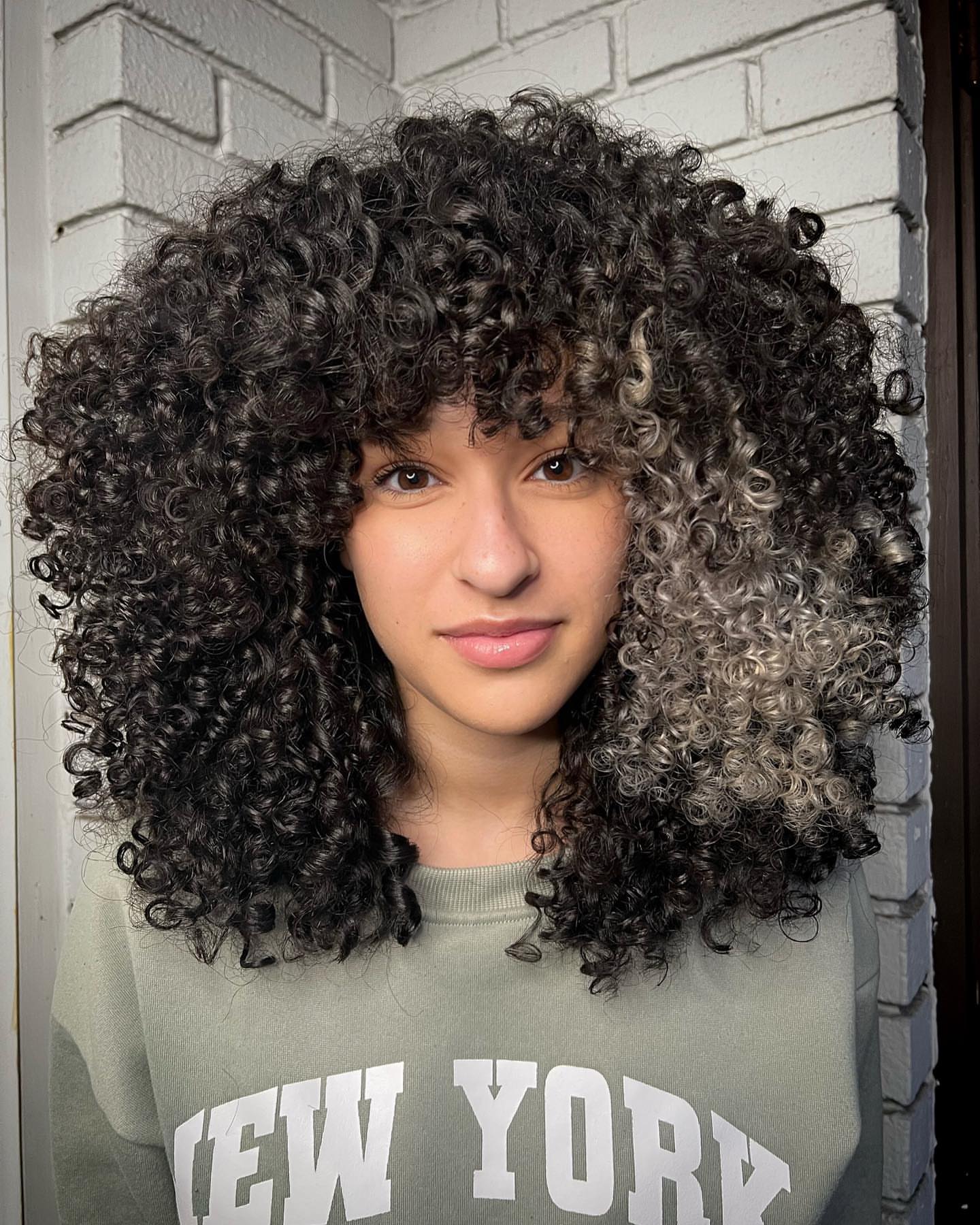 So you like drama, but in your hair, not in your life? Say hello to the Rezo Cut with lowlights. These darker hues bring depth and mystery to your hair, like a novel you can't put down. Every twist and turn in your curl suddenly has more intrigue, more edge, more…you.
13. Rezo Cut with Highlights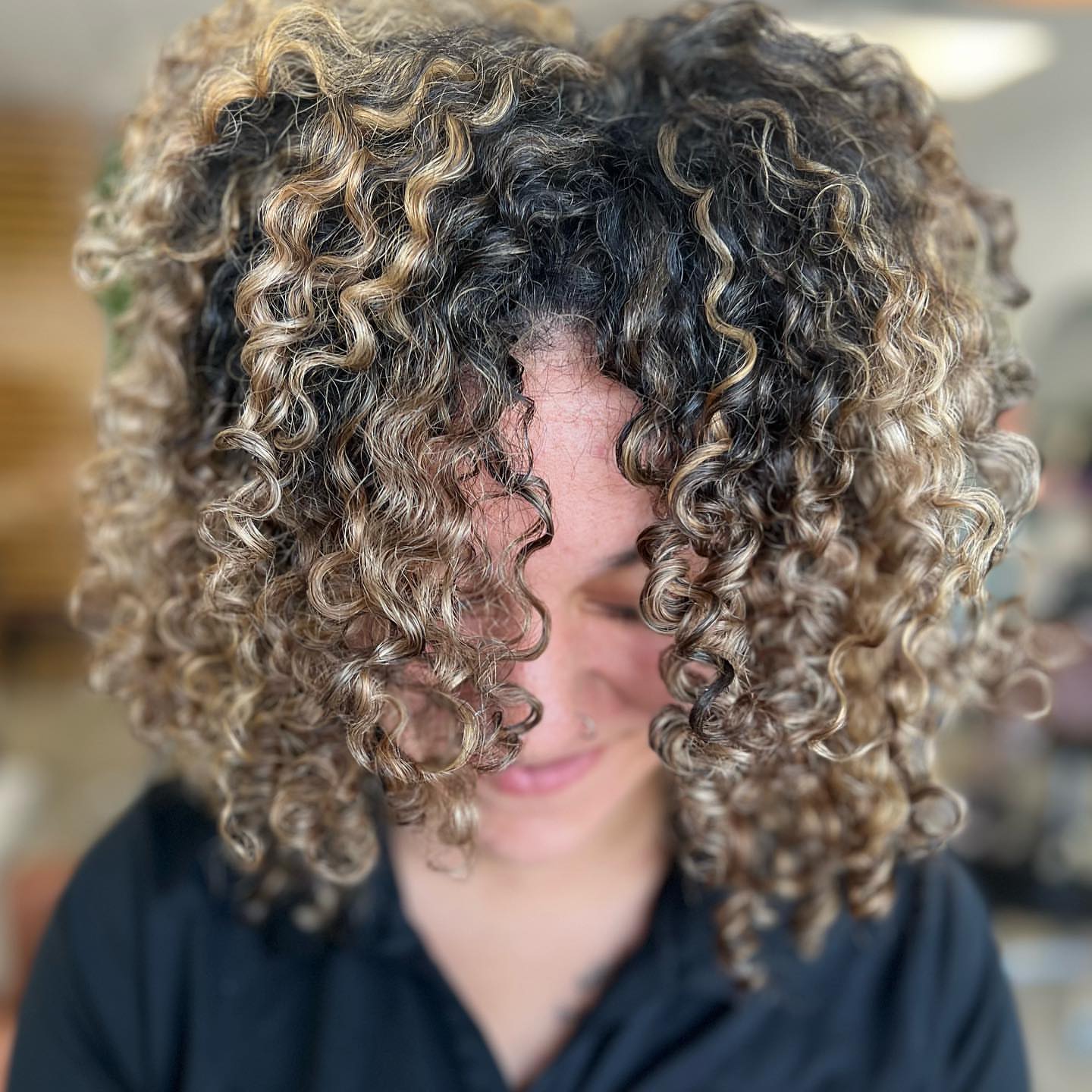 Imagine your curls under the warm glow of a spotlight, each one shimmering as it takes a turn on the catwalk. That's the magic of a Rezo Cut sprinkled with highlights. It draws eyes directly to your curls, making each one a miniature star in your personal hair galaxy.
14. Copper Curly Rezo Cut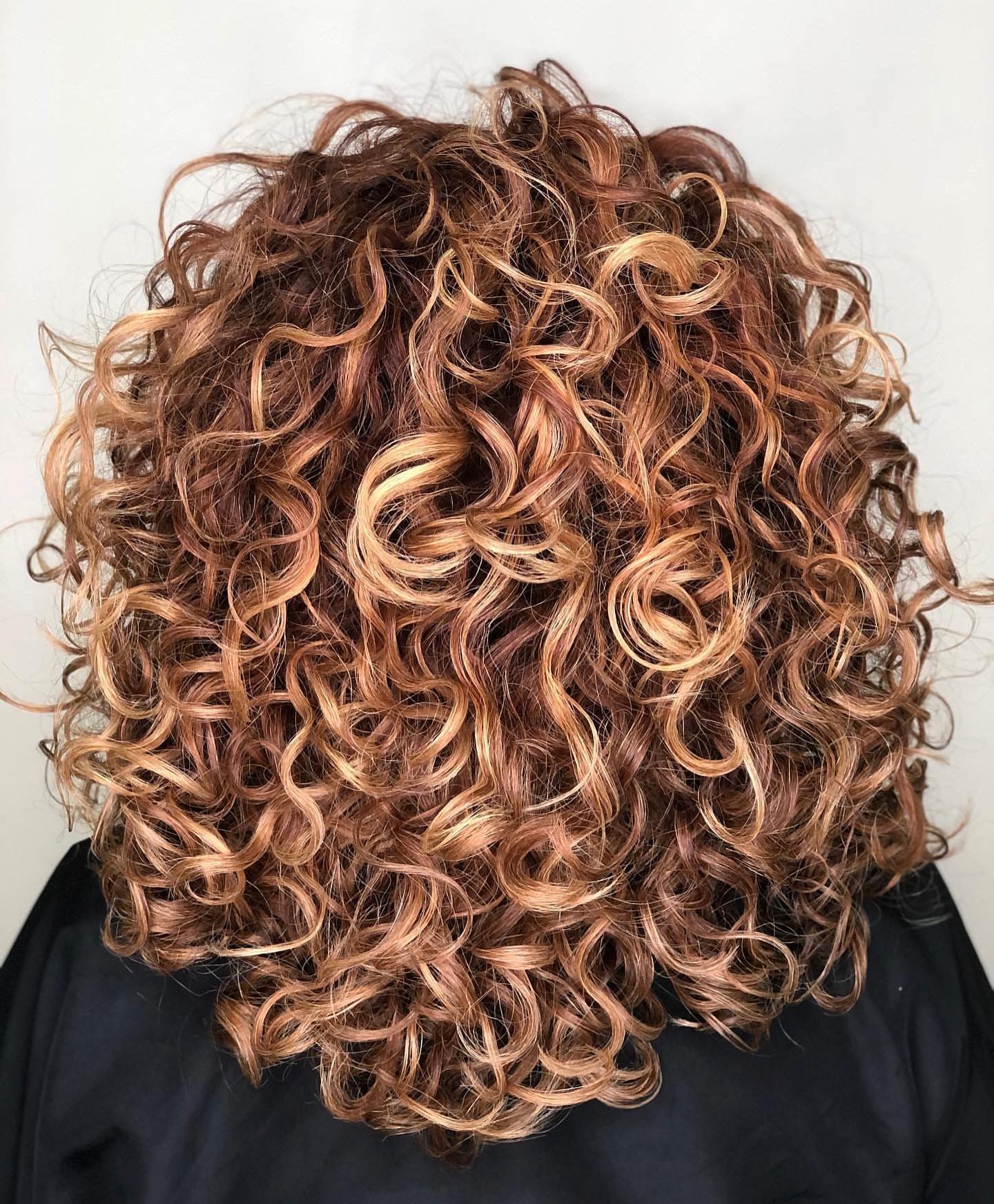 Imagine walking into a room and your hair does all the talking. The Copper Curly Rezo Cut is not just a style; it's a declaration of self. Copper hues catch the light in a way that's purely electric, turning your curls into a live wire of modern sophistication. For women who aim to turn heads while staying elegantly ahead of the curve.
15. Beachy Rezo Cut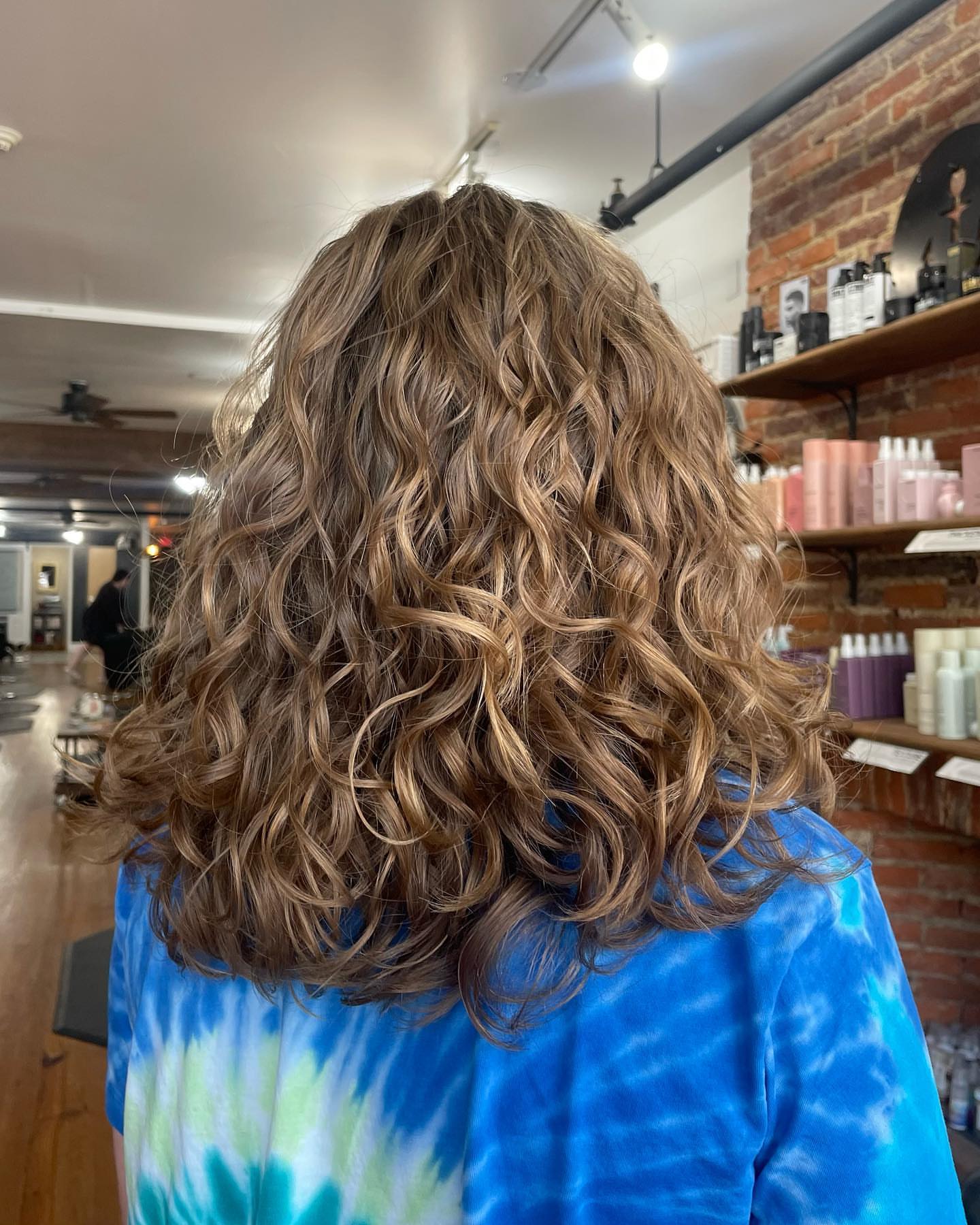 You don't need to wait for summer to capture that "just-back-from-the-beach" look. With the Beachy Rezo Cut, every day is a beach day for your curls. Think of it as surfing on land, where your curls ride an endless wave of casual, sun-kissed coolness. Just don't forget the sunscreen!
16. Medium Length Rezo Cut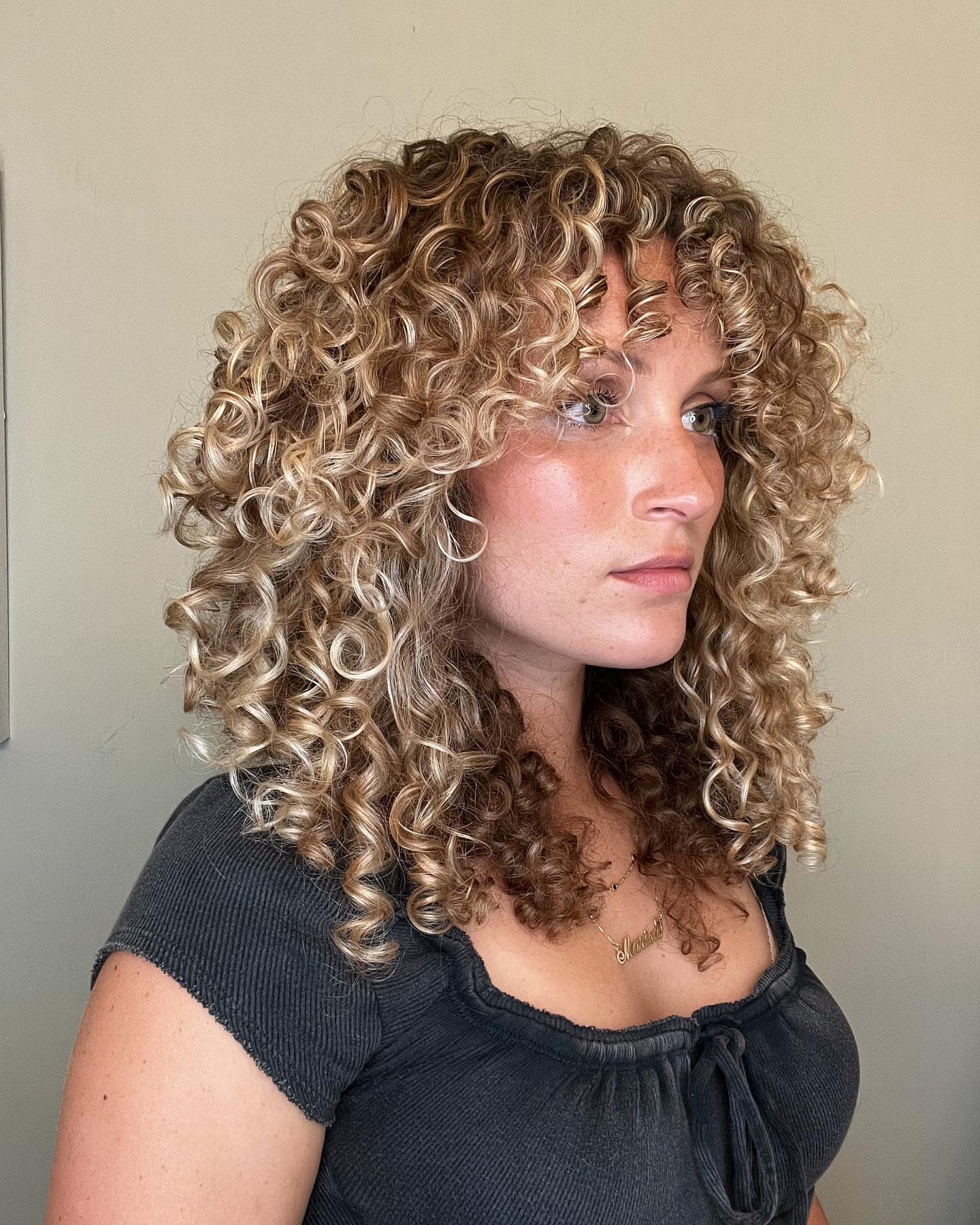 If the cascading waterfalls of Bali ever decided to take human form, they'd look like a medium-length Rezo Cut. Your curls will elegantly tumble down to your shoulders, each layer adding depth and dynamic shape. You're not just sporting a hairstyle; you're wearing a natural wonder.
17. Green Rezo Cut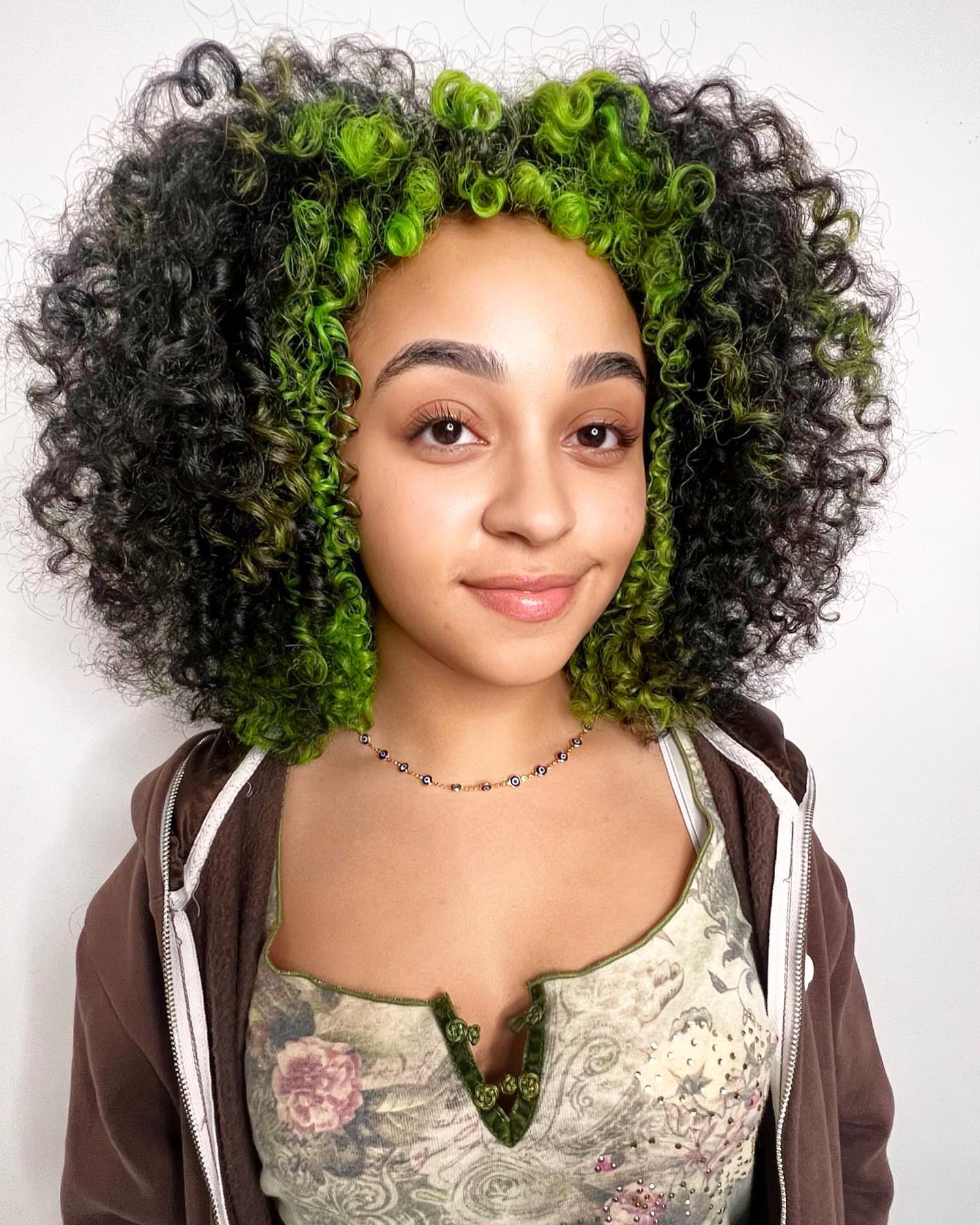 Picture this: your hair is a moonlit forest, dark and mysterious. But encircling your head is a halo of vibrant green. The contrast is striking—turning heads, catching eyes, and begging the question, "Who is that ethereal creature?" That's the magic of the Green Rezo Cut; it's like wearing a crown crafted by Mother Nature herself.
18. Short black curly Rezo cut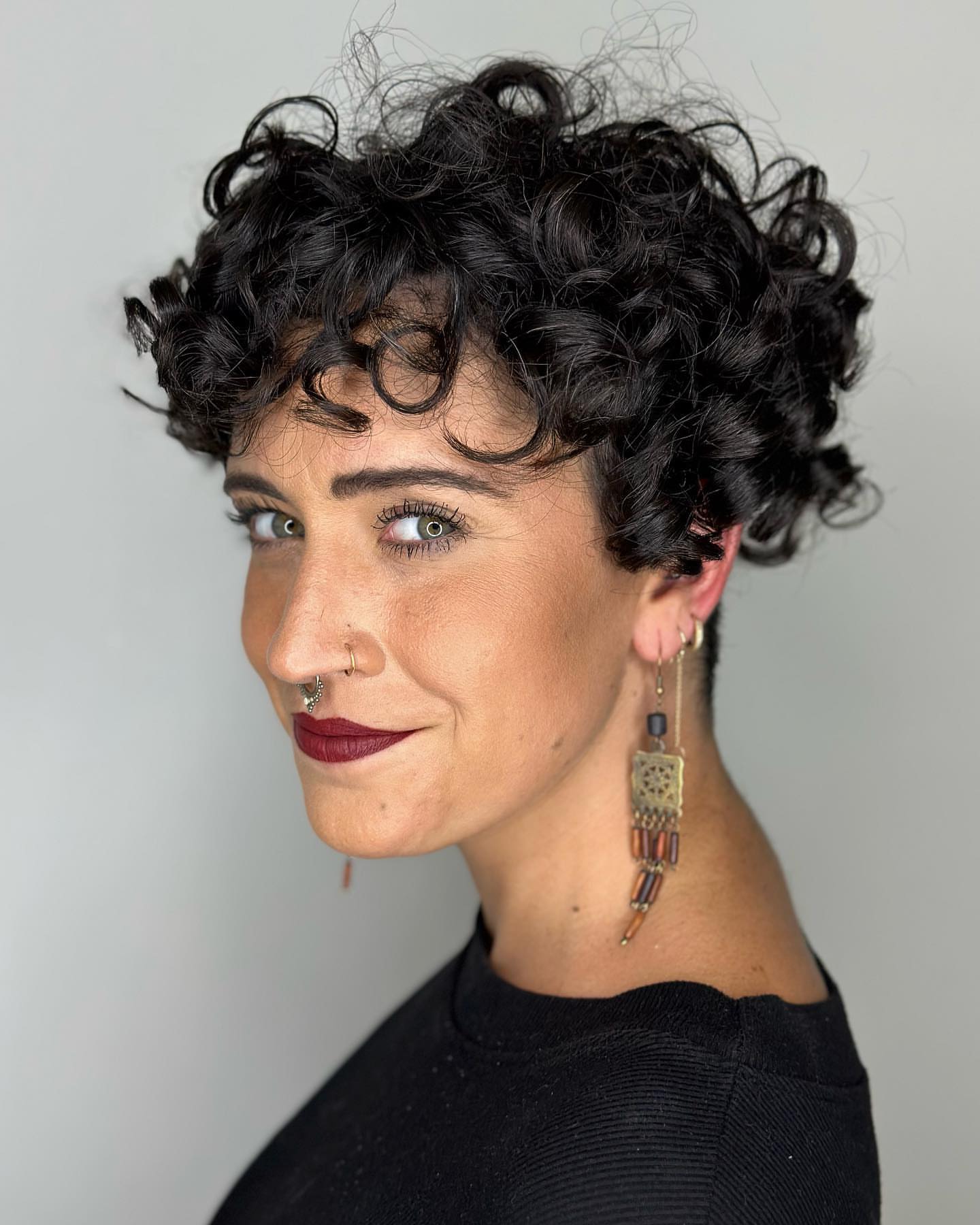 Some messes aren't meant to be cleaned up; they're meant to be admired. Think of a short black curly Rezo haircut as your beautiful chaos. Its pixie-like frame evokes a sense of playful messiness, ensuring that your curls never lose their youthful, free-spirited vibe.
19. Medium Wavy Rezo Cut with Glasses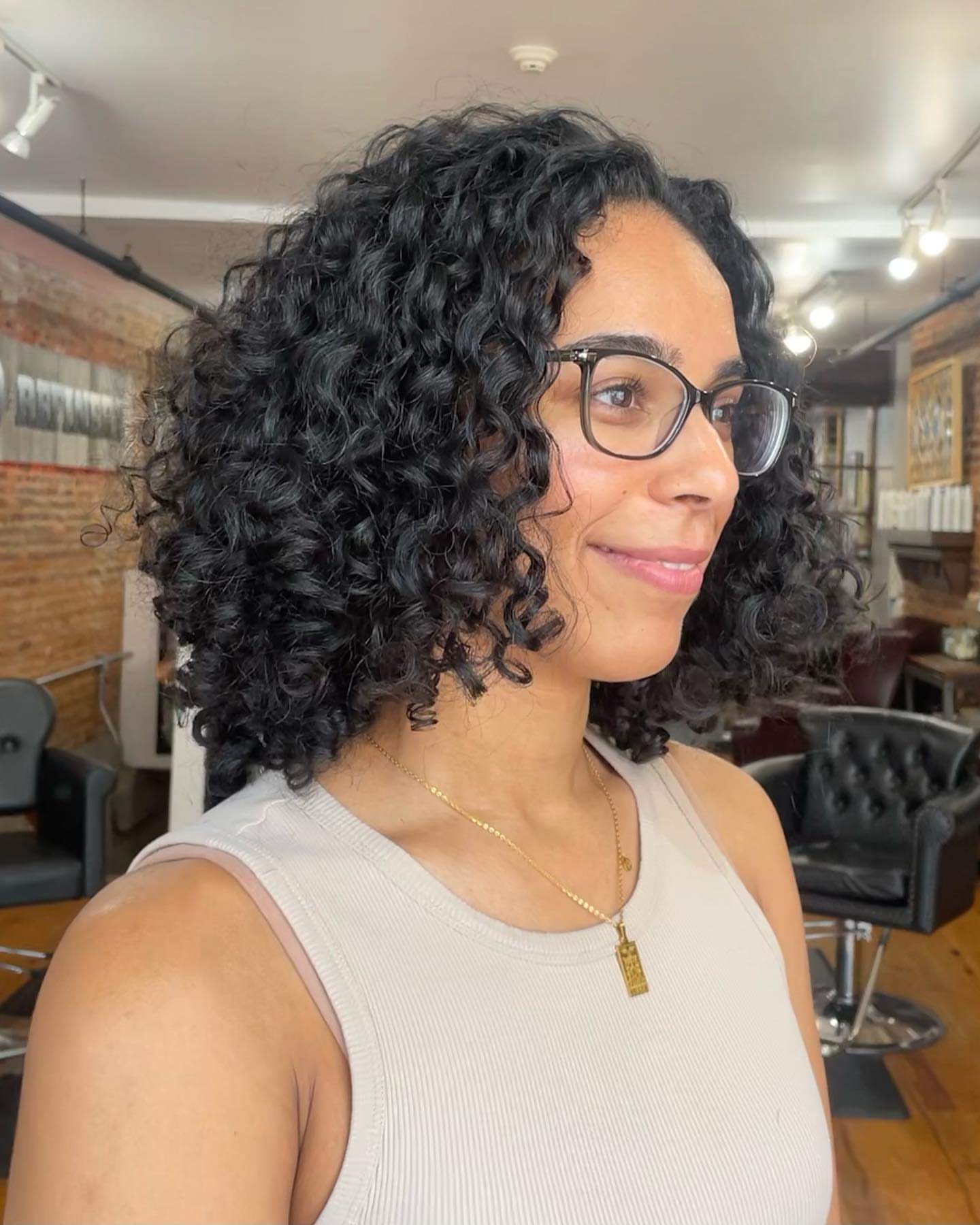 Who says bookish can't be sexy? A Rezo Cut combined with a chic pair of glasses transforms you into the quintessential modern woman—smart, stylish, and ever-so-slightly mysterious. Your curls frame your face like quotations, making everything you say seem extra noteworthy.
20. Balayage Curly Rezo Cut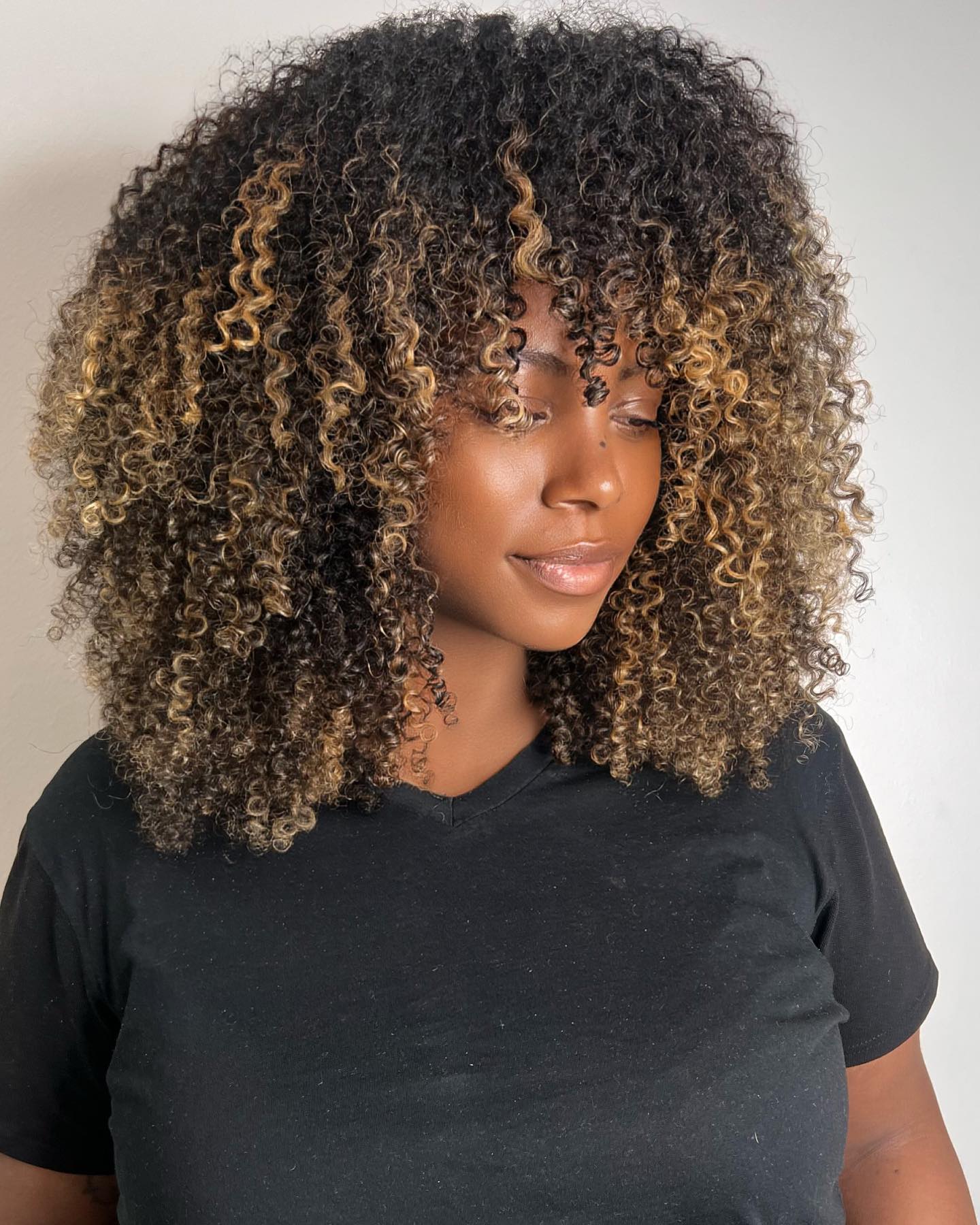 Your hair isn't just one note; it's an entire symphony. The Balayage Rezo Cut is the conductor, bringing together harmonious hues of black, blonde, and brown. Each curl catches the light differently, creating an ensemble of color that's as rich and complex as you are.
Tips for Maintaining Your Rezo Cut
Products Matter: Use sulfate-free shampoos and conditioners.
Regular Trims: Every 4–6 weeks to maintain shape.
Deep Condition: Weekly deep conditioning keeps curls happy.
Drying Techniques: Air dry or use a diffuser for best results.
TikTok Tutorials: For styling ideas and product recommendations, TikTok is awash with great tips for Rezo Cut maintenance.
Frequently Asked Questions
Who invented the Rezo Cut?
The Rezo Cut was invented by Nubia Suarez, a renowned hairstylist specializing in curly hair.
How much is a Rezo Cut?
The cost of a Rezo Cut can vary depending on the salon and the stylist's experience, but prices generally range from $100 to $300.
How long does a Rezo Cut take?
A Rezo Cut typically takes about 1 to 2 hours, though it could take longer if additional treatments like coloring are involved.
Can wavy hair get a Rezo Cut?
Yes, wavy hair can benefit from a Rezo Cut. The technique aims to enhance natural texture, making it suitable for wavy hair types as well.
Can you straighten a Rezo Cut?
While you can technically straighten a Rezo Cut, doing so regularly may defeat the purpose of the cut, which is designed to enhance your natural curl pattern.
Is the Rezo Cut worth it?
Many find the Rezo Cut worth the investment due to its unique ability to preserve length while adding shape and volume. However, individual experiences may vary.
Who suits the Rezo Cut?
The Rezo Cut is versatile and can suit a variety of hair types and face shapes, especially those looking to enhance or define their natural curls or waves. It's particularly beneficial for people with curly, coily, or wavy hair.
With its dedicated approach to curl care, the rezo cut has revolutionized the curly hair game. So the next time you book an appointment, consider opting for a rezo cut and elevate your curly hair journey to new heights.