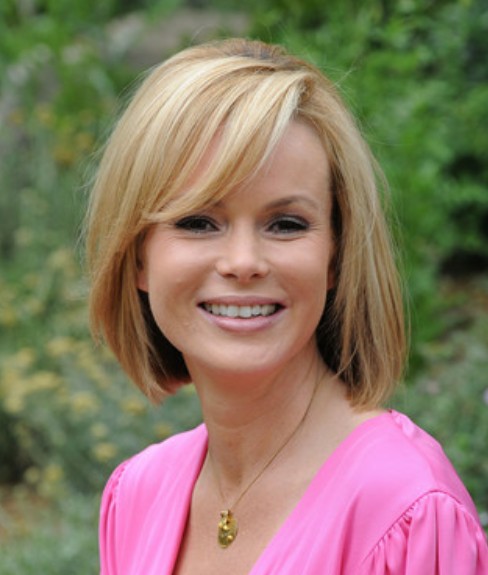 Have you noticed that more and more women wear short haircuts these days? If you are tired of long or medium length hair, why not get a new fresh short hair style this season? Short haircuts are always trendy and have the ability to enhance facial features. Here I will list 10 the most popular short hair styles for women.
#10 Fauxhawk for women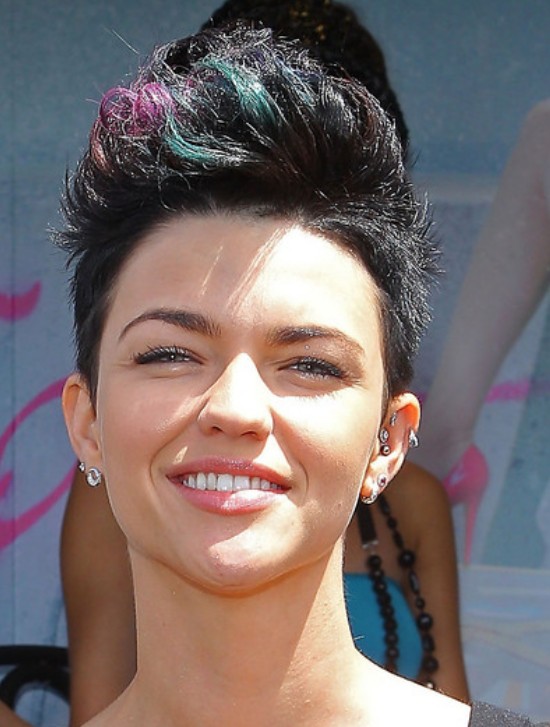 I know some of you may don't love the Fauxhawk, but this cut is really cool, some one who love fashion do love the Faux hawk haircut, the men who sport short Fauxhawk haircut looks great, but also ladies!
#9 Boy Cut for Women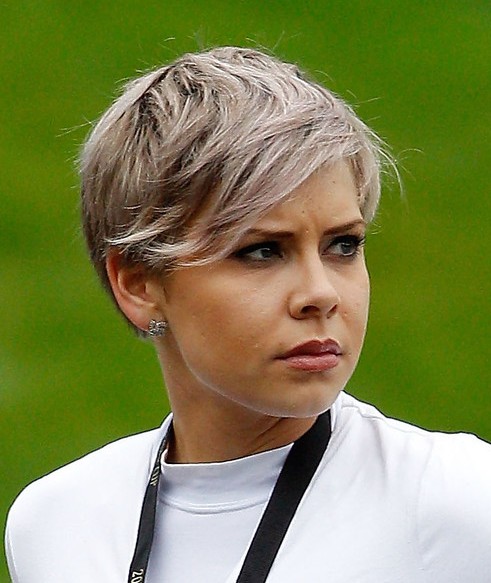 Another popular short haircut for busy women, if you are looking for a low maintenance haircut, this boy cut is great for you.
#8 Short Messy Haircut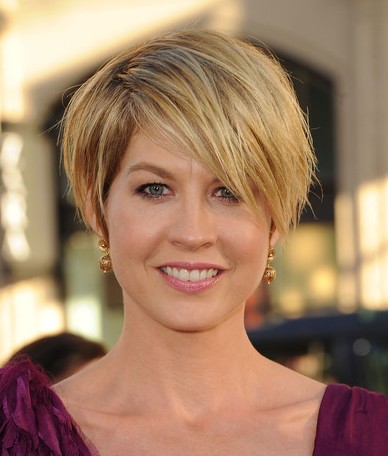 Latest celebrity short hairstyles: Jenna Elfman messy haircut.
Jenna Elfman wore her hair tousled and with lots of texture, and the side swept bangs looked great on her. This cut is great for both thin and heavy hair.
#7 Short cut with Bangs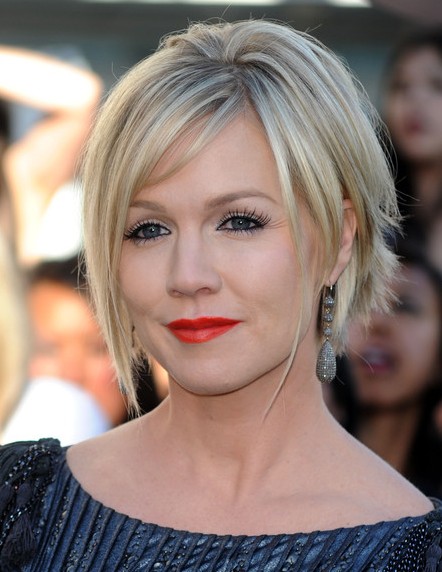 What a super cute short haircut! This is a perfect short hair style for those looking for a fun and flirty style for any casual occasion. Her bangs have been side swept to add definition around her face.
#6 Short Straight haircut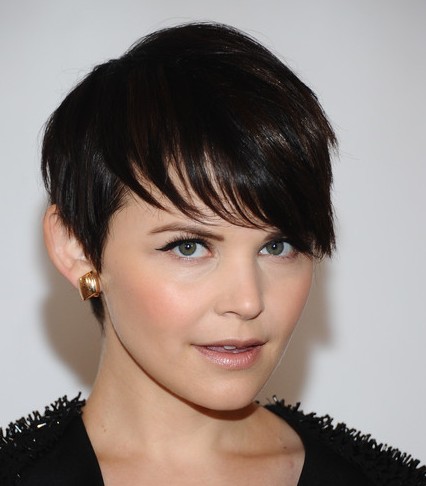 This is a cute short haircut with bangs. Ginnifer Goodwin paired her rocker chic Phillip Lim frock with a dark and sleek short 'do. The bangs are jagged cut and blend in beautifully to the side layers and complete the over-all style magnificently.
#5 Short Side Part Haircut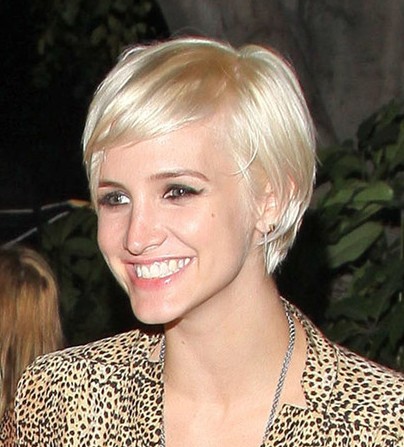 The short side parted hair style is popular this year. The side part is great for Ashlee as it helps to shorten the look of her longer face shape.
#4 Short Curly Hair Styles for Women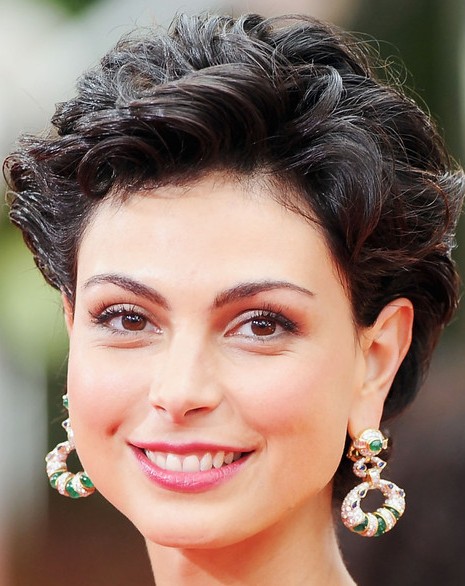 There are many different curly haircuts for you to choose from on our site, but the big curly hair style is hot this year. Morena Baccarin wore her short locks in sexy tousled curls this time.
#3 Short Pixie Haircut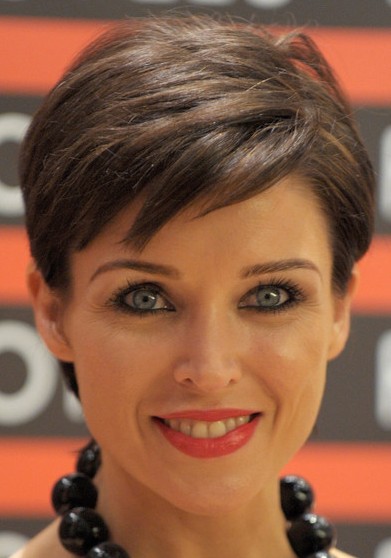 The short hair style pixie cut is really hot this year, and you can see a lot celebrities wear pixie cut in recently years, just like Rihanna, Ginnifer Goodwin, Michelle Williams, Natalie Maines, Evan Rachel Wood, Carey Mulligan etc.
#2 Layered Razor Cut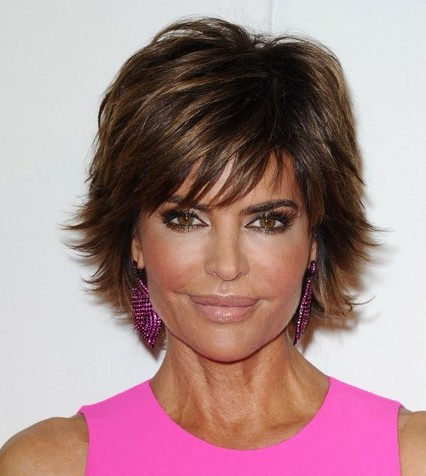 This is really a sexy layered haircut! Lisa Rinna wore her hair in a subtly tousled style. The short razor haircuts are great for a busy working woman who still wants to retain her style quotient.
#1 Bob Hairstyles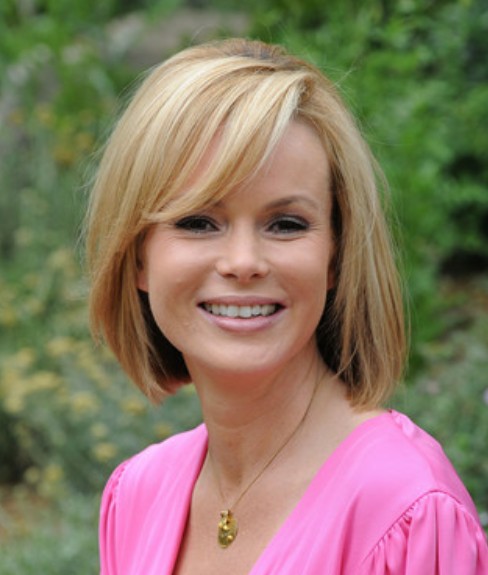 Amanda Holden wearing her classic bob with long side-swept bangs. The bob haircut is trendy and classic for ever! A bob haircut looks great on women of all ages and even mature women can carry off this hairstyle with elan. The short bob haircut has been made popular by celebrities like Katie Holmes, Victoria Beckham and Jessica Alba. If you are going to get a new short haircut soon, why not try the bob cut if you have never tried the bob hair styles? And there are many styles for you to choose from Layered Bobs, Stacked Bob Styles, Choppy Bobs, Inverted Bobs, Asymmetric Bob, Blunt Bob and some Unusual Bobs.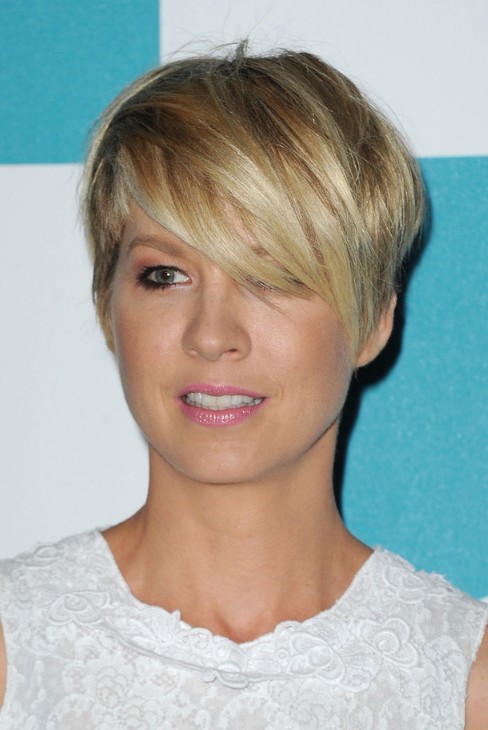 Thankfully, Jenna Elfman looks a nicer at heart than the average eye-patched pirate but that might be chalked up to the fact that she is just plain gorgeous anyway. Her pixie has been painted with several tones of highlights: blond, champagne, and platinum, as well as a darker brunette underneath.