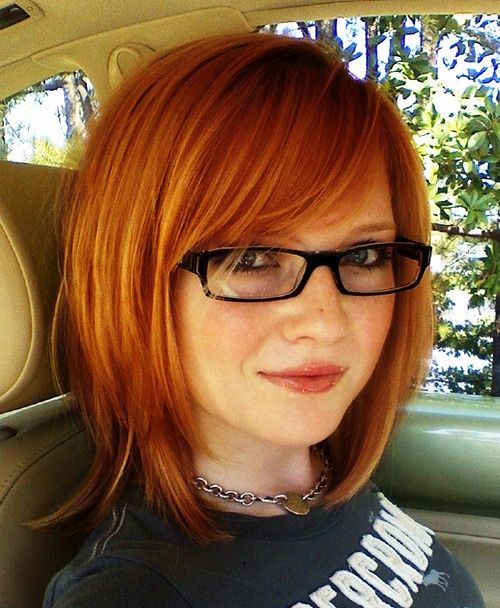 Best Hairstyles for Women with Thick Hair
Thick hair can be a blessing or a challenge to be sure however, with the right haircut it can definitely fall into the blessing category. Some things to consider if you think your hair is just too thick no matter what the cut are having it thinned and/or texturized. These two things are done with a special type of sheer that your hairstylist will have just ask them about it.
We have compiled some haircut choices here for you to consider, from short to long along with some style choices for each.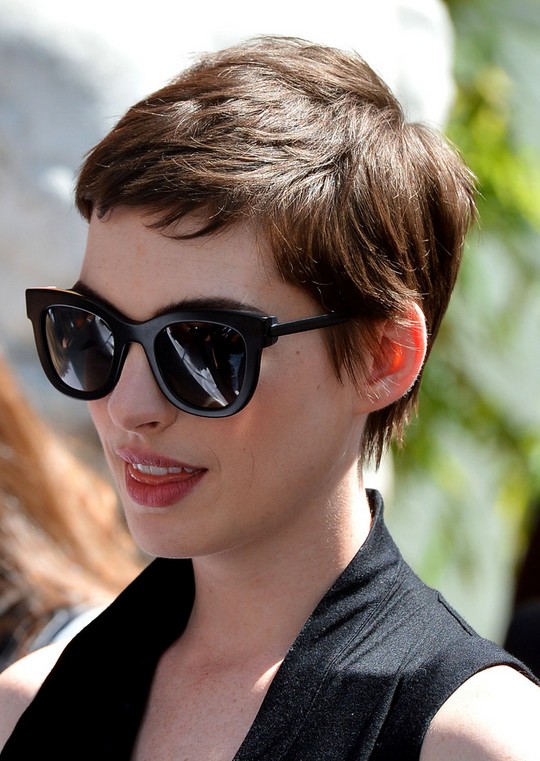 The pixie, shown here on Anne Hathaway is one of the most well known short haircuts of all time, and was most popular in the 1960s-making it one of the many vintage inspired cuts that are currently so trendy. If you are 40 something and ever had a short cut as a little girl, you probably had a pixie. It is a very versatile style as far as the hair types it works on however, if your hair is very thick you will want to consider having your hair thinned to remove the bulk of the weight, which will allow it to lie smoothly against your head and make any "fringe" around your face and neckline softer in appearance.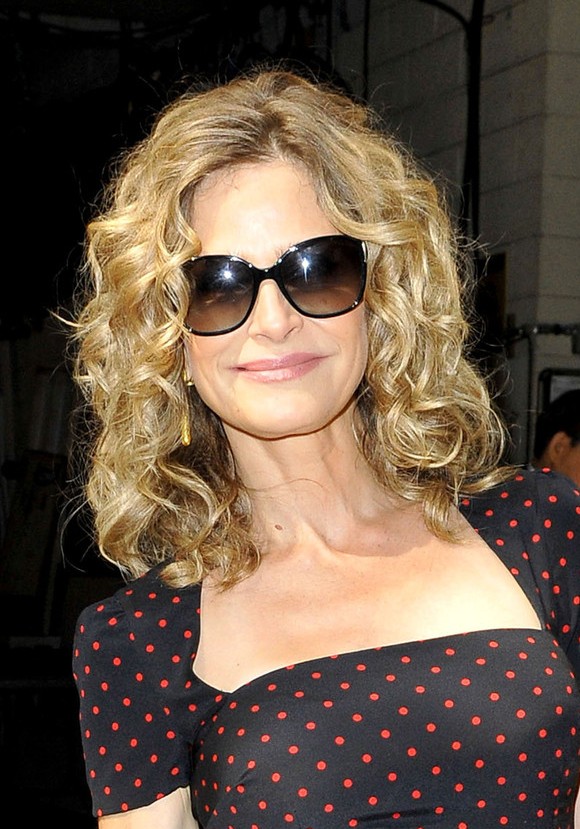 Kyra Sedgwick has a gorgeous head of thick, natural curl! This is a great cut for this type of hair-because it works well with the curl, and the fact that the hair is thick by utilizing long layers. The layers give the style interest and movement and the only styling tool you really need is some curl definer with moisturizer.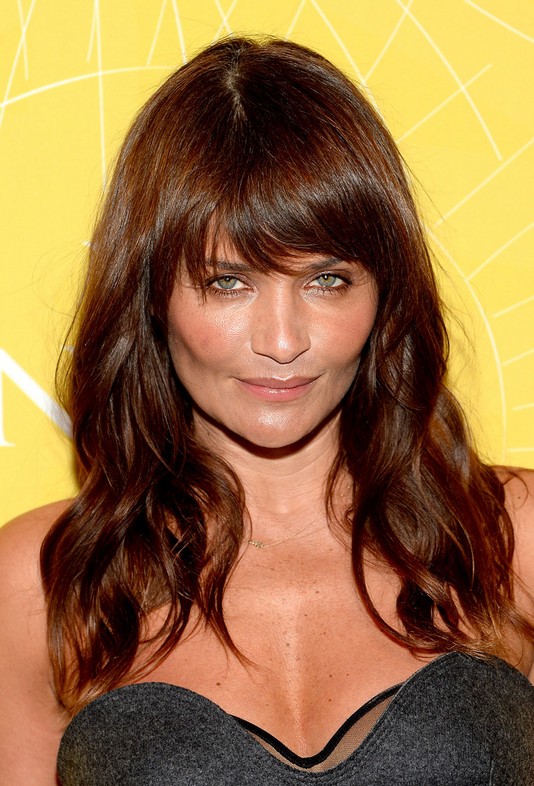 This long, layered style with bangs-seen here on Helena Christensen is a lovely style for all hair types and will give you a lot of texture, movement and interest. However, this is another style that you will want to consider having your hair thinned and/or texturized if you have very thick hair.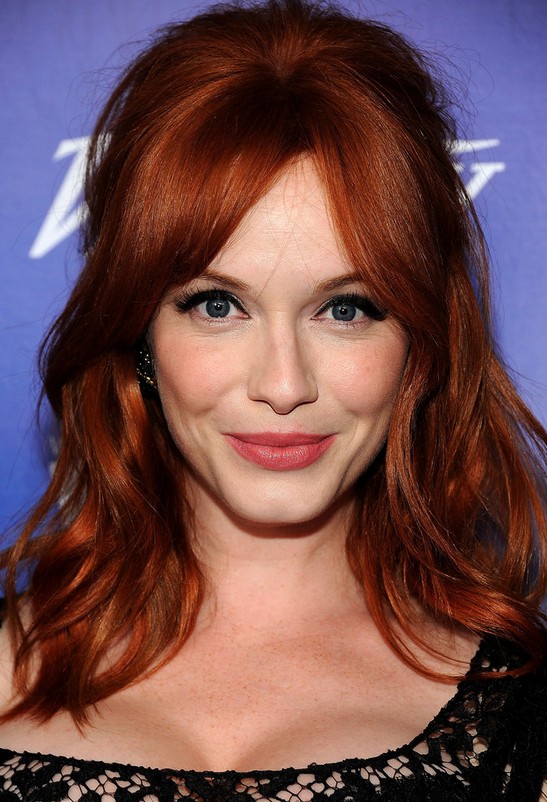 Christina Hendricks' thick, red hair is just gorgeous wearing this half up "do" with fluffy bangs! This style works best with a layered cut and a razor cut would give the tendrils of hair that are left around the face a light, airy appearance.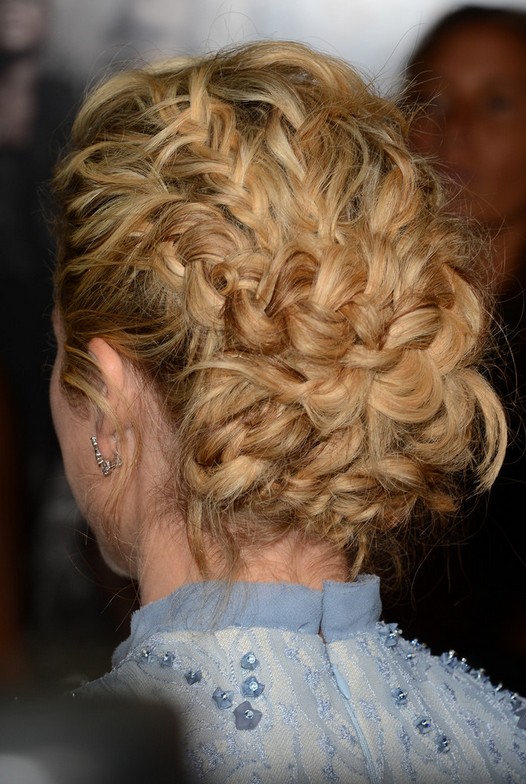 Braided up dos are very trendy right now, and this one made up of many braids would be drop dead gorgeous on someone with very thick hair. The thicker the hair, the more beautiful the braid-add highlights into the mix, and you really have a show- stopper!
And here are more haircuts for thick hair, enjoy.